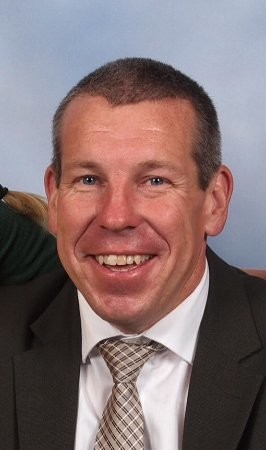 Mike Townsend
First Class Accounts - Beaudesert
Mike understands the needs of small business in rural communities and helps businesses gain control of their books and grow to their full potential
0472 500 800
PO Box 377
Beaudesert Q 4285
Mike's Profile on LinkedIn
Mike Townsend of First Class Accounts Beaudesert, is the epitome of a supportive and knowledgeable bookkeeper. As a former school principal, Mike knows how important teamwork and support is to the success of any business. Having managed large budgets and staff himself, he is well aware of the stresses and demands on small-medium sized business owners.
What drives Mike is a passionate interest in rural economics, agriculture and productivity, and he aims to help regional and remote businesses achieve their full potential. With his keen eye for numbers, Mike can help your business by focussing on areas like cash flow management, stock and inventory control, reporting and projections. This, coupled with his intuitive ability to coach and train staff, makes him an incredible asset to your business.
With his professional approach and commitment to teamwork, Mike focuses on getting to know his client's businesses and their teams. Understanding his client's needs, and collaborating to achieve set goals, ensures his clients are satisfied and their business can thrive. Mike is always available to help his more remote clients stay connected and has a variety of methods to ensure regular catch ups and correspondence.
Mike's goal is to get his clients in control of their books and ensure their business not only remains competitive but thrives in this changeable global market.
Skills
Certified Bookkeeping Specialist
Tax Practitioners Board Regd BAS Agent No. 25825492
Cert IV in Bookkeeping
Bachelor of Teaching (UWS)
Cert IV in Work Health and Safety
Cert IV in Training and Assessment
Successfully completed the First Class Accounts Accredited Training Program
Training for Quickbooks
Member for QuickBooks Certified Advanced ProAdviser
MYOB Partner
XERO Certified Advisor
Member of the Australian Bookkeepers Network (ABN) and
Member of the Australian Bookkeepers Association (ABA)
Services
Bank reconciliations
GST settings and BAS returns
Accounts payable and receivable
Weekly, monthly or quarterly accounts management
Financial reports and analysis
Debt management
Cash flow management
Job costing models
Stock control and inventory
Payroll, payment summaries and superannuation
HR support, training and professional development
Software training
"

The Southwest Indigenous Corporation would like to share our acknowledgment of Mike's selflessness in his efforts to empower an outback Indigenous group to build the capacity of their community. No request has been too daunting; his ability to change our words to project the exact message to another level of language in the pursuit of our project development. Mike's work has been realised in this, the International Year of Indigenous Languages, with a large grant delivered to our community of St George to record, disseminate and preserve the Indigenous languages of local Nations. There are many people and groups in our shire who appreciate efforts made on their behalf.

"

South West Indigenous Corporation
Areas Serviced
4285 Beaudesert
4285 Cedar Grove
4285 Cedar Vale
4285 Gleneagle
4285 Kooralbyn
4285 Mundoolun
4287 Rathdowney
4309 Aratula
4310 Boonah
4370 Warwick
4373 Killarney
4380 Stanthorpe
4385 Texas
4387 Inglewood
4390 Goondiwindi