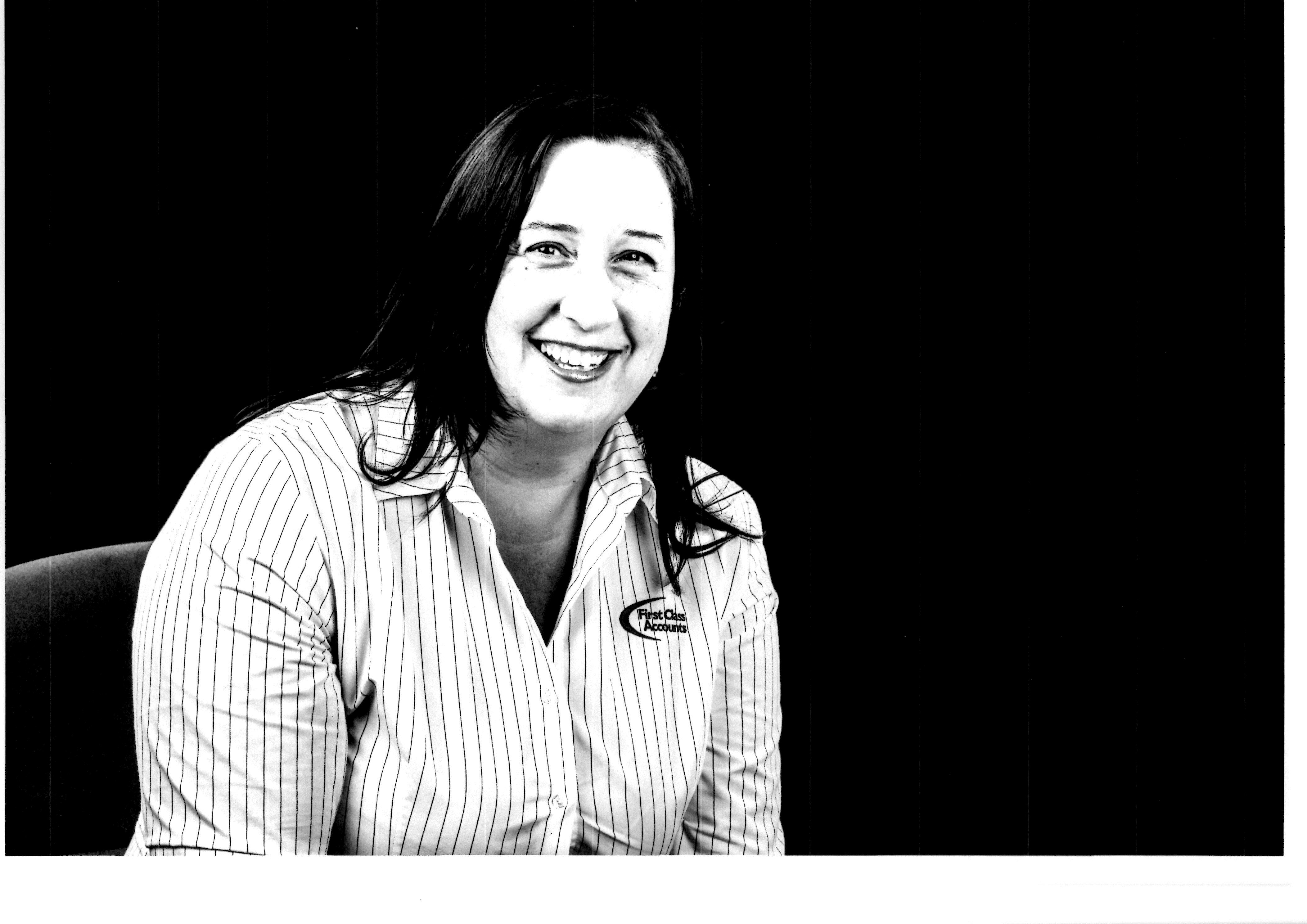 Voula Koutsioulis
First Class Accounts - Cheltenham
An Expert in Cloud Based Bookkeeping
XERO Certified Advisor
MYOB Certified Consultant
Registered BAS Agent
9 583 5229
0425 365 635
Suite 3
9 Melaleuca Drive
Cheltenham ,3192 ,VIC.
Follow Voula on Twitter
Voula's Profile on LinkedIn
With over 20 years experience as a Qualified CPA working across a wide variety of industry sectors, from pharmacy to hospitality, Voula offers a comprehensive range of bookkeeping and financial services to Cheltenham, surrounding suburbs, and beyond.
Voula is extremely passionate about small to medium businesses and is driven to help them succeed. By providing accurate and timely financial records, and by helping her clients in the full range of bookkeeping services, she constantly witnesses her clients' businesses growth, resulting in overwhelming client satisfaction.
Voula is very outgoing, friendly, and motivated by helping others. As a result, her clients are her complete focus. Her desire to establish long term, trusting relationships with her clients can be seen in the flexibility she offers. She can work with her clients weekly, fortnightly, or monthly, in businesses of all sizes, across all industries. She is frequently able to accommodate her clients' busy schedules by working flexible hours.
Voula has a high level of expertise and extensive experience in payroll, debtors control and creditors. She has wholeheartedly embraced the technological advances in the finance industry, and is extremely confident in a wide range of digital and cloud-based bookkeeping applications. She is extremely proficient Xero and MYOB Accounting Software, and is a certified Advisor and Payroll Specialist with Xero.
Through integration of these applications with comprehensive communication through a variety of channels, Voula has the proven capacity to work remotely with clients, regardless of their location.
For a free, no obligation assessment, Contact Voula at First Class Accounts Cheltenham to see how she can help you and your business grow.
Skills
Successfully completed the First Class Accounts Accredited Training Program incorporating Cert IV in Finance (Bookkeeping)
Fully trained in accounting software MYOB, XERO, RECKON & INTUIT Accounts
Fully registered and authorised to trade as a First Class Accounts professional bookkeeper
Public Practice Member of the Institute of Certified Bookkeepers & Association of Accounting Technicians
Registered BAS Agent 24734001
Cert IV In Bookkeeping
Bachelor Of Business Accounting
XERO Certified Advisor and XERO Payroll Specialist
MYOB Certified Consultant
INTUIT ProAdviser
Services
Cloud Based Accounting Services
Bank reconciliations
GST settings and BAS returns
Accounts payable and receivable
Weekly, monthly or quarterly accounts management
Financial reports and analysis
Debt management
Cash flow management
Stock control and inventory
Payroll, payment summaries and superannuation
Software training
Setup accounting software, systems & procedures
"

"Voula Koutsioulis at First Class Accounts – Cheltenham has been looking after our accounts for over the past 12 months. Her professionalism, service and advice has been invaluable in helping us operate our business. Voula is approachable and willing to discuss any matters concerning our business accounts. We have no hesitation in recommending Voula from First Class Accounts. Thank you for the excellent service!"

"

"

We have been using the services of First Class Accounts Cheltenham to maintain our business records. Voula has always provided a high level of professionalism and service.We highly recommend Voula to anyone who is looking for a stress free , reliable and efficient bookkeeping service. We appreciate your ongoing support & advice.

"

"

Voula Koutsioulis of First Class Accounts has been instrumental in assisting our business. Since we engaged Voula, she has taken the time to genuinely understand how our business operates and therefore is able to provide the right services to support our activities. I find Voula to be responsive, timely and knowledgeable. I highly recommend Voula of First Class Accounts Cheltenham.

"
Areas Serviced
3192 Cheltenham
3193 Black Rock
3194 Mentone
3202 Heatherton
3169 Clayton South