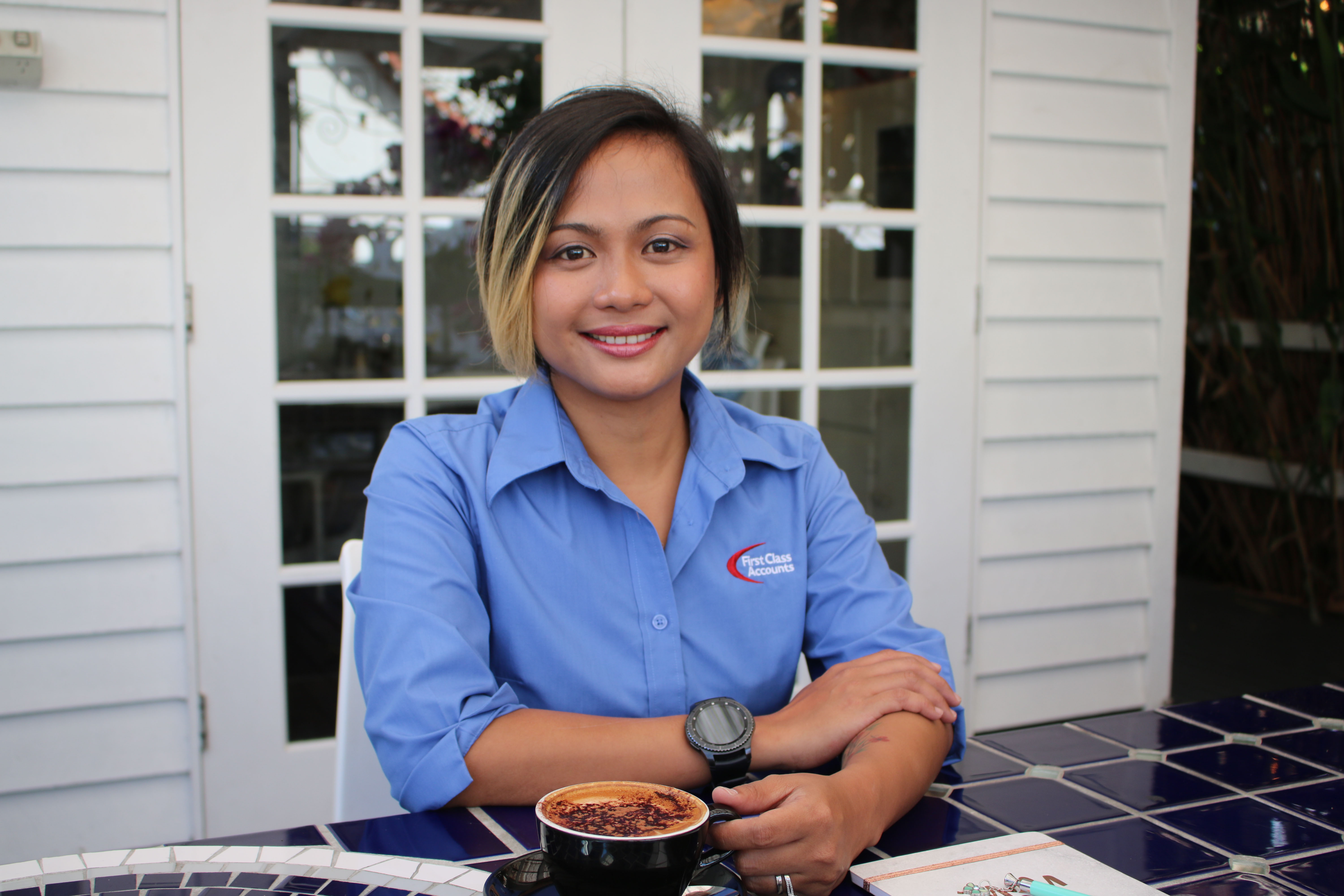 Joanna Pantil-Ward
First Class Accounts - Southport-Central
Passionate in helping, supporting and guiding businesses into their establishment and growth. Bringing only the best bookkeeping to your business.
0421 333 843
PO Box 3375
Australia Fair QLD 4215
Follow Joanna on Twitter
Joanna's Profile on LinkedIn
Backed by the extensive network and considerable resources of First Class Accounts, Joanna brings exceptional quality bookkeeping services to Southport and surrounding areas. With previous accounting experience, and complete attention to detail and accuracy, Joanna provides a full range of bookkeeping services, designed to complement and extend her clients' businesses.
With client satisfaction being the goal of her business, Joanna exceeds her clients' expectations across all facets of her practice. She inherently understands the busy working lives of her clients, and is able to provide appointments that accommodate them.
Joanna is able to work with clients across all industries, and provides the flexibility to work both onsite, and remotely. She is comfortable with the wide range of technologies that are applicable to the bookkeeping industry, and is able to work with clients to provide the best solution for their business.
Taking great personal pride in the quality of her work, Joanna is dedicated to helping her clients to grow their businesses. Her strong understanding of financial and bookkeeping practices makes her an indispensable part of any business.
To find out how Joanna can help your business grow, contact her now for a free, no obligation assessment.
Skills
Successfully completed the First Class Accounts Accredited Training Program incorporating Cert IV in Finance (Bookkeeping)
High Distinction on Advance Diploma in Business (Accounting) in 2015
Diploma in Business and Diploma in HR Management in 2015
Currently undertaking Bachelor Degree in Business (Majoring in Accounting) –2015–2018
Fully trained in Accounting Software such as MYOB, Xero and Reckon Accounts.
Services
Bank Reconciliations
Accounts payable and receivable
Weekly, monthly and quarterly accounts management
Financial reports and analysis
Debt Management
Cash Flow Management
Stock control and inventory
Software training
Payroll
GST, ABN and PAYGW Registration
General Bookkeeping and business setup
BAS preparation and lodgement
BAS Agent number - 25969533
"

Joanna has helped our business grow with her valuable financial advice. We are more than happy to recommend her to anyone in need of financial advice. All the best and thank you for all the great advice.

"

"

I have known Joanna for as long as I can remember. She is very passionate and puts her heart into everything she plans and intend to do. She a dreamer and amazes me in so many ways. I would definitely recommend her service and I am sure she will be a great asset to your business venture.

"

"

Joanna has literally saved my business. From working with a shonky book keeper who pilfered money from under my nose, I found my life saver. Joanna. We have implemented Xero and Tanda to make my life easier and we are working on HR Central & Kounta to totally streamline my Cafe. I love this chick, she rocks my world❤️

"

"

Joanna has been a fantastic mentor for students in our unit groups that she created on facebook studying Diploma of Accounting and Advanced Diploma of Accounting. I would not be where i am now if it had not been for Joanna she took me under her wing with my studying of accounting and taught me so much in a way i understood and her patience and caring and attention to detail is remarkable i have now completed my Diploma of Accounting and have continued on with Advance Diploma and eventually to University thanks goes to Joanna for my inspiration that i know i can now do this from all the support she has given me

"

"

Having studied with Joanna i know the commitment, drive and ambition she possesses. She is hard working and strives excellence in all she does. For all these reasons she is the perfect person for your business needs. I wish you every success!!

"
Areas Serviced
4214 Arundel
4214 Ashmore
4214 Molendinar
4214 Parkwood
4215 Australia Fair
4215 Chirn Park
4215 Labrador
4215 Southport
4215 Southport Park