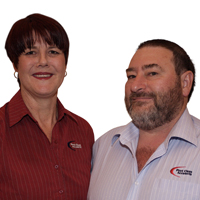 The Entrance
First Class Accounts - The Entrance-Snowy Mountains
Previous small business owners that know the issues involved with running a small business
0410448121
PO Box 83
Berridale NSW 2628
Follow The on Twitter
The's Profile on LinkedIn
First class bookkeepers:
When you use First Class Accounts at The Entrance, you get the benefit of a local accounts team, with the backing of a national Australian network of bookkeepers. If you don't have time to manage your own accounting functions or the resources to employ somebody full-time, our bookkeeping service at The Entrance is your ideal choice.
Compliant with ATO and legislative requirements:
Importantly, we are registered BAS agents with the ATO, which means your accounts will be fully compliant with all current legislation. You don't need to worry about staying up to date with BAS, payroll or tax reporting changes—we do all that for you. 
Don't miss a deadline:
We take efficiency seriously so you will always know what needs doing and when. Industry-specific check lists and timetables will help you keep track of data collection and once it is in our hands, it's full steam ahead. No mistakes, no missed deadlines, no stress and no penalties.
Flexible and mobile bookkeepers:
We know you are busy running your own business so we are flexible and easygoing and always happy to visit your premises at The Entrance, nearby suburbs and even further afield for bookkeeping consultations. Our service can be on-site or off-site to suit your needs.
MYOB, Quickbooks and Xero:
Whichever bookkeeping software you prefer, we have experience and certifications in MYOB, Quickbooks and Xero so you can rely on our expertise. In addition, we are both qualified to Certificate IV in Financial Services-Bookkeeping (FNS 40207).
We speak from experience
When you are running your own business, it helps if the people who assist you have 'walked in your shoes' a little. We have been in business for 30 years, working both in retail and financial services. We know about the time demands and the pressure that compliance reporting brings. We know that you want to have a life outside your business.
Let First Class Accounts at The Entrance make your life and your business easier. Call us today
Skills
BAS Agent: 86770004
MYOB Certified Consultant
QuickBooks Accredited Bookkeeper-Advanced Certification
Xero Certified Advisor
ServiceM8 Certified Consultant, click here for more info - https://sm8.link/g3zipsj
Services
Bank reconciliations
GST settings and BAS returns
Accounts payable and receivable
Weekly, monthly or quarterly accounts management
Financial reports and analysis
Debt management
Cash flow management
Stock control and inventory
Payroll, payment summaries and superannuation
Software training
"

I would recommend Charmaine to anyone who is looking for someone they can trust and rely on, Charmaine is dedicated to giving the best service possible and at reasonable prices and I can't recomend her highly enough

"

"

Charmaine helped my company clean up my bookwork back in 2010 and has been helping us ever since. Everything is always easy to follow and always up to date. I have no hesitation recommending Charmaine at First Class Accounts to anyone requiring a bookkeeper who keeps things simple and gets the results

"

"

Charmaine is my bookkeeper and I am happy to rely on her expertise in completing my books each month. She is able to produce all the information I need for managing my business and decision-making. She is able to give me advice and works well with my accountant. She is a lovely person, hard-working and dedicated. As a business person herself, she understands my needs and is great to have on my team and a pleasure to work with.

"
Areas Serviced
2261 The Entrance
2261 Bateau Bay
2261 Berkeley Vale
2262 Budgewoi
2263 Charmhaven
2263 Gorokan
2250 Lisarow
2250 Narara
2258 Ourimbah
2263 Toukley
2259 Tuggerah
2259 Wyong
2627 Jindabyne
2628 Berridale
2630 Cooma