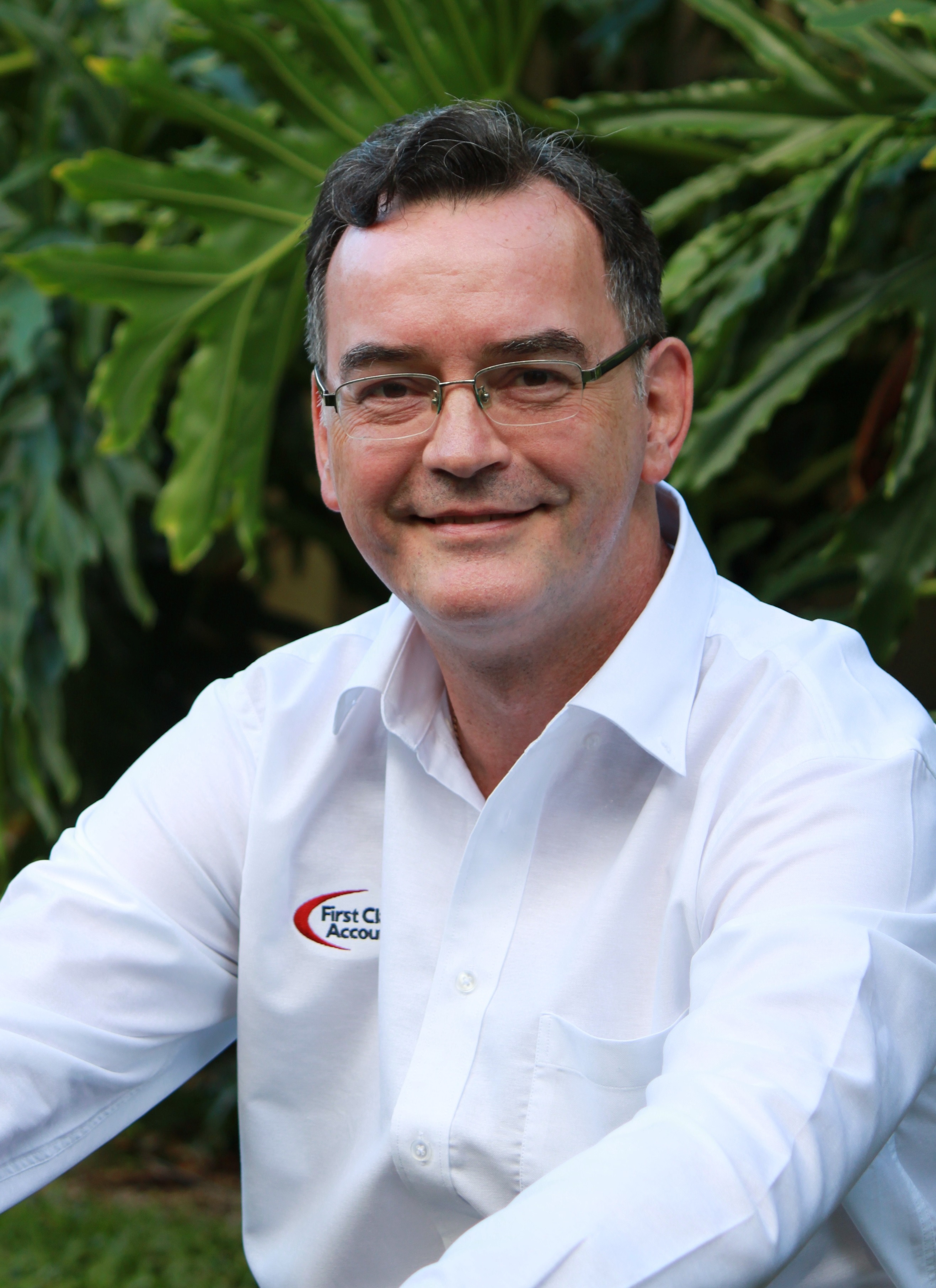 Starting your own business can be a daunting prospect. When Trevor Tillack decided it was time to branch out and become his own boss he realised he had two options. 1. Go it alone or 2. Join a franchise and get some support. Thankfully, for his clients at First Class Accounts Woolloongabba, Trevor chose to become part of the First Class Accounts family, not once, but twice! We sat down with Trevor to gain some insight into small business ownership
FCA: Hi Trevor, thanks so much for taking the time to chat with us today. Can you tell us a bit about yourself?
Trevor: It's a pleasure! Well, I own and run First Class Accounts Woolloongabba. Before that, I was primarily an employee for 20 years! I worked in a number of roles in medium-sized enterprises, focussing mainly on software, IT programming, accounting systems. Then I had a complete change of pace and started up a restaurant! It was a big learning curve, but the best thing to come out of it was that I learnt that I loved running my own show. When it came time to move on from that, I saw a flyer for First Class Accounts, and I just knew I could do that role. So after a fair bit of research, I joined up!
FCA: What made you decide on a franchise after running your own business independently?
Trevor: Well, I really liked the model. I liked that the business came with a reputation. I wasn't going to be Trevor, the bookkeeper with no endorsements… well, I didn't even need to come up with a business name, so that was a relief too! I could focus only on the bookkeeping side of the business – not wonder if I should spend $5000 on a website when I had no clients coming in. Someone was there to help me with the marketing, helping me with leads, someone was there to help train me and keep me up to date. It just made sense. Also, the people were lovely, and it felt really supportive.
FCA: Have you had your business for long?
Trevor: Well, it's funny I've actually had my business twice! I started and ran my business for about five years. I was pretty much at capacity, running a great business, with really lovely clients, but I didn't want to grow bigger. It happened that when my first five years were up, my mother was ill, so I left my business to care for her. I did the odd bit of work here and there, but I was pretty much out of the game for about five years. When the time came for me to move onto the next chapter, I thought, well, what do I do now… I could start up from scratch all over again, and while I could do it all on my own… Why would I want to..? I wanted the security, the support, the confidence and the inspiration that came with being a part of the organisation. Plus I realised that if I started up on my own, then other First Class Accounts bookkeepers would be my competition, and quite frankly, they are the best bookkeepers, with the most up-to-date knowledge, I didn't want to compete with that, I wanted to be a part of that. So I rejoined the franchise.
FCA: Wow, that's quite a business journey! Did you notice much of a change when you came back?
Trevor: Honestly, no! Well, cloud accounting was in, so technically things were different, but the same people I had worked with were still there. It was encouraging. If these franchisees were still there – and I'm talking a vast majority of the franchisees were still operating – then there couldn't be much wrong with the system. Then I noticed most of the key people at Head Office were still there also, and that showed me that this is a really positive place to work, everyone loves what they do, and really, they are there for us. That's when I realised this was where I wanted to be. You get so much support – not just in training, but all the time. Could you imagine calling the bookkeeper from down the road if you ran into a problem with a client? No way, they're your competition and wouldn't help! It's not like that here; no one is my competition. If I have a problem, or I take on a client with a system or issue I haven't dealt with before, I have a network of 190 franchises that can help me and a technical support team at head office! Plus being in the franchise makes it easier to get accredited and keep up to date with training because they take care of it for us.
FCA: So what advice would you give to someone thinking about starting their own bookkeeping business?
Trevor: Definitely do your research. Make sure it's the right business for you and that you can do the work. When it comes to On Your Own vs Franchise, I can honestly say First Class Accounts is the best franchise to be with. They give support and are there for their franchisees, not the other way around. Being a franchise here is like having my own business, but not being on my own. I have someone to support me while I'm learning, and I have someone helping me with high-quality leads and providing me with an excellent reputation and installing confidence in my potential clients. It was an obvious choice for me the first time around, and coming back into the franchise system was the only way to go the second time. We're fortunate here, it's a family, and it makes me a better bookkeeper.
FCA: Thanks so much Trevor, it was a pleasure chatting with you!
Click here to find out more about franchise opportunities or contact Richard, our National Recruitment Manager.