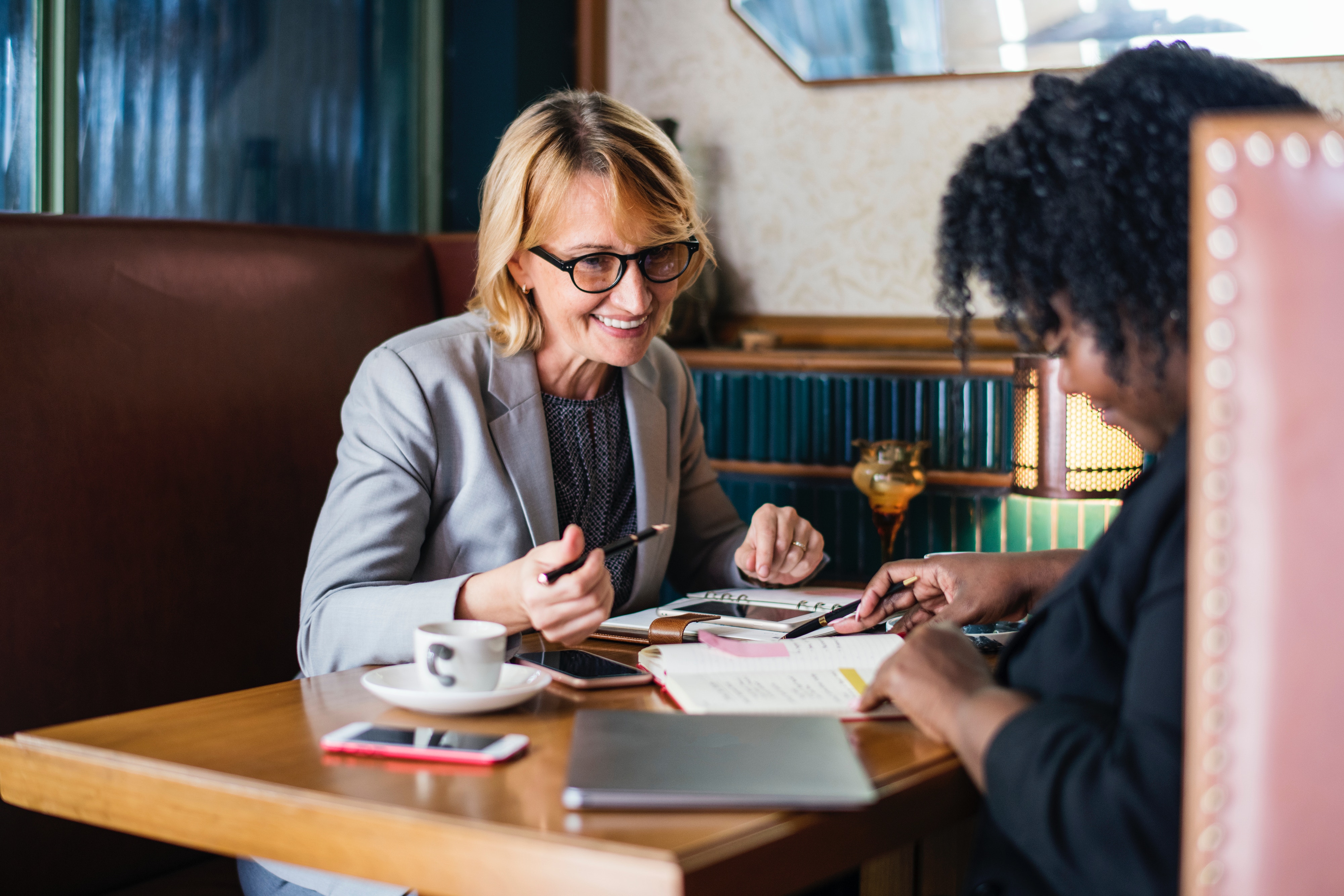 For many of us, sailing away into retirement is actually not that appealing. So, what are you meant to do when you're approaching retirement age, but you have no desire to stop working? Well, you don't have to take up bingo & bowls straight away, there are options – and they are options that put you in control.
According to an MIT study, a 50-year-old startup founder is 2.8 times more likely to found a successful startup than a 25-year-old founder. In Australia, the Australian Institute of Business (AIB), delved into senior entrepreneurship and unequivocally confirmed that we get better and more business-active with age. Baby boomers now account for 34% of all start-ups, and there's more start-up activity for 55-64 year-olds in Australia than any other innovation-driven economy. So, science proves that your experience, your skills, your connections, your expertise, and yes, your age, are on your side when you're over 50.
By starting their own enterprise, 'senior' Australians are not just creating an income source – they're keeping active and connected to the community, they are improving their health and their mental capacity, and they are improving their income resources for when retirement feels right for them. So with more 50+ Australians taking the plunge than ever before, we chatted with some of our inspiring franchisees, about their journeys from employee to business owners over the age of 50.
Louise Keir, from First Class Accounts Milsons Point, couldn't imagine retiring from work "I've been working since I was 16, I couldn't see myself retiring, I just wasn't ready for it. Starting up my own business had its challenges, but honestly, it's so rewarding to get my own clients, then help those clients with their business dreams – it's been fantastic".
Peter Morgan, from First Class Accounts Moorooka, has a story that is not uncommon for workers over the age of 50: "After more than 30 years as a mechanical engineer, I had reached a point in my career where, in my mid-50s, I wasn't seriously considered for the engineering roles I was qualified for. After working in some very unsatisfying jobs at that time, I came to the conclusion that I didn't want to work for other people anymore either, and decided it was time to change careers. I admit that starting a new business later in life was daunting, and sometimes difficult, but I tackled the challenge head-on. I'm now at a point where I am essentially working full time again, and I might even require a second set of hands on board in the very near future!"
Working for yourself is daunting at any age – but with nearly 600,000 50+ entrepreneurs out there giving it a go, it's not impossible. But what is the driving force behind this 'senior revolution'? A desire to keep active and involved in your community is certainly a motivating factor, as is improved income resources. But it seems flexibility, especially when it comes to lifestyle and travel is also a major factor in 50+ business owners. Australia's Grey Nomad community is rife with small business owners, unplugging from traditional 9-5 pursuits to travel the country, and work anywhere their laptops and Internet connections allow.
For Elisa Mayenco, from First Class Accounts Redcliffe, deciding to go out on her own after a successful corporate career was almost a necessity to achieve the life she wanted: "I started thinking about how I could take control and live the life I wanted. I wanted to travel, but I still needed an income. I wouldn't be able to afford to retire, and I'm still too young. Plus, honestly, I wouldn't know what to do with myself. So, I started looking for something that allowed me to change the pace of my life, and the amount of time I spent working in one spot. Opening my own business that I could run remotely, on my terms, was the perfect solution. There is so much new technology out there; it makes it quite easy to work on the road! I travel about seven months of the year. It would be more except I have grandchildren that I want to come home to."
Fellow travelling bookkeeper, Carol Girvan owner of First Class Accounts Vermont agrees "Because business administration runs on a well-defined calendar, I can plan to be in places with internet connection for key dates. For example, when I'm gearing up to complete a monthly or quarterly BAS, I'll stay in places with good reception for a couple of weeks. If you're disciplined, well-organised and frequently communicate with your clients, then working remotely is no drama."
With an income to support them along the way, you can see why more Australians than ever are starting their own businesses, and living life on their own terms. Retirement is no longer the only option for those in the late 50s or 60s. Technology, changing social attitudes and the reality that we need to keep active and involved in our community and maintain our earning capacity for longer, means there are more options for taking charge of your future and continuing a career that works for your lifestyle. So if the thought of retiring isn't appealing, or if you need a career change that puts you in control, then get in touch with First Class Accounts today and find out how they can help you become your own boss.