Your local First Class Accounts bookkeeping expert.
Investing in our senior and experienced bookkeepers means we get your books right so you don't have to worry anymore.
We are reliable, very well-trained and experienced experts for your peace of mind.
Prepare for tax time with monthly and annual packages.
Improve your relationship with the ATO and employees with our efficient and friendly bookkeeper.
Yung Kim – Blue Mountains
Interest Areas: Account Setup, Bookkeeping, BAS & GST, Payroll, Software Training, advisory/implementation service for Vend, SM8.
Languages: English
Yung Kim started his career in a multinational corporation, working across Australia, Papua New Guinea and Korea, in a wide range of roles from accounting to ERP System management and business process analysis.
After leaving the corporate world to focus on his own projects, Yung worked tirelessly in his businesses in the hospitality sector for nearly 10 years. During this time, he experienced all aspects of small business ownership and started thinking about ways he could use his knowledge to benefit other small business owners and his community.
Yung enjoys helping small businesses streamline their business administration, record keeping and traditional bookkeeping tasks (e.g. payroll, BAS & GST compliance) freeing up time to focus on their business passions. He believes that with a small investment, new technology can ease the stress that business owners often experience – allowing them to work Smarter not Harder.
Yung is a friendly, encouraging person who uses his numerical and analytical skills to provide insights into the unique nature of each client's business. He then determines the most effective approach to help each client reach their full potential.
Working under the supervision and control of a registered Tax Agent –Registered BAS Agent. First Class Financial Group PTY LTD Tax Agent Number 20874002
Specialist in Bookkeeping services
Reporting all ATO lodgements to keep you ATO compliant.
Such obligations include the need to complete an IAS or BAS, which can be done monthly, quarterly or annually.
EOFY Processes including finalisation of STP
End of financial year processes including reconciliation of accounts and inputting Tax Agent's adjustments
Payroll Services inc PAYG Withholdings, and STP setup
Ensure your staff are paid the correct rates and paid according to the correct hours worked.
End of Payroll year process including STP
Ensuring all your payroll accounts balance and any discrepancies are corrected, prior to lodgement with the ATO.
Management reporting, consolidations and analysis
Key information about the financial state of your business in language you can understand.
Set up and maintenance of accounting systems
Including Inventory & Payroll and keeping all reconciliations up to date.
Software Training
Training and support in all Accounting Software products (MYOB, Reckon, Intuit and Xero) and associated app/addon training.
Bank Reconciliation
Maintain all bank accounts, bank feed setup and keep them reconciled.
Cost analysis and controls
Generating profit and loss reports as well as balance sheet to be informed at all times.
Data input manual or automated processes
Making sure all information is entered and bank reconciliations are up to date.
Cash Flow Management
Monitoring income and expenditure to establish your immediate cash flow.
Budgets
Setting up budgets to help you run your business.
Skills
Certified Bookkeeping Specialist
B.A. & MBA at University of Queensland (Specialised in Accounting & Finance)
Successfully completed the First Class Accounts Accredited Bookkeeping Training Program
Fully trained in accounting software such as MYOB, Xero & Reckon One.
Fully registered and authorised to trade as a First Class Accounts professional bookkeeper
Member of the Australian Bookkeepers Association (ABA)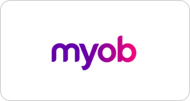 Trusted by Businesses across Australia
5 hours ago I have been absolutely thrilled working with Yung at First Class Accounts. He has been a real asset to the business since he's been involved. There's nothing too difficult to him and he always goes the extra mile no matter what! He's also a valued business advisor helping me understand what needs to be focused on and changed and I honestly don't know where I'd be without his assistance. I am so grateful I was given the opportunity to work with someone like Yung as it's been a delight and made my job as business owner much easier.
Megan Howlett
Renewable Options Pty Ltd trading as Access Lighting
Serving clients in Blue Mountains and surrounding areas
2745 Mulgoa
2759 St Clair
2777 Springwood
2774 Blaxland
2773 Glenbrook
2752 Silverdale
2780 Katoomba
2785 Blackheath
2782 Wentworth Falls
2748 Orchard Hills
2783 Lawson
2779 Hazelbrook
2776 Faulconbridge
2778 Woodford
2786 Mount Victoria
2784 Bullaburra
Contact us for a free 1 hour initial consultation
Book an appointment using our online system or call us.