Your local First Class Accounts bookkeeping expert.

We are reliable, very well-trained and experienced experts for your peace of mind.

Trusted local professionals backed by support from Australia's largest bookkeeping business.

Investing in our senior and experienced bookkeepers means we get your books right so you don't have to worry anymore.

Professional advice and support tailored for your business.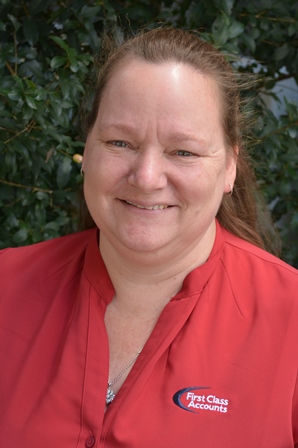 Nikki Douglass – Canberra Central
Interest Areas: Accounting Setup, Bookkeeping, BAS & GST, Payroll, Software Training
Languages: English
First Class Accounts – Canberra Central is owned and operated by Nikki Douglass. With over 20 years of experience, the team at First Class Accounts – Canberra Central is the perfect choice to help your business.
With a background in Senior Finance Officer roles, working for a range of local and international corporations, Nikki realised that her passion was helping small business to prosper and grow, so she decided to join Australia's biggest network of bookkeepers and opened First Class Accounts – Canberra Central.
"I started my own bookkeeping business as I believe that all businesses deserve the experience and knowledge someone like me can bring them, but for many businesses, a full-time Finance Staff member is not an affordable or a practical option."
Backed with extensive and ongoing training, First Class Accounts – Canberra Central can deliver customised support to your business!
What We Do
We offer tailored solutions for your business and your needs. As all businesses are unique, we do not believe that one size fits all. From casual support a few times a year, to regular ongoing assistance we will find the solution that works best for you.
Why Choose Us
Bookkeeping has evolved over the years – we need to be experts in GST, payroll, superannuation, electronic finance systems, app integrations, COVID changes and so much more. We undertake continuous training to ensure we remain up to date with all the relevant changes as they happen.
We are registered BAS agents, which means your accounts will be compliant with legislation. You don't need to worry about staying up to date with all reporting changes, we take care of that for you.
When you choose us, you can rest assured knowing that you are in the hands of a qualified, registered and experienced team!
Specialist in Bookkeeping services
Weekly, monthly, quarterly and annual accounts
Reporting the earnings of a business by stating all relevant income and all expenses that have been incurred to generate that income.
Reporting all ATO lodgements to keep you ATO compliant.
Such obligations include the need to complete an IAS or BAS, which can be done monthly, quarterly or annually.
EOFY Processes including finalisation of STP
End of financial year processes including reconciliation of accounts and inputting Tax Agent's adjustments.
Payroll Services inc PAYG Withholdings, and STP setup
Ensure your staff are paid the correct rates and paid according to the correct hours worked.
End of Payroll year process including STP
Ensuring all your payroll accounts balance and any discrepancies are corrected, prior to lodgement with the ATO.
Management reporting, consolidations and analysis
Key information about the financial state of your business in language you can understand.
Set up and maintenance of accounting systems
Including Inventory & Payroll and keeping all reconciliations up to date.
Software Training
Training and support in all Accounting Software products (MYOB, Reckon, Intuit and Xero) and associated app/addon training.
Bank Reconciliation
Maintain all bank accounts, bank feed setup and keep them reconciled.
Cost analysis and controls
Generating profit and loss reports as well as balance sheet to be informed at all times.
Data input manual or automated processes
Making sure all information is entered and bank reconciliations are up to date.
Debt Management
Making sure receivable accounts are monitored and collected on time.
Cash Flow Management
Monitoring income and expenditure to establish your immediate cash flow.
Budgets
Setting up budgets to help you run your business.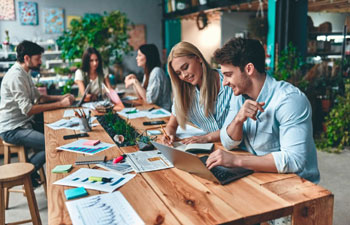 Skills
Completed the First Class Accounts Accredited Bookkeeping Training Program
Fully trained in accounting software such as MYOB, Xero & QBO
Fully registered and authorised to trade as a First Class Accounts professional bookkeeper
Member of the Australian Bookkeepers Network (ABN)
Full member of CPA Australia
Member of Australian Institute of Company Directors
Bachelor of eCommerce
BAS Agent #25972900
Trusted by Businesses across Australia
Testimonial coming soon
Serving clients in Canberra Central and surrounding areas
2600 Canberra
2601 Canberra
2603 Forrest
2604 Kingston
2612 Braddon
2614 West Belconnen Suburbs
2615 West Belconnen Suburbs
2603 Griffith
2603 Manuka
2603 Red Hill
2604 Narrabundah
2612 Campbell
2612 Reid
2612 Turner
Contact us for a free 1 hour initial consultation
Book an appointment using our online system or call us.