Your local First Class Accounts bookkeeping expert.
Focus on running your business and we'll focus on running your books.
We handpick our expert bookkeepers and train them well so you get the best advice to keep your business running smoothly.
Improve your relationship with the ATO and employees with our efficient and friendly bookkeeper.
Trusted local professionals backed by support from Australia's largest bookkeeping business.
Krystal Brown – Capalaba
Interest Areas: Accounting Setup, Bookkeeping, BAS & GST, Payroll, Software Training, Tax
Languages: English
My name is Krystal Brown, and I own and operate First Class Accounts Capalaba.
I'm a passionate bookkeeper and love being involved in the small business community. Through my work, I get to have a direct impact on my local community and help others advance and grow their business. I have seen first hand how having a bookkeeper onboard can change the course of a business, and thereby, the lives of small business owners.
So after years in a variety of different management, events and business development roles, I knew being at the grassroots level of change in the business community was my passion. So I set myself a goal and started my own small business journey. Through several certificates and diplomas, I finally made the transition to full-time bookkeeper in 2020. I feel privileged to be involved in so many small business stories, and I love using the systems, formulas and solutions great bookkeeping provides to help every one of my clients grow.
I work with my clients on a variety of business bookkeeping tasks. My main priority is to make sure their businesses are compliant, to ease the burden of financial administration on their workload, to prioritise the importance of cash flow and streamline their bookkeeping processes. My areas of expertise lie not just in day-to-day accounts management like bank reconciliations, cash flow and inventory management, but also in analysis and reporting, software training and business planning.
I believe the key to business success is knowing your numbers, being able to innovate your business and ideas and having the freedom to respond to market pressures. My role is to help my clients understand their financial position and take the pressure off them to 'do-it-all', and this means they have the time to innovate and grow their business. I pride myself on my dedication and open communication with my clients, who are a part of my business family.
Working under the supervision and control of a registered Tax Agent –Registered BAS Agent. First Class Financial Group PTY LTD Tax Agent Number 20874002
Specialist in Bookkeeping services
Weekly, monthly, quarterly and annual accounts
Reporting the earnings of a business by stating all relevant income and all expenses that have been incurred to generate that income.
Reporting all ATO lodgements to keep you ATO compliant.
Such obligations include the need to complete an IAS or BAS, which can be done monthly, quarterly or annually.
EOFY Processes including finalisation of STP
End of financial year processes including reconciliation of accounts and inputting Tax Agent's adjustments.
Payroll Services inc PAYG Withholdings, and STP setup
Ensure your staff are paid the correct rates and paid according to the correct hours worked.
End of Payroll year process including STP
Ensuring all your payroll accounts balance and any discrepancies are corrected, prior to lodgement with the ATO.
Management reporting, consolidations and analysis
Key information about the financial state of your business in language you can understand.
Set up and maintenance of accounting systems
Including Inventory & Payroll and keeping all reconciliations up to date.
Software Training
Training and support in all Accounting Software products (MYOB, Reckon, Intuit and Xero) and associated app/addon training.
Bank Reconciliation
Maintain all bank accounts, bank feed setup and keep them reconciled.
Cost analysis and controls
Generating profit and loss reports as well as balance sheet to be informed at all times.
Data input manual or automated processes
Making sure all information is entered and bank reconciliations are up to date.
Debt Management
Making sure receivable accounts are monitored and collected on time.
Cash Flow Management
Monitoring income and expenditure to establish your immediate cash flow.
Budgets
Setting up budgets to help you run your business.
Skills
Successfully completed the First Class Accounts Accredited Bookkeeping Training Program
Fully trained in accounting software such as MYOB, Xero & Reckon Accounts
Fully registered and authorised to trade as a First Class Accounts professional bookkeeper
Member of the Australian Bookkeepers Network (ABN)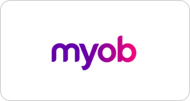 Trusted by Businesses across Australia
Krystal has gone above and beyond a bookkeepers role in helping me set up my bookkeeping needs. She has made starting a business hassle-free. All I have to worry about is what I do not the bookkeeping side of things. I can't thank her enough for taking the stress out of running my business.
Col Singleton
Tiler
I met with Krystal from First Class Accounts Capalaba last week to discuss how best set up my new business. Krystal was diligent and professional in her approach. Krystal listened attentively and discussed exactly what I required. Krystal set me up with the most up-to-date software and applications which allow me to capture all my financial information as it happens. I left our meeting feeling a sense of relief knowing that my bookkeeping was exactly where it needed to be.
Laura Dean
Laura Dean Consulting
We were searching for a Bookkeeper and came across a post on LinkedIn of Krystal from First Class Accounts Capalaba who had great reviews. Her professionalism and understanding of what we needed to help us move forward with our bookkeeping processes were fantastic. The fact that she is a part of a nationwide network of bookkeepers at First Class Accounts gave me confidence that I was dealing with more than just an individual as well I would highly recommend Krystal from First Class Accounts Capalaba.
Jazz Singh
Office & Accounts Manager
I met Krystal around September 2020, more or less at the same time when I was approached by the KPSS P&C president to help out as the treasurer at the P&C association. I had no idea about treasurer work. I joined the P&C association as the second treasurer. We were in need of a new bookkeeper around December 2020. During the past year, Krystal has been of immense help to me as well as the P&C Association. First Class Accounts Capalaba along with their head office helped us understand how the P&C's GST works. Krystal and her team helped us with our BAS and Superannuation. During my journey as treasurer, Krystal has gone above and beyond to come to grips with our records and even explain to us, how, what, where, and why. Professional and friendly service, can-do attitude. I would recommend First Class Accounts Capalaba anytime.
Marlise van der Merwe
Treasurer – Non-for-profit Parent and Citizen Association.
Serving clients in Capalaba and surrounding areas
4157 Capalaba
4159 Birkdale
4160 Wellington Point
4161 Alexandra Hills
4163 Cleveland
4164 Thornlands
Contact us for a free 1 hour initial consultation
Book an appointment using our online system or call us.