Your local First Class Accounts bookkeeping expert.
Committed to honestyand professional excellence so you can trust your books are kept in the right order.
Focus on running your business and we'll focus on running your books.
We've served Australians longer than any other bookkeeping franchise so you can know you're getting a better-quality service.
We specialise in small business and franchisee businesses for whom we offer an expert bookkeeping service.
Claire Chang – Hawthorn
Interest Areas: Accounting Setup, Bookkeeping, BAS & GST, Payroll, Software Training
Languages: English, Chinese(Mandarin)
Claire is a former finance director and tax director in a big real estate developer group, qualified CPA and CGMA, with a background in tax and management accounting. She loves working with people and numbers! She has worked for big four accounting firm and large multinational companies like Deloitte, Ernst & Young and Accenture, where she managed large teams and focused on financial management and tax direction, including virtual CFO and transfer pricing. She have also provided services for smaller companies, where she have established systems and practices that grew the companies into large successful brands. She understands how big business functions and after almost 20 years in the industry, she also know how hard to develop a small and medium business for business owners, she leverages her past financial management experience to provide the best professional services to her clients.
Claire is special referee for Victorian high court, mentor for treasurers with Pro Bono Australia, plan manager with NDIS, financial and accounting columnist for China Times, Australian fiancial and tax special column for F-Council.
Specialist in Bookkeeping services
Weekly, monthly, quarterly and annual accounts
Reporting the earnings of a business by stating all relevant income and all expenses that have been incurred to generate that income.
Reporting all ATO lodgements to keep you ATO compliant.
Such obligations include the need to complete an IAS or BAS, which can be done monthly, quarterly or annually.
EOFY Processes including finalisation of STP
End of financial year processes including reconciliation of accounts and inputting Tax Agent's adjustments
Payroll Services inc PAYG Withholdings, and STP setup
Ensure your staff are paid the correct rates and paid according to the correct hours worked.
End of Payroll year process including STP
Ensuring all your payroll accounts balance and any discrepancies are corrected, prior to lodgement with the ATO.
Management reporting, consolidations and analysis
Key information about the financial state of your business in language you can understand.
Set up and maintenance of accounting systems
Including Inventory & Payroll and keeping all reconciliations up to date.
Software Training
Training and support in all Accounting Software products (MYOB, Reckon, Intuit and Xero) and associated app/addon training
Bank Reconciliation
Maintain all bank accounts, bank feed setup and keep them reconciled.
Cost analysis and controls
Generating profit and loss reports as well as balance sheet to be informed at all times.
Data input manual or automated processes
Making sure all information is entered and bank reconciliations are up to date.
Debt Management
Making sure receivable accounts are monitored and collected on time.
Cash Flow Management
Monitoring income and expenditure to establish your immediate cash flow.
Budgets
Setting up budgets to help you run your business.
Tax compliance for individual
Corporation
Partnership , trust
Small entities audit and review services
Including small companies
Real estate agent trust account audit
Immigration financial statement audit/review (international standard on related services 4400
International standard on review engagements 2400)
Virtual CFO
Our Virtual CFO services enable small business can access experienced financial person on a part time basis without incurring a full time resource costs.
NDIS Plan Management
As registered NDIS service provider, we are plan manager for your NDIS plans.
Skills
Master of Commerce in Accounting and Finance
Master of Economics in Economics
Bachelor of Business Administration in Accounting
CPA (Australia)/ CGMA (UK/US)
Successfully completed the First Class Accounts Accredited Bookkeeping Training Program
Fully trained in accounting software such as MYOB, Xero & Reckon One.
Fully registered and authorised to trade as a First Class Accounts professional bookkeeper
Member of the Australian Bookkeepers Network (ABN), CPA (Australia) and CIMA (UK).
BAS Agent Number: 26065041
Tax Agent Number: 26084194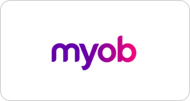 Trusted by Businesses across Australia
We have been working with Claire for over a year now and the service and support she provides our business is fantastic. I would have no hesitation in recommending Claire for anyone needing Accounting services.
Russell McManus
Global Export Solutions Pty Ltd
Claire will give maximum consideration to her clients needs, going the extra distance for them by achieving the best possible financial outcome for them as a business or as an individual. She is very detail oriented and is a perfectionist by nature. I have no hesitancy in recommending her and her business!
Murry Stone
Wonderful and accurate accounting services provider.
Constance Xie
Serving clients in Hawthorn and surrounding areas
3101 Kew
3102 Kew East
3122 Hawthorn
3123 Hawthorn East
Contact us for a free 1 hour initial consultation
Book an appointment using our online system or call us.