Your local First Class Accounts bookkeeping expert.
We lift the burden of bookkeeping with expert advice at every turn so you never feel alone.
We specialise in small business and franchisee businesses for whom we offer an expert bookkeeping service.
We're here for every question whenever you need so you can quickly get on with business without delay.
Committed to honesty and professional excellence so you can trust your books are kept in the right order.
Lin Wu – Homebush
Interest Areas: Accounting, Bookkeeping, BAS & GST, Payroll & Software Training
Languages: English
I am a professional bookkeeper with a strong background in financial and management accounting who uses data and reporting to help clients run their accounts and operations more efficiently. My office is based in Homebush but I am available to work remotely with businesses located anywhere around Australia.
I apply a meticulous attention to detail to everything I do, and I am passionate about helping clients use smarter financial analysis to create short and long term financial success. I pride myself on precision and working hard to find the best possible solutions to my clients' financial challenges so they can move forwards comfortably and confidently.
I have over 16 years of experience as a financial and management accountant for a number of large organisations. During this time, I prepared and analysed reports for managers to help them make better financial decisions, and used my skills and knowledge to create and implement new financial reporting processes. This provides me with the ability to go beyond the scope of basic bookkeeping to help clients develop and grow their business.
With proven record of delivering high standard of accounting and customer services, I go the extra mile to exceed my clients' expections. I will ensure that clients' accounts are accurate and that they comply with government regulations.
In 2017 I joined First Class Accounts to carry over this high standard of professionalism to clients in my own business, where I can continue to help all companies of all shapes and sizes grow faster using smarter financial management.
If you'd like an experienced professional to take care of your accounts and help you to refine and improve your business operations, give me a call today.
Specialist in Bookkeeping services
Weekly, monthly, quarterly and annual accounts
Reporting the earnings of a business by stating all relevant income and all expenses that have been incurred to generate that income.
Reporting all ATO lodgements to keep you ATO compliant.
Such obligations include the need to complete an IAS or BAS, which can be done monthly, quarterly or annually.
EOFY Processes including finalisation of STP
End of financial year processes including reconciliation of accounts and inputting Tax Agent's adjustments.
Payroll Services inc PAYG Withholdings, and STP setup
Ensure your staff are paid the correct rates and paid according to the correct hours worked.
End of Payroll year process including STP
Ensuring all your payroll accounts balance and any discrepancies are corrected, prior to lodgement with the ATO.
Management reporting, consolidations and analysis
Key information about the financial state of your business in language you can understand.
Set up and maintenance of accounting systems
Including Inventory & Payroll and keeping all reconciliations up to date.
Software Training
Training and support in all Accounting Software products (MYOB, Reckon, Intuit and Xero) and associated app/addon training.
Bank Reconciliation
Maintain all bank accounts, bank feed setup and keep them reconciled.
Cost analysis and controls
Generating profit and loss reports as well as balance sheet to be informed at all times.
Data input manual or automated processes
Making sure all information is entered and bank reconciliations are up to date.
Debt Management
Making sure receivable accounts are monitored and collected on time.
Cash Flow Management
Monitoring income and expenditure to establish your immediate cash flow.
Budgets
Setting up budgets to help you run your business.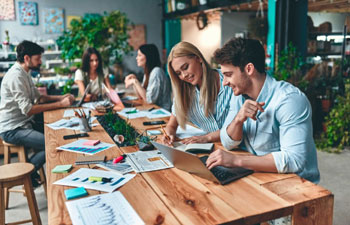 Skills
Master of Commerce (Professional Accounting)
Fully registered and authorised to trade as a First Class Accounts professional bookkeeper
Successfully completed the First Class Accounts Accredited Training Program
Fully trained in accounting software:
Xero certified advisor & payroll
MYOB accountants partner
QuickBooks advanced certification
FIPA
TPB registered BAS agent
Trusted by Businesses across Australia
Testimonial coming soon
Serving clients in Homebush and surrounding areas
2127 Homebush Bay
2128 Silverwater
2135 Strathfield
2136 Enfield
2138 Concord West
2140 Homebush South
Contact us for a free 1 hour initial consultation
Book an appointment using our online system or call us.