Your local First Class Accounts bookkeeping expert.
Sleep easier at night knowing your staff and suppliers are paid right and your cashflow is handled.
Investing in our senior and experienced bookkeepers means we get your books right so you don't have to worry anymore.
Take control of your cashflow with accurate monthly reporting.
We're here for every question whenever you need so you can quickly get on with business without delay.
Ryan Erasmus – Kellyville to Minchinbury region – NSW
Interest Areas: Accounting Setup, Bookkeeping, BAS & GST, Payroll, Software Training, Tax
Languages: English
With the extensive backing and network of First Class Accounts, Australia's largest bookkeeping franchise, Ryan brings expert reporting and bookkeeping services to Kellyville and surrounding areas. His experience as a small business owner puts him in an ideal position to understand the requirements of his clients, making him indispensable to any small business.
Ryan takes great pleasure in helping people achieve their goals, and great pride in his role in their success. He understands that most business owners have neither the time nor the inclination to undertake their own extensive bookkeeping tasks, and that the constant changes in government compliance, legislation, and policy can make the bookkeeping processes difficult to understand.
As a business owner, Ryan is very aware of the busy working schedules of his clients, and is willing and able to work outside of normal business hours to accommodate them. He is extremely comfortable with established and emerging technologies in the fields of communication and accounting, allowing him the freedom to work both onsite or remotely.
This adaptability continues with his clientele, as Ryan is able to work in any industry, with clients of all sizes. He believes wholeheartedly that his passion for assisting business growth and efficiency is the cornerstone of his client relationships, and that through forging long term business relationships, he will be able to provide the catalyst for ongoing success.
To see how Ryan can help your business thrive, contact him now for a free, no obligation assessment
Working under the supervision and control of a registered Tax Agent –Registered BAS Agent. First Class Financial Group PTY LTD Tax Agent Number 20874002
Specialist in Bookkeeping services
Weekly, monthly, quarterly and annual accounts
Reporting the earnings of a business by stating all relevant income and all expenses that have been incurred to generate that income.
Reporting all ATO lodgements to keep you ATO compliant.
Such obligations include the need to complete an IAS or BAS, which can be done monthly, quarterly or annually.
EOFY Processes including finalisation of STP
End of financial year processes including reconciliation of accounts and inputting Tax Agent's adjustments.
Payroll Services inc PAYG Withholdings, and STP setup
Ensure your staff are paid the correct rates and paid according to the correct hours worked.
End of Payroll year process including STP
Ensuring all your payroll accounts balance and any discrepancies are corrected, prior to lodgement with the ATO.
Management reporting, consolidations and analysis
Key information about the financial state of your business in language you can understand.
Set up and maintenance of accounting systems
Including Inventory & Payroll and keeping all reconciliations up to date.
Software Training
Training and support in all Accounting Software products (MYOB, Reckon, Intuit and Xero) and associated app/addon training.
Bank Reconciliation
Maintain all bank accounts, bank feed setup and keep them reconciled.
Cost analysis and controls
Generating profit and loss reports as well as balance sheet to be informed at all times.
Data input manual or automated processes
Making sure all information is entered and bank reconciliations are up to date.
Debt Management
Making sure receivable accounts are monitored and collected on time.
Cash Flow Management
Monitoring income and expenditure to establish your immediate cash flow.
Budgets
Setting up budgets to help you run your business.
Skills
Advanced Diploma in Business Management
MYOB Professional Partner
Reckon Professional Partner
Xero Professional Partner
Successfully completed the First Class Accounts Accredited Training Program incorporating Cert IV in Finance (Bookkeeping)
Fully trained in accounting software such as MYOB, Xero & Reckon Accounts
Fully registered and authorized to trade as a First Class Accounts professional bookkeeper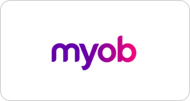 Trusted by Businesses across Australia
Testimonial coming soon
Serving clients in Kellyville to Minchinbury region – NSW and surrounding areas
2155 Kellyville / Kellyville Ridge / Rouse Hill / Beaumont Hills
2761 Glendenning / Plumpton / Colebee / Hassal Grove / Dean Park / Oakhurst
2762 Schofields
2763 Quakers Hill / Acacia Gardens
2765 Riverstone / Nelson / Maraylya / Oakville / Box Hill / Vinyard / Berkshire Park / Marsden Park
2769 The Ponds
2770 Tregear / Hebersham / Shalvey / Bidwill / Blackett / Dharruk / Minchinbury / Willmot / Whalan / Emerton / Mt Druitt / Lethbridge Park
Contact us for a free 1 hour initial consultation
Book an appointment using our online system or call us.