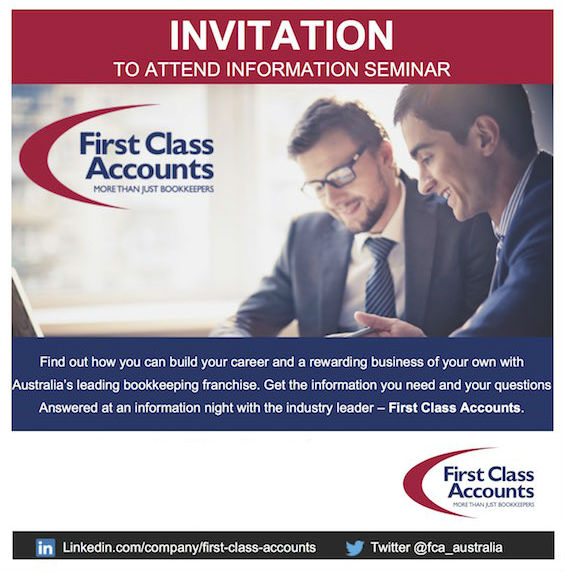 Please join the Recruitment Team at First Class Accounts for our Information Evening.
VENUE: Stamford Grand, Hindmarsh 1 – 2

LOCATION: 2 Jetty Road, Glenelg SA 5045
DATE: Tuesday 13th June 2019

TIME: Registrations from 6:30pm with event starting at 7:00pm.

PARKING: Parking options 24 hours 7 days a week.
Entrance and Exit is via St Johns Row.
Public Casual Parking Rates
0.0 – 1.0 hour AUD $4.00
1.0 – 2.0 hours AUD $8.00
2.0 – 3.0 hours AUD $12.00