Your local First Class Accounts bookkeeping expert.
Our bookkeepers save you money by minimising accountant fees and government fines with better money management.
We have the latest training in Australia's MYOB and Xero software so you receive the most accurate bookkeeping.
We handpick our expert bookkeepers and train them well so you get the best advice to keep your business running smoothly.
Sleep easier at night knowing your staff and suppliers are paid right and your cashflow is handled.
Sue Jenkins – Toowoomba
Interest Areas: Accounting Setup, Bookkeeping, BAS & GST, Payroll, Software Training
Languages: English
I offer a friendly, professional and personalised bookkeeping service, to assist you in the day-to-day operations of your business. I bring extensive financial experience to my clients, having worked in the banking and superannuation industries for over a decade. Prior to this I worked for a number of years in office administration, looking after accounts receivable/payable, debt collection and payroll.
My skills and experience are most suited to small- to medium-sized businesses and because I understand that there is not a one-size-fits-all bookkeeping solution, I offer flexible hours when required and weekly, monthly or quarterly services to suit your business needs. I'm more than happy to work on-site as needed.
I am passionate about working with my clients to help them succeed and free up their time to focus on growing their business, with the confidence that their accounts are being professionally managed. With the strength of the First Class Accounts network behind me, I have access to up-to-date information on legislative requirements and software upgrades, which helps my clients to stay compliant.
Please feel free to contact me for a free, no obligation assessment to discuss your business needs and how I can add value to your company.
Specialist in Bookkeeping services
Weekly, monthly, quarterly and annual accounts
Reporting the earnings of a business by stating all relevant income and all expenses that have been incurred to generate that income.
Reporting all ATO lodgements to keep you ATO compliant.
Such obligations include the need to complete an IAS or BAS, which can be done monthly, quarterly or annually.
EOFY Processes including finalisation of STP
End of financial year processes including reconciliation of accounts and inputting Tax Agent's adjustments
Payroll Services inc PAYG Withholdings, and STP setup
Ensure your staff are paid the correct rates and paid according to the correct hours worked.
End of Payroll year process including STP
Ensuring all your payroll accounts balance and any discrepancies are corrected, prior to lodgement with the ATO.
Management reporting, consolidations and analysis
Key information about the financial state of your business in language you can understand.
Set up and maintenance of accounting systems
Including Inventory & Payroll and keeping all reconciliations up to date.
Software Training
Training and support in all Accounting Software products (MYOB, Reckon, Intuit and Xero) and associated app/addon training.
Bank Reconciliation
Maintain all bank accounts, bank feed setup and keep them reconciled.
Cost analysis and controls
Generating profit and loss reports as well as balance sheet to be informed at all times.
Data input manual or automated processes
Making sure all information is entered and bank reconciliations are up to date.
Debt Management
Making sure receivable accounts are monitored and collected on time.
Cash Flow Management
Monitoring income and expenditure to establish your immediate cash flow.
Budgets
Setting up budgets to help you run your business.
Skills
Registered BAS Agent – 25979398
Completed Certificate IV in Banking Services
Certificate IV in Accounting (Bookkeeping)
Successfully completed the First Class Accounts Accredited Bookkeeping Training Program
Fully trained in accounting software such as MYOB and Xero Accounts
Fully registered and authorised to trade as a First Class Accounts professional bookkeeper
Member of the Australian Bookkeepers Association
Member of Australian Bookkeepers Network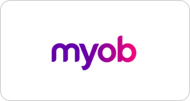 Trusted by Businesses across Australia
Sue is patient, diligent and knowledgeable. From a cost effectiveness perspective, Sue can do with the accounts in hours what it takes me days to do (then fix, then fix again) freeing me up to focus on income generation and business growth. To me, this is important. I highly recommend Sue.
Happy Client
Sue is a positive, thorough bookkeeper. She is always pleasant and helpful. I am please to be able to recommend Sue for all your bookkeeping needs.
John Webber
Sue has done our books for a while and has always been helpful, accurate and on time. We would highly recommend Sue to anyone.
CDI Pest Management
Sue has been doing my bookkeeping for a number of months now. I find First Class Accounts Toowoomba to be very helpful and provides a great service at very competitive rates.
Steven
Reality Printing
I have found Sue to be very professional, helpful and easy to work with. I am very pleased with the service she has provided to my business
John
Apollo Lodge
Serving clients in Toowoomba and surrounding areas
4350 Toowoomba
4350 Blue Mountain Heights
4350 Centenary Heights
4350 Charlton
4350 Clifford Gardens
4350 Cotswold Hills
4350 Cranley
4350 Darling Heights
4350 Drayton
4350 Drayton North
4350 East Toowoomba
4350 Glenvale
4350 Gowrie Mountain
4350 Harlaxton
4350 Harristown
4350 Kearneys Spring
4350 Middle Ridge
4350 Mount Lofty
4350 Newtown
4350 North Toowoomba
4350 Northlands
4350 Northpoint
4350 Prince Henry Heights
4350 Rangeville
4350 Rockville
4350 South Toowoomba
4350 Southtown
4350 Toowoomba West
4350 Torrington
4350 Westbrook
4350 Wilsonton
4350 Wilsonton Heights
4350 Wyalla Plaza
Contact us for a free 1 hour initial consultation
Book an appointment using our online system or call us.