Your local First Class Accounts bookkeeping expert.

We handpick our expert bookkeepers and train them well so you get the best advice to keep your business running smoothly.

We have the latest training in Australia's MYOB and Xero software so you receive the most accurate bookkeeping.

Take control of your cashflow with accurate monthly reporting.

We've served Australians longer than any other bookkeeping franchise so you can know you're getting a better-quality service.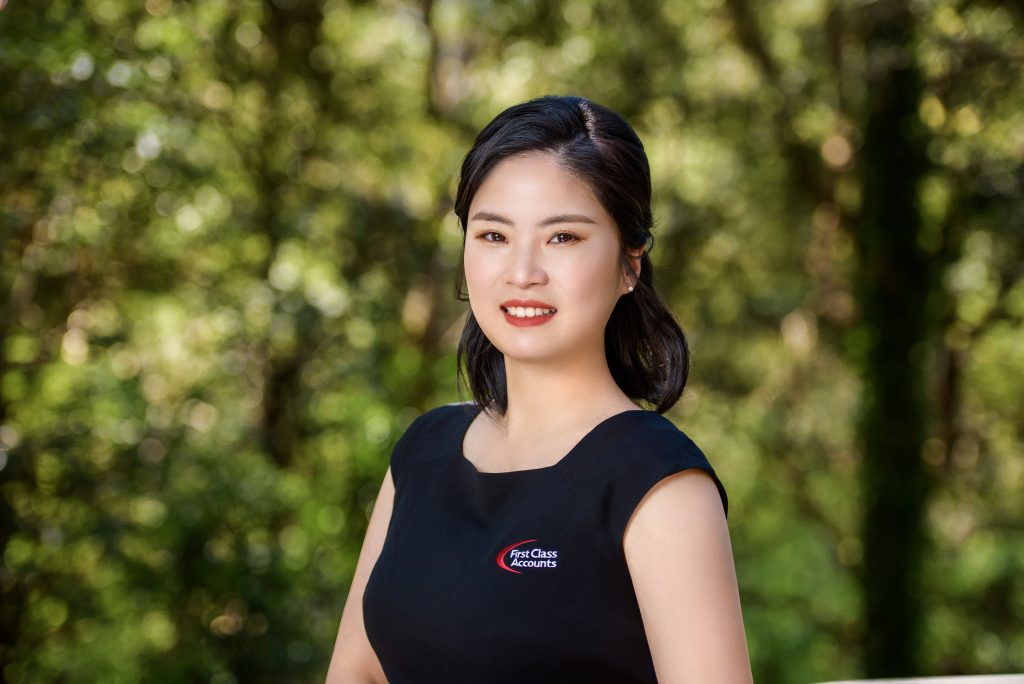 Cherry Xiao – Turramurra
Interest Areas: Accounting Setup, Bookkeeping, BAS & GST, Payroll, Software Training, Tax
Languages: English
My name is Cherry Xiao, and I'm the owner of First Class Accounts Turramurra.
I have over eight years of experience in Accounting, Bookkeeping & Financial Analysis. Why does this matter? Because it means I will bring a wealth of knowledge to your business.
I've worked in a variety of accounting roles across a wide range of companies and decided to open my own business in 2019. I get immense satisfaction from helping as many people as possible to achieve success. I work with clients across a range of industries like the professional services industries (medical practices, legal and accounting firms, for example) and trades and services. My background is also in retail, and I help many clients establish their retail businesses, making sure they are compliant and helping them develop procedures and budgets that put them on a successful, profitable path.
Bookkeeping and accounting can be very daunting to new business owners, and it can be hard to give it the attention it deserves when you're business is busy and expanding. Hiring a bookkeeper with a wealth of experience means you can stop worrying about the little details and focus on what you want to do in your business.
I focus on making sure your business has good practices in place, to make it easier on you to manage day-to-day. A lot of clients come to me with issues that have built up over time, or with books they think are in good order, but they are struggling with cash flow. I take the time to understand my client's needs, then devise a system that manages their daily accounting while working on ways to improve their business and streamline their bookkeeping processes. I also work closely with new businesses to establish best-practice from the very start, ensuring their entrepreneurial vision is achievable. I know a good start (correct procedure and manuals and good control) makes a difference.
With my Master's degree in Financial Analysis, my in-depth knowledge of Excel, MYOB and accounting law, my CPA qualifications and my passion for helping people, I will be an asset to your business.
Specialist in Bookkeeping services
Weekly, monthly, quarterly and annual accounts
Reporting the earnings of a business by stating all relevant income and all expenses that have been incurred to generate that income.
Reporting all ATO lodgements to keep you ATO compliant.
Such obligations include the need to complete an IAS or BAS, which can be done monthly, quarterly or annually.
EOFY Processes including finalisation of STP
End of financial year processes including reconciliation of accounts and inputting Tax Agent's adjustments
Payroll Services inc PAYG Withholdings, and STP setup
Ensure your staff are paid the correct rates and paid according to the correct hours worked.
End of Payroll year process including STP
Ensuring all your payroll accounts balance and any discrepancies are corrected, prior to lodgement with the ATO.
Management reporting, consolidations and analysis
Key information about the financial state of your business in language you can understand.
Set up and maintenance of accounting systems
Including Inventory & Payroll and keeping all reconciliations up to date.
Software Training
Training and support in all Accounting Software products (MYOB, Reckon, Intuit and Xero) and associated app/addon training
Bank Reconciliation
Maintain all bank accounts, bank feed setup and keep them reconciled.
Cost analysis and controls
Generating profit and loss reports as well as balance sheet to be informed at all times.
Data input manual or automated processes
Making sure all information is entered and bank reconciliations are up to date.
Debt Management
Making sure receivable accounts are monitored and collected on time.
Cash Flow Management
Monitoring income and expenditure to establish your immediate cash flow.
Budgets
Setting up budgets to help you run your business.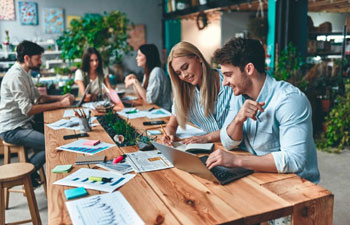 Skills
Successfully completed the First Class Accounts Accredited Bookkeeping Training Program
Fully trained in accounting software such as MYOB, Xero & Reckon One.
Fully registered and authorised to trade as a First Class Accounts professional bookkeeper
Member of the Australian Bookkeepers Association (ABA)
CPA qualified
Bachelor of Professional Accounting
Master of Financial Analysis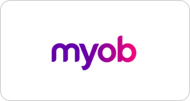 Trusted by Businesses across Australia
Cherry from First Class Accounts is reliable, knowledgeable in her field and professional when communicating to us. She patiently helped me to put a new accounting system in place,streamlining my accounts practice which suits my business model seamlessly. It is her level of professional service and incredible accessibility that impressed me. We would have no hesitation to refer her service.
Scott Zhuo
Xinda Australia Pty Ltd
Cherry has very reliable skills. She is so patient and friendly with fairly reasonable rate of charge. It's much easier to run my business with her help. I will definitely recommend her service to my friends.
Jason Tang
Cosyflooring Service Pty Ltd
Serving clients in Turramurra and surrounding areas
2077 Hornsby
2076 Wahroonga
2074 Turramurra
2159 Galston
2079 Mount Colah
2080 Mount Kuring-gai
2081 Berowra
2082 Berowra Heights
2083 Brooklyn
Contact us for a free 1 hour initial consultation
Book an appointment using our online system or call us.