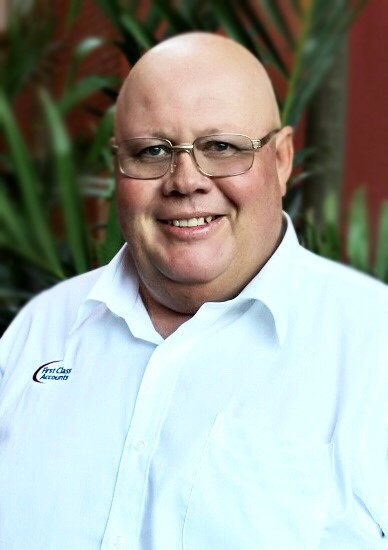 Trevor Lindsay
First Class Accounts - Liverpool
We specialise in the construction industry and family-owned businesses. Give us your books and we'll give you back your life
0415457545
Po Box 54
Milperra
NSW 2214
Trevor's Profile on LinkedIn
Servicing Liverpool, NSW, and surrounding areas, Trevor Lindsay offers a comprehensive range of bookkeeping and BAS services. As a franchisee of First Class Accounts, Australia's largest bookkeeping franchise, Trevor has both the financial acumen, and the solid base of support, to provide exceptional quality services.
Trevor has an extensive history in the financial industry, having worked as an accountant for over 35 years. In addition, he has held the position of Financial Controller with a number of enterprises over the last 25 years.
Trevor has a wealth of experience in the construction industry, and in working with family businesses. His thorough understanding of accounting and financial services allows him to work with clients across all fields, however, and he is keen to work with businesses of all sizes. His clients are his key priority, and he is willing and able to work flexibly to suit their needs.
As a qualified Accountant, Trevor has a strong knowledge of business systems, and cash flow management, and will be instrumental in the growth and development of any company that he works with.
Trevor is also a Justice of the Peace, which serves to further highlight his honesty, trustworthiness, and integrity in any situation.
For a free, no obligation assessment, don't hesitate to contact Trevor to discuss the ways in which he can help your business work smarter, and grow faster.
Skills
Registered BAS Agent No 25319351
Successfully completed the First Class Accounts Accredited Training Program incorporating Cert IV in Finance (Bookkeeping)
Fully trained in accounting software such as MYOB, Xero & Reckon Accounts
Fully registered and authorised to trade as a First Class Accounts professional bookkeeper
Member of the Association of Accounting Technicians Australia
Bachelor of Business (Southern Cross University)
Services
Bank reconciliations
GST settings and Registered BAS Agent
Accounts payable and receivable
Weekly, monthly or quarterly accounts management
Financial reports and analysis
Cash flow management
Stock control and inventory
Payroll, payment summaries and superannuation
Software training
Construction industry – Security of Payments Act, progress claims, project costing & work in progress.