Your local First Class Accounts bookkeeping expert.

We have the latest training in Australia's MYOB and Xero software so you receive the most accurate bookkeeping.

Protect your business from fines, charges or even ATO action with Australia's trusted and experienced bookkeepers.

We lift the burden of bookkeeping with expert advice at every turn so you never feel alone.

We make dealing with us easy so you can worry less and focus on your business.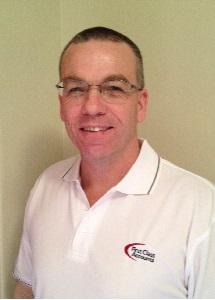 Neil Hodgson – Ballajura
Interest Areas: Accounting Setup, Bookkeeping, BAS, GST, Payroll, Software Training
Languages: English
I strive to ensure that your recording procedures are always accurate,
up to date and your business is performing as well as it should.
Providing a full range of business services and solutions, from the simple to the complex;
Data Entry, Payroll, Accounts Receivable/Payable, Bank reconciliations, Debtor Management,
BAS/IAS Returns, Management reporting and analysis. Xero, MYOB, Reckon.
So, to get your life back, call me now for a free, no obligation, initial consultation.
Neil Hodgson.
M: 0431 265 600
Specialist in Bookkeeping services
Reporting all ATO lodgements to keep you ATO compliant.
Such obligations include the need to complete an IAS or BAS, which can be done monthly, quarterly or annually.
Payroll Services inc PAYG Withholdings, and STP setup
Ensure your staff are paid the correct rates and paid according to the correct hours worked.
End of Payroll year process including STP
Ensuring all your payroll accounts balance and any discrepancies are corrected, prior to lodgement with the ATO.
Set up and maintenance of accounting systems
Including Inventory & Payroll and keeping all reconciliations up to date.
Software Training
Training and support in all Accounting Software products (MYOB, Reckon, Intuit and Xero) and associated app/addon training
Bank Reconciliation
Ensure your staff are paid the correct rates and paid according to the correct hours worked.
Cost analysis and controls
Generating profit and loss reports as well as balance sheet to be informed at all times.
Budgets
Setting up budgets to help you run your business.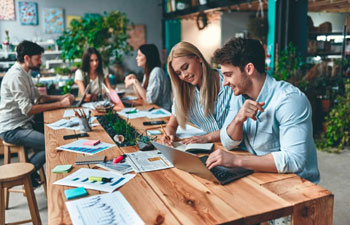 Skills
Qualified Accountant and Registered BAS Agent
Fully trained in accounting software such as Xero, MYOB, & Reckon Accounts
Fully registered and authorised to trade as a First Class Accounts professional bookkeeper.
Member of the Association of Accounting Technicians Australia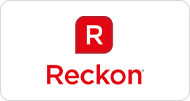 Trusted by Businesses across Australia
I used to wonder what made some people successful and left others wondering why they always seemed to be stuck at the same level in business. After 22 years in business I soon came to realise that it's inextricably linked to how you use your precious time. I soon learned to identify tasks that distracted me, had me spending $100 to save $10 by 'doing that myself to save money.' I didn't learn that from guest speakers at business breakfast meetings but by observing the habits of the sucessful CEO's and Directors with whom my business worked. Bookkeeping was always one of those tasks with a negative 'time-spent-to-money-saved' ratio. What it really was, was a distraction from the things that actually made money – like picking up the phone and chasing business. Now that's what I call a couple of hours well spent! So why Neil for my business? I wanted a book keeper who was interested in developing their revenue by increasing ours. I wanted someone who could bring us on to Xero and ease us into it without it feeling like a dental procedure every month. I wanted a plain speaking, honest bookkeeper who had ability, integrity and a great personality. I wanted a 'get's you to the next level' bookkeeping asset for my business. So my advice is to line up a $100 bill next to a $10 bill , and your mobile phone. Then ask yourself three questions: How much is my time worth? Do I want to grow my business so I can earn more? Why haven't I looked at improving the effectiveness and efficiency of my bookkeeping this financial year? If the answer to any of these is 'I don't know?' , then use the phone to call ‭0431 265 600 and speak to Neil. Neil will help you answer these questions because he's the 'get's you to the next level' bookkeeper you need – it's as simple as that!
Giles Dutfield
Push Consulting
Neil Hodgson of First Class Accounts Ballajura provides our business with regular onsite bookkeeping and BAS services. Neil is prompt, reliable, and professional, and his work is always of the highest standard. We do not hesitate to recommend his services to other businesses.
Amicia Napier Hammond
Napier Insurance Services
We cannot speak highly enough of the service we have received from Neil at First Class Accounts Ballajura. Every e-mail and phone call is returned in good time. Neil explains things in a manor that makes it easy to understand. Simply, our business runs smoothly because of the continuing good service we receive. Definitely value for money.
Cheryl Collister
RC/DC Powdercoaters
Neil helped me unravel the mess that was my bookkeeping system a few years back and I have kept him onboard as a regular consultant keeping me on track. He is a polite and friendly fellow and I have always found him willing and able to answer all my queries in a prompt and professional manner. I have no hesitation in recommending Neil if you are in a bit of a mess or if you need some friendly advice.
Lindsay Hill
Lindsay Hill Car Carriers
Neil has been a Godsend to my business. He helped me set everything up over 3 years ago and has supported us with his services ever since, With Neil providing such a high level of support I can rest easy that my books are accurate and up to date. As a training provider and consultancy we are subject to significant compliance requirements, which Neil has ensured are met, on time, every time. I recommend his services.
Mike Gray
MGTD Development & Training
Neil has looked after us on a very professional level and excercises exceptional knowledge of all accounting matters. Neil has also assisted us in reviewing our cost centres in order to run our business more efficiently. Always approachable for any queries by phone. We would recommend Neil to any future clients and we are available for a direct reference if required.
Gary Weppner
Material Services Pty Ltd
I was recommended to first class accounts in 2011, before that I managed the books myself that cost me time and money. I was always skeptical of anyone managing my accounts but I soon realised the benefits of Neil Hodgson managing my accounts and can confidently recommend him. I now focus on the business aspects that I'm experienced at and leave the accounts to the professionals. Neil Hodgson has taken care of my accounts with integrity, professionalism and has always gone the extra mile. Highly recommended. John Moore Auto Supreme Pty Ltd
John Moore
Auto Supreme Pty Ltd
As a business owner, understanding what my money is doing and how to best manage it is essential for my growth and peace of mind. Neil makes this easy. He is always quick to respond to questions and he not only answers the questions I ask but also explains the reasoning behind his responses. This means that I am able to use that information to make informed decisions as I move forward with my business. I would, and do, recommend Neil very highly. Having worked with other bookkeepers in the past, he has never ceased to impress me with his professionalism, friendly manner and knowledge.
Lesley Kemp
Bright Green Copy
Serving clients in Ballajura and surrounding areas
Malaga 6090
Morley 6062
Ballajura 6066
Yokine 6060
Dianella 6059
Contact us for a free 1 hour initial consultation
Book an appointment using our online system or call us.