Your local First Class Accounts bookkeeping expert.

Protect your business from fines, charges or even ATO action with Australia's trusted and experienced bookkeepers.

We specialise in small business and franchisee businesses for whom we offer an expert bookkeeping service.

Our bookkeepers can navigate complex businesses with ease thanks to the support from our accredited training program.

We take the headache out of cashflow worries with bookkeepers who are experts with small business accounts.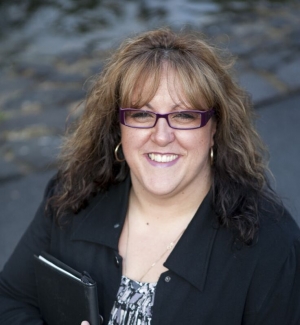 Trish Jones – Craigieburn
Interest Areas: Accounting Setup, Bookkeeping, BAS & GST, Payroll, Software Training
Languages: English
How would you like one free day per week?
Visit clients
Spend quality time with family and friends
Grow your business
Get pampered
Focus on follow through with potential income
The possibilities are endless…..
Do you dread doing your paperwork? Do you leave it till the last minute? Then I can help you with that and so much more.
Helping your business on a weekly basis adds up to nearly one week per month!
When you do what you do best, and leave the accounting to me, you avoid that inevitable drain on one of your most precious resources: time. I love to assist small businesses. Aside from performing the obvious nuts and bolts of accounting, I can also provide you with clear and concise information about how your business is tracking. All delivered and explained to you in plain english.
Outsourcing your financial paperwork to me is a deductible expense that you can not only afford, but one that will deliver a guaranteed return on investment
Here's what you can expect from First Class Accounts Craigieburn:
Professional and prompt service
Jobs costed and invoiced
Debtors and creditors up to date to help with cash flow
Debt collection/credit control and cash flow analysis
Reporting so you can track how your business is performing.
Monthly, quarterly and annual returns
Payroll
Management reporting and analysis
Set up and management of accounts and office systems
Xero, Reckon & MYOB training
Bank reconciliation
Budgets
BAS completed and lodged
Stocktake setup and completion
End of financial year processes including payroll
Pick and delivery service or work on-site at your convenience
So why not let me do a free analysis of your business.
All you've got to lose is one day of D.I.Y. bookkeeping and gain a day to yourself. Reward yourself for the good of your business.
Specialties:Connecting with people and helping them achieve the most from their business is what I excel at. I like to add a personal touch to everything I do.
Specialist in Bookkeeping services
Weekly, monthly, quarterly and annual accounts
Reporting the earnings of a business by stating all relevant income and all expenses that have been incurred to generate that income.
Reporting all ATO lodgements to keep you ATO compliant.
Such obligations include the need to complete an IAS or BAS, which can be done monthly, quarterly or annually.
EOFY Processes including finalisation of STP
End of financial year processes including reconciliation of accounts and inputting Tax Agent's adjustments
Payroll Services inc PAYG Withholdings, and STP setup
Ensure your staff are paid the correct rates and paid according to the correct hours worked.
End of Payroll year process including STP
Ensuring all your payroll accounts balance and any discrepancies are corrected, prior to lodgement with the ATO.
Management reporting, consolidations and analysis
Key information about the financial state of your business in language you can understand.
Set up and maintenance of accounting systems
Including Inventory & Payroll and keeping all reconciliations up to date.
Software Training
Training and support in all Accounting Software products (MYOB, Reckon, Intuit and Xero) and associated app/addon training.
Bank Reconciliation
Maintain all bank accounts, bank feed setup and keep them reconciled.
Cost analysis and controls
Generating profit and loss reports as well as balance sheet to be informed at all times.
Data input manual or automated processes
Making sure all information is entered and bank reconciliations are up to date.
Debt Management
Making sure receivable accounts are monitored and collected on time.
Cash Flow Management
Monitoring income and expenditure to establish your immediate cash flow.
Budgets
Setting up budgets to help you run your business.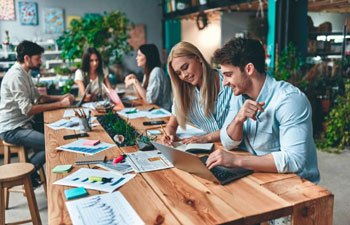 Skills
BAS Agent Licence 83672005
Certified Xero Specialist
Reckon Professional Partner
MYOB Approved Bookkeeper
Specialising in RTO bookkeeping & Govt requirements
Winner 2015 FCA Excellence in Franchising Awards 'Single Unit Franchisee of the year, less than two staff"
2016 Winner of First Class Accounts Service to the Brand Award
Trusted by Businesses across Australia
I thought I'd put it in writing just how much work you save us but not just work – you save us our sanity! Your diligence and dedication to helping me with our business is a Godsend, it enables us to run our business without worrying about the financial side and we always know everything is taken care of. Due to your encouragement and guidance we would not be Franchisee's ourselves. We feel secure as Business owners that we can trust you with our financials we know we don't have to worry about anything. We both feel very grateful to have had you on board always "having our back", this is something you do so very well just the day to day running of our accounts, which to us is a daunting task. We thank you and we look forward to our future association together within our business.
Sandra Flocas
Mister Minit Southland
Trish worked for TIDE Training Pty Ltd as a bookkeeper. During her time at TIDE we developed a good working relationship where Trish worked well with all the staff looked into our book keeping gave advice and spoke to the ATO many times to discuss BAS issues I would hire Trish and her bookkeeping business to help the company move forward, I would recommend any business large or small to call her to discuss future BAS and bookkeeping needs. Thanks for all your help in the past.
Thomas Russell
TIDE Training Pty Ltd
Serving clients in Craigieburn and surrounding areas
3049 Westmeadows
3059 Greenvale
3063 Yuroke
3064 Roxburgh Park
3043 Tullamarine
3038 Taylors Lakes
3036 Keilor
3428 Bulla
3045 Melbourne Airport
3430 Clarkefield
Contact us for a free 1 hour initial consultation
Book an appointment using our online system or call us.