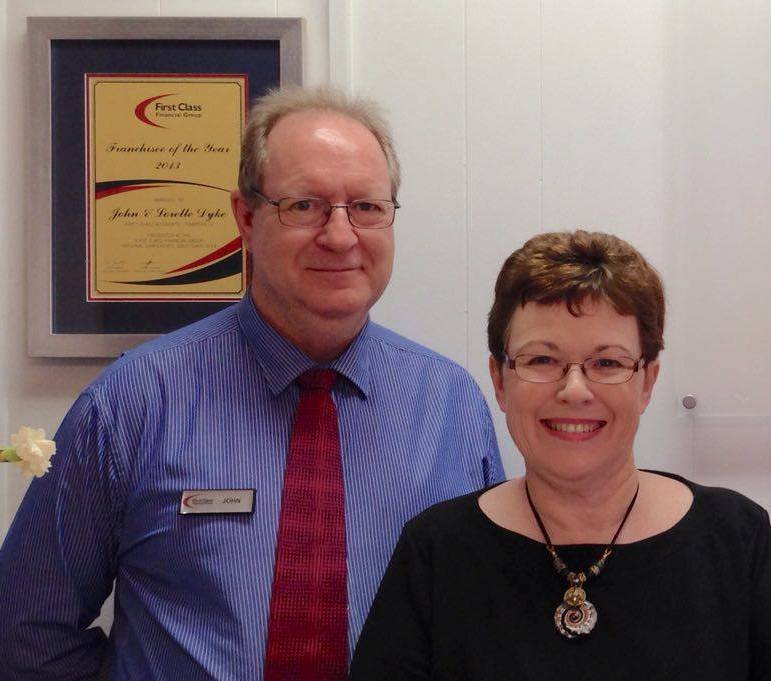 John Dyke
First Class Accounts - Townsville
Award winning bookkeepers with experience and expertise.
Our aim is business improvement- your business!
0747892194
0427 656 624
67 Rosewood Avenue
Kelso
John's Profile on LinkedIn
Need a business expert you can rely on and trust?
Want to make better business decisions but don't have the right information?
As two-time winners of Franchisee of the Year, First Class Accounts Townsville have the knowledge and expertise to provide you with reliable information, analysis and support so that you can make better management decisions for your business.
At First Class Accounts Townsville, we truly are "more than just bookkeepers". John, Lorelle and their team are highly proficient in providing bookkeeping services with a strong focus on business reports and budgeting. We give you year-round support, business mentoring and accurate business information with a wealth of experience and expertise to back us up.
Looking for qualified professionals who can offer you a cost effective, stress-free solution which will allow you to focus on core business?
We want to help increase your business profits, not add to your staffing levels. We stay up-to-date with the constantly changing legislation so you don't have to. We can give you time to look for more business, instead of worrying over 'doing the books'.
So, give us your books and we'll give you back your life!
Be in control of your business. Talk to an expert today!
Call now for a FREE ONE HOUR CONSULTATION- let's discuss your business and how we can help you!
FCA Franchisee of the Year 2010
Business Performance Award 2012
FCA Franchisee of the Year 2013
Brand Ambassador 2015
Hall of Fame Inductee 2017
Skills
John Dyke-Principal Specialist
Qualifications
B of App Sc
Adv Dip RBA
Cert IV Assess & Workplace Training
Registered BAS Agent
Services
Data entry
Weekly, monthly or quarterly accounts management
Bank Reconciliations
Payroll and Superannuation
BAS/IAS Returns; ATO liaison
Business Reports, Budgeting & Financial Analysis
Training
LEAP Accounting
Remote Access service available
"

We have been using John's team for bookkeeping for the past three years. As well as general bookkeeping, they provide value through business management reports and services. Not only can we rely on the information they provide us with but we can rely on them to support us when needed.

"

"

Our company "Rod Johnstone Group" have had the pleasure of using "First Class Accounts" services now for 4 years. From the very start of our working relationship we have experienced nothing other than the highest standards of professionalism and service. Whenever we have required their assistance and guidance it has always been readily available. It is in my honest opinion that one of the contributing factors to our company's success in these trying times is because of the proactive role that "First Class Accounts" provides us with, i.e. financial updates and forecasting company tax and superannuation obligations so we are well informed on our actual financial position. First Class Accounts has assisted our company on many other fronts as well, from gaining a higher allowable turnover with the QBCC and financial reports for our banking partners at the NAB. They have played an integral part in the smoothness of these communications and reports which has helped our business grow at a quicker rate.

"

Rod Johnstone Group Pty Ltd
Areas Serviced
4810 Townsville
4805 Bowen
4849 Cardwell
4825 Mount Isa