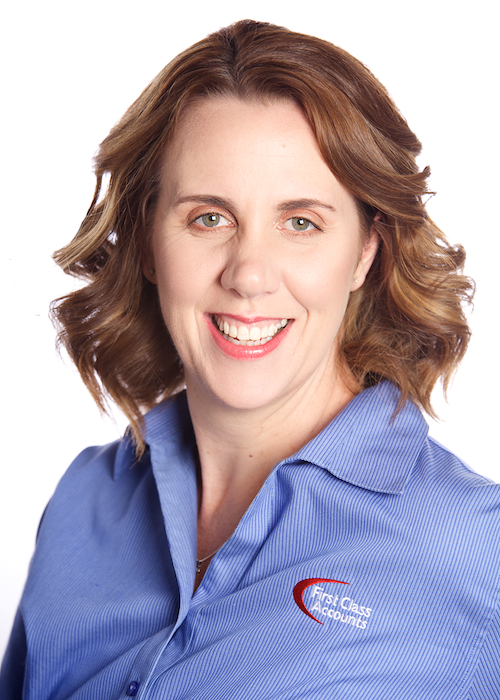 Chelsea Sanginiti
First Class Accounts - Fremantle
Let Chelsea, the 2016 Franchisee of the Year, and her team help you find your financial freedom.
0450 66 1236
Marsh Close, OConnor
Chelsea established her First Class Accounts franchise in 2009, with the aim of servicing businesses and organisations in the Fremantle area with exceptional customer service and individualised bookkeeping solutions. Fast forward to 2016 and Chelsea and her team have just been awarded Franchisee of the Year. A brilliant way to recognise a team committed to customer satisfaction and bookkeeping excellence.
At First Class Accounts Fremantle, Chelsea and her team focus on clients, going above and beyond to make sure they're are happy and focussed on what they do best – not worried about their books or debtors or the tax man. That's why they will spend the time getting to know you and your business needs before working out the best plan for you. Bookkeeping is not a one-size-fits-all equation and Chelsea and her team love figuring out what will work best for all their individual clients and they pride themselves on making you feel at ease and confident with your books.
Chelsea and her team also support you through training, always looking for the best way to empower you to make the right decisions to improve your business.
Their aim is to nurture your relationship to become more than just a monthly check-in, they proactively find ways to help you, motivate you and lift you up on your path to success.
Chelsea and her team are the 2016 Franchisee of the Year for a reason. They combine their exceptional bookkeeping skills with the highest standard of customer care. If you're in the Fremantle or greater Fremantle area, give Chelsea and her team a call and see how they can help your business succeed.
Skills
Successfully completed the First Class Accounts Accredited Bookkeeping Training Program
MYOB Certified Consultant
Xero Silver Partner
Reckon Professional Partner
Quickbooks Pro Advisor
Fully registered and authorised to trade as a First Class Accounts professional bookkeeper
Registered BAS Agent with TPB (24693464)
Bachelor of Commerce (Accounting)
Services
Bank reconciliations
GST settings and BAS returns
Accounts payable and receivable
Weekly, monthly or quarterly accounts management
Financial reports and analysis
Debt management
Cash flow management
Payroll, payment summaries and superannuation
Software training
"

I have worked with Chelsea and her team for a number of years after first asking her to replace a bookkeeper at one of my clients. We have developed an accounting model for businesses which includes setting up budgets and cashflow forecasts as well as management accounting procedures such as monthly (or periodic) accounting analysis and reporting. I commend Chelsea and her team for being able to interpret the information provided by the bookkeeping task and taking it to the next level of analysis and recommendation to business owners and managers.

"

"

I have been working with Chelsea and the team at First Class Accounts for the last 4 years. When Chelsea first took over our books they were a mess, she worked thru them meticulously and had them all sorted for us by the next financial year. This was a huge relief not to mention a refreshing change from previous book keepers. Chelsea is always helpful when I need assistance whether it be by phone or email she always gets back to us in minimal time. I would be happy to recommend this service to any business out there!

"
Areas Serviced
6150 Murdoch
6150 Winthrop
6150 Bateman
6154 Myaree
6154 Booragoon
6154 Alfred Cove
6156 Melville
6156 Attadale
6156 Willagee
6157 Bicton
6157 Palmyra
6158 East Fremantle
6160 Fremantle
6162 South Fremantle
6162 Beaconsfield
6162 White Gum Valley
6012 Mosman Park
6159 North Fremantle