Have peace of mind knowing you can focus on what you do best, while we look after the books!
Focus on running your business, and we'll focus on your books
Take control of your cashflow with accurate montly reporting
Professional advice and support tailored for your business
Prepare for tax time with monthly and annual packages
Franchisee of the Year 2023
Samantha Parker – First Class Accounts – Artarmon
Together, we will continue to innovate, grow and provide outstanding service for our clients.
Specialist in Bookkeeping services
Bookkeeping Expertise
Be in control of your information by setting policies in real-time knowing your personal or company.
Regular Reporting
It's simple, fast and easy to use. You can share your files through our mobile apps, web app.
Software Training & Support
Your business can keep running the way you are used to.
Save Money
Only the recipients who you have granted access to, will be able to view or edit these files.
Accurate BAS lodgements
You can Edit your files through the Quiver web app, Share securely via email, the cloud, or storage platforms like Box and Dropbox.
Remote CFO
Every picture, video, document is protected at file level, and embedded with our security features.
Find an expert Bookkeeper
Search for a bookkeeper within our verified and trusted network of Bookkeepers across Australia.
Moving my business accounting to Xero with Elizabeth and Steve at First Class Accounts has truly been one of the best business decisions I ever made. It saves me time and I no longer have book work looming over me every weekend. Both Elizabeth and Steven are incredibly helpful, timely in all matters and I really feel they are genuinely there to answer any questions, whenever they pop up. I continually recommend people to them, because I am delighted with both their knowledge and service.
Rebecca Powne
AWE Cosmeceuticals
Approaching Don to be my bookkeeper is one of the best decisions I have ever made for my business. Don has been more than a bookkeeper, he also looks after my payroll, is my registered BAS agent, chases outstanding invoices, and has become a trusted advisor. No request is too hard, and he is always there to help or listen. I have been able to grow my business each year, while keeping costs in check. With Don I don't need to worry, I have complete trust in him.
Paula O'Sullivan
Possum Digital
The team at First Class Accounts in Townsville has proven to be a wise choice for my company with their bookkeeping expertise. It is always reassuring to know that the books are in capable hands, allowing me to focus on our core business
Jeremy Moffat
North Queensland Telecom
I have worked with Chelsea and her team for a number of years after first asking her to replace a bookkeeper at one of my clients. We have developed an accounting model for businesses which includes setting up budgets and cashflow forecasts as well as management accounting procedures such as monthly (or periodic) accounting analysis and reporting. I commend Chelsea and her team for being able to interpret the information provided by the bookkeeping task and taking it to the next level of analysis and recommendation to business owners and managers.
Peter Della-Marta
Measure Your Business
Elisa is an excellent bookkeeper who goes beyond the normal to sort out any issues that arise from our books and have never run so good.
Ian Tite
I engaged the services of Gary Jones from First Class Accounts Norwood for my businesses bookkeeping. Gary has been most helpful and available always. The accounting systems Gary has set me up with have made my business streamlined and paperless which as a result has saved me so much time and money. I wouldn't hesitate to recommend Gary to anyone.
Adam Baines
Detailed Building Inspections
We believe in education, insights and growth. Explore our recent articles and resources to help you grow your business effectively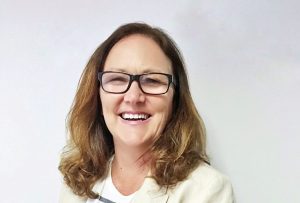 As a business owner, one of the most important relationships you will have throughout your business journey is the one…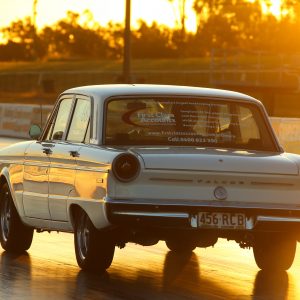 With a stint in the Air Force and a souped-up 1965 Falcon XP, Matt Jeavons isn't your stereotypical bookkeeper. But…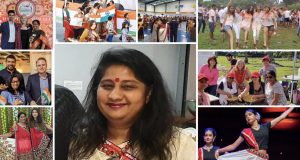 'Tis the season for giving and First Class Accounts honor that in our annual Community Service Award. We're proud to…