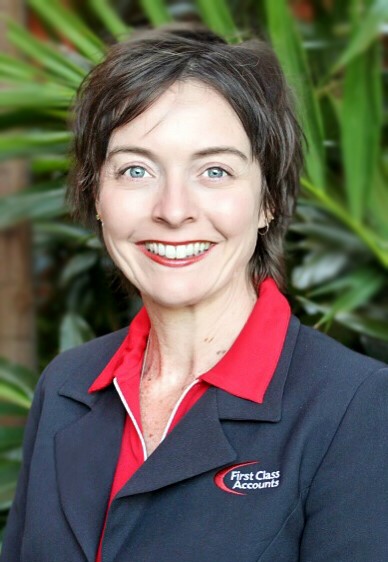 Irene Latoa
First Class Accounts - North-Wollongong
I'll help your business work smarter and grow faster, so you can focus on what's most important to you!
1300 833 037
0418 801 770
PO Box 1639
North Wollongong NSW 2500
Follow Irene on Twitter
Irene's Profile on LinkedIn
Backed by First Class Accounts, Australia's largest bookkeeping franchise, Irene Latoa provides superior quality bookkeeping services to North Wollongong, surrounding areas, and beyond.
Possessing a Bachelor's degree in Accounting, Irene is a qualified CPA with more than 20 years corporate finance experience, including seven years in key financial and managerial positions with Nestle Nespresso Singapore.
A substantial portion of Irene's career has been spent working at Nespresso. As a result, she has an excellent working knowledge of fast moving consumer goods, retail, mail-order and e-commerce businesses, from both financial and operational perspectives. Irene also has a high level of proficiency in business planning, forecasting and budgeting accuracy.
Irene's client focus is unsurpassed. Working flexible hours to accommodate her clients needs, Irene is able to work both on and off-site, with a highly developed skills base that allows her to effectively utilise up-to-date and emerging technologies. Irene's desire is to form long-lasting relationships with businesses of all sizes.
Motivated by the desire to own her own business, Irene intrinsically understands the needs of small to medium businesses. This professional empathy allows her to apply her key strengths and work experience in finance and accounting, to partner with small to medium sized businesses and play a key role in their future growth and development, along with their people.
Irene believes whole-heartedly in the quote by Abraham Lincoln, which states, "In the end, it's not the years in your life that count, it's the life in your years." To this end, she provides accurate and timely financial information to business owners to enable them to work smarter and grow faster, freeing them up to focus on the things that are most important to them.
Irene is positive, fun, and confident, with an open communication style that allows her to work with others to consistently achieve excellent results. She is extremely loyal and honest, and, with the best interests of her clients' businesses at heart, is not afraid to challenge the status quo and ask the hard questions about a business to keep it on track. Irene is a proficient multi-tasker who works well under pressure, and who possesses a good eye for detail, without losing sight of the big picture. She is consistently able to adapt, improve and change according to the needs of her clients' businesses.
Skills
Certified Practising Accountant
Bachelor of Accounting
Associate Diploma Business (Accounting)
Member of the Association of Accounting Technicians Australia
MYOB Professional Partner
Reckon Professional Partner
XERO Partner & Certified Advisor
Quick Books Online Certified Pro Advisor
Services
Bank reconciliations
Accounts payable and receivable
Weekly, monthly or quarterly accounts management
Financial reports and analysis
Debt management
Budget preparation
Cash flow management and forecasting
Stock control and inventory management
Software sales and training
Process improvements and controls
Business planning and commercial support
I am working under the Supervision and Control of Tax Agent: First Class Financial Group Pty Ltd - Tax Agent number 2087 4002
"

Irene dug in and not only provided us a much more accurate picture of our financial results, but she also gave us operational recommendations to help us achieve much greater growth potential. She takes her role and responsibility very seriously and works great with our team. We wonder how we ever got along without her!

"

Founder and CEO at Rock.com
Areas Serviced
2500 Wollongong
2519 Fairy Meadow
2518 Corrimal
2515 Thirroul
2508 Helensburgh
2517 Woonona
2516 Bulli