Your local First Class Accounts bookkeeping expert.

We lift the burden of bookkeeping with expert advice at every turn so you never feel alone.

Protect your business from fines, charges or even ATO action with Australia's trusted and experienced bookkeepers.

We've served Australians longer than any other bookkeeping franchise so you can know you're getting a better-quality service.

Trusted local professionals backed by support from Australia's largest bookkeeping business.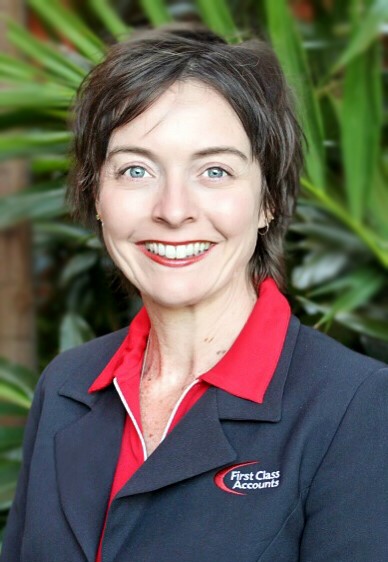 Irene Latoa – North Wollongong
Interest Areas: Accounting Setup, Bookkeeping, BAS & GST, Payroll, Software Training, Tax
Languages: English
Backed by First Class Accounts, Australia's largest bookkeeping franchise, Irene Latoa provides superior quality bookkeeping services to North Wollongong, surrounding areas, and beyond.
Possessing a Bachelor's degree in Accounting, Irene is a qualified CPA with more than 20 years corporate finance experience, including seven years in key financial and managerial positions with Nestle Nespresso Singapore.
A substantial portion of Irene's career has been spent working at Nespresso. As a result, she has an excellent working knowledge of fast moving consumer goods, retail, mail-order and e-commerce businesses, from both financial and operational perspectives. Irene also has a high level of proficiency in business planning, forecasting and budgeting accuracy.
Irene's client focus is unsurpassed. Working flexible hours to accommodate her clients needs, Irene is able to work both on and off-site, with a highly developed skills base that allows her to effectively utilise up-to-date and emerging technologies. Irene's desire is to form long-lasting relationships with businesses of all sizes.
Motivated by the desire to own her own business, Irene intrinsically understands the needs of small to medium businesses. This professional empathy allows her to apply her key strengths and work experience in finance and accounting, to partner with small to medium sized businesses and play a key role in their future growth and development, along with their people.
Irene believes whole-heartedly in the quote by Abraham Lincoln, which states, "In the end, it's not the years in your life that count, it's the life in your years." To this end, she provides accurate and timely financial information to business owners to enable them to work smarter and grow faster, freeing them up to focus on the things that are most important to them.
Irene is positive, fun, and confident, with an open communication style that allows her to work with others to consistently achieve excellent results. She is extremely loyal and honest, and, with the best interests of her clients' businesses at heart, is not afraid to challenge the status quo and ask the hard questions about a business to keep it on track. Irene is a proficient multi-tasker who works well under pressure, and who possesses a good eye for detail, without losing sight of the big picture. She is consistently able to adapt, improve and change according to the needs of her clients' businesses.
Specialist in Bookkeeping services
Weekly, monthly, quarterly and annual accounts
Reporting the earnings of a business by stating all relevant income and all expenses that have been incurred to generate that income.
Reporting all ATO lodgements to keep you ATO compliant.
Such obligations include the need to complete an IAS or BAS, which can be done monthly, quarterly or annually.
EOFY Processes including finalisation of STP
End of financial year processes including reconciliation of accounts and inputting Tax Agent's adjustments
Payroll Services inc PAYG Withholdings, and STP setup
Ensure your staff are paid the correct rates and paid according to the correct hours worked.
End of Payroll year process including STP
Ensuring all your payroll accounts balance and any discrepancies are corrected, prior to lodgement with the ATO.
Management reporting, consolidations and analysis
Key information about the financial state of your business in language you can understand.
Set up and maintenance of accounting systems
Including Inventory & Payroll and keeping all reconciliations up to date.
Software Training
Training and support in all Accounting Software products (MYOB, Reckon, Intuit and Xero) and associated app/addon training.
Bank Reconciliation
Maintain all bank accounts, bank feed setup and keep them reconciled.
Cost analysis and controls
Generating profit and loss reports as well as balance sheet to be informed at all times.
Data input manual or automated processes
Making sure all information is entered and bank reconciliations are up to date.
Debt Management
Making sure receivable accounts are monitored and collected on time.
Cash Flow Management
Monitoring income and expenditure to establish your immediate cash flow.
Budgets
Setting up budgets to help you run your business.
Skills
Certified Practising Accountant
Bachelor of Accounting
Associate Diploma Business (Accounting)
Member of the Association of Accounting Technicians Australia
MYOB Professional Partner
Reckon Professional Partner
XERO Partner & Certified Advisor
Quick Books Online Certified Pro Advisor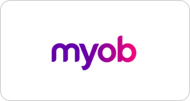 Trusted by Businesses across Australia
Irene dug in and not only provided us a much more accurate picture of our financial results, but she also gave us operational recommendations to help us achieve much greater growth potential. She takes her role and responsibility very seriously and works great with our team. We wonder how we ever got along without her!
Steve Newman
Founder and CEO at Rock.com
Serving clients in North Wollongong and surrounding areas
2500 Wollongong
2519 Fairy Meadow
2518 Corrimal
2515 Thirroul
2508 Helensburgh
2517 Woonona
2516 Bulli
Contact us for a free 1 hour initial consultation
Book an appointment using our online system or call us.