Your local First Class Accounts bookkeeping expert.

Committed to honesty and professional excellence so you can trust your books are kept in the right order.

Sleep easier at night knowing your staff and suppliers are paid right and your cashflow is handled.

We lift the burden of bookkeeping with expert advice at every turn so you never feel alone.

We have the latest training in Australia's MYOB and Xero software so you receive the most accurate bookkeeping.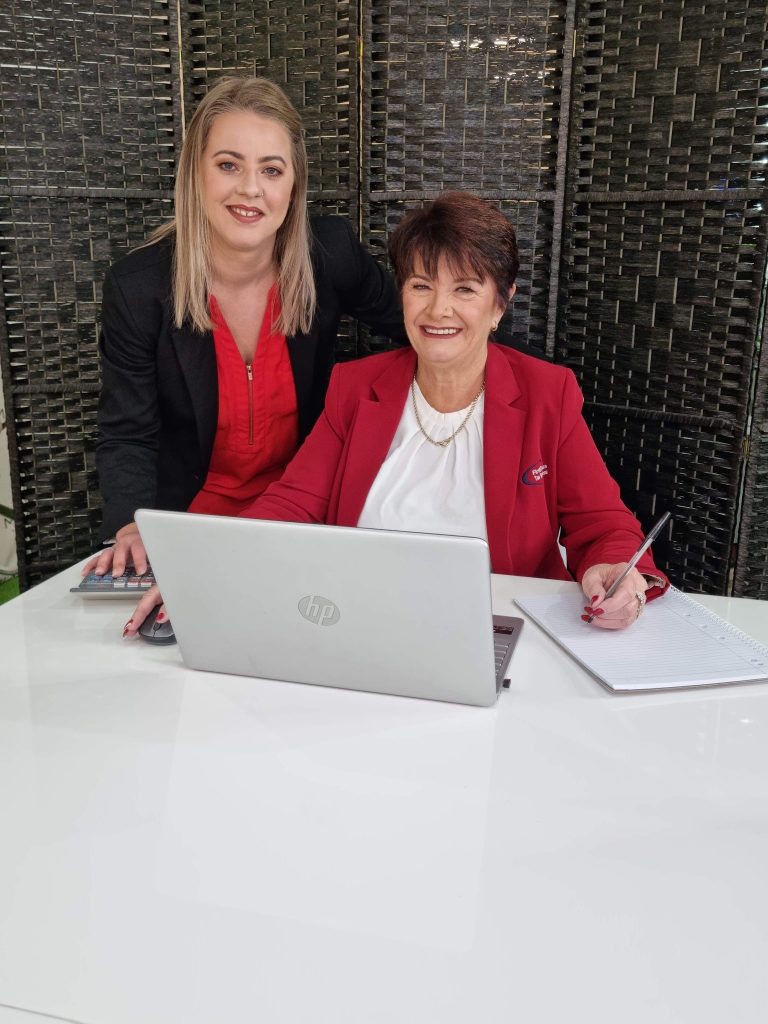 Robyn Graham & Nikki Dempster – Fraser Coast
Interest Areas: Accounting Setup, Bookkeeping, BAS & GST, Payroll, Software Training, Income Tax
Languages: English
First Class Accounts Fraser Coast is a full service bookkeeping, income tax and accounting corporation serving a wide range of industry types. Our services are ideal for organisations who do not have the time or background to handle accounting functions.
First Class Accounts Fraser Coast is committed to building long term relationships with clients through well organised and trustworthy bookkeeping. Accuracy, quality and efficiency are priorities in our work and we aim to provide great financial management solutions to every client on time, every time!
Our services are as flexible as possible to maximise the benefits for our clients. We will visit your business and set a course of action customised to your situation. From there, our services can be delivered on or off- site and at intervals that are consistent to your needs and preference.
First Class Accounts Fraser Coast strives to build a solid rapport with our entire client base, yet still maintain an astute attention to detail and a determination to benefit our clients, we are responsible for helping our clients with all of their bookkeeping needs, and they are our priority.
Specialist in Bookkeeping services
Weekly, monthly, quarterly and annual accounts
Reporting the earnings of a business by stating all relevant income and all expenses that have been incurred to generate that income.
Reporting all ATO lodgements to keep you ATO compliant.
Such obligations include the need to complete an IAS or BAS, which can be done monthly, quarterly or annually.
EOFY Processes including finalisation of STP
End of financial year processes including reconciliation of accounts and inputting Tax Agent's adjustments.
Payroll Services inc PAYG Withholdings, and STP setup
Ensure your staff are paid the correct rates and paid according to the correct hours worked.
End of Payroll year process including STP
Ensuring all your payroll accounts balance and any discrepancies are corrected, prior to lodgement with the ATO.
Management reporting, consolidations and analysis
Key information about the financial state of your business in language you can understand.
Set up and maintenance of accounting systems
Including Inventory & Payroll and keeping all reconciliations up to date.
Software Training
Training and support in all Accounting Software products (MYOB, Reckon, Intuit and Xero) and associated app/addon training.
Bank Reconciliation
Maintain all bank accounts, bank feed setup and keep them reconciled.
Cost analysis and controls
Generating profit and loss reports as well as balance sheet to be informed at all times.
Data input manual or automated processes
Making sure all information is entered and bank reconciliations are up to date.
Debt Management
Making sure receivable accounts are monitored and collected on time.
Cash Flow Management
Monitoring income and expenditure to establish your immediate cash flow.
Budgets
Setting up budgets to help you run your business.
Income Tax
We also handle all your income tax needs for individuals, trusts and company returns and financials.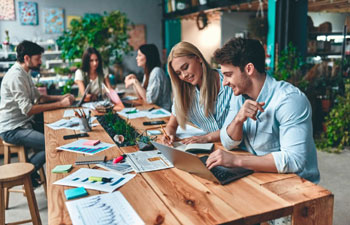 Skills
Registered TAX Agents
Registered BAS Agents
Reckon Accredited Partner
Reckon One Certified
MYOB Certified Consultant
Xero Certified Advisor
QuickBooks Online Proadvisor
Leap Certified
ServiceM8 Partner
Cert IV in Financial Services
Cert IV in TAA
JP (Qual)
Tax Agent Course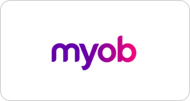 Trusted by Businesses across Australia
Life Savers! Honestly I am so happy to be working with you … I think you are amazing! Thank you for all of your work so far and I look forward to a long and successful relationship! I first met with Robyn and the team at First Class Accounts Fraser Coast 3 months after opening The Front Room. The Front Room had taken off and the paperwork was piling up and personally I was at the point of meltdown due to the stresses of running my first business. Robyn and the team put this at ease and after our first meeting I knew I was in the right place. If it wasn't for the advice and the work that Robyn and the team does for The Front Room, it would not be the successfully growing business it is today. I look forward to a long and successful relationship and will continue to recommend Robyn and First Class Accounts Fraser Coast to anyone seeking financial advice or help for their business.
Matthew Suckling
@TheFrontRoom
Robyn and the crew at First Class Accounts & Tax Fraser Coast have been an important factor in saving our business from the brink of financial disaster. With never-ending patience and guidance they have helped us navigate our way through the confusion and chaos we found ourselves in after another accounting firm had let us down very, very badly. It's a good feeling to know that your accountant "actually cares" about you and your business.
MSES (Australia)Pty Ltd – Matt Smith Electrical Solutions
Owner

I started with Robyn at Fraser Coast First Class Accounts in 2015 and highly recommend both Robyn and Nikki. Running two fast paced businesses whilst trying to juggle the accounts and taxation requirements left me being unable to focus on other important aspects of my businesses. With Robyn taking over the accounts and tax side, I now have more freedom to focus on these things. Robyn is always accommodating and responds to any questions that I have. I would highly recommend both Robyn and Nikki from Fraser Coast First Class Accounts to anyone who needs help managing the accounts and tax side of their business.
Sharon Logan
Director – Andersens Carpets Maryborough and Gympie

Hello , Robyn Graham of First Class Tax Services, has been the Guru Angel who has been looking after our book keeping for quite a number of years ,we are the Cara Motel in Maryborough. We are an older couple who find all the changing rules and regulations of book keeping , Tax, wages and super very confusing and hard to keep on top of, Robyn takes the confusion and ,hard work out of that side of running the motel Her extensive knowledge and professionalism is invaluable to us. We highly recommend Robyn and the team at First Class Tax Services.
Rita & Imre
Owners – Cara Motel
Robyn, Nikki and the team at First Class Accounts have been providing James Hilty Lawyers with accounting services and advice over many years now. First Class Accounts Fraser Coast are indeed a first class act.
Brad James
Principal – James Hilty Lawyers
Serving clients in Fraser Coast and surrounding areas
4655 Urangan
4650 Maryborough
4660 Childers
4580 Tin Can Bay
4659 Burrum Heads
4625 Gayndah
4581 Rainbow Beach
4621 Biggenden
4662 Torbanlea
4620 Brooweena
Contact us for a free 1 hour initial consultation
Book an appointment using our online system or call us.