Your local First Class Accounts bookkeeping expert.

We lift the burden of bookkeeping with expert advice at every turn so you never feel alone.

Our bookkeepers save you money by minimising accountant fees and government fines with better money management.

Trusted local professionals backed by support from Australia's largest bookkeeping business.

Investing in our senior and experienced bookkeepers means we get your books right so you don't have to worry anymore.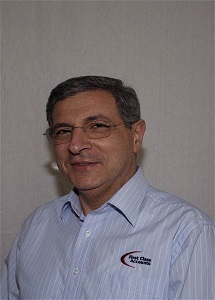 Hilmi Dabbagh – Frenchs Forest
Interest Areas: Accounting Setup, Bookkeeping, BAS & GST, Payroll, Software Training
Languages: English
Hilmi's academic knowledge has been enhanced by a wealth of experience in private, public and international organizations both in Australia and overseas.
In an early stage of his life, Hilmi had his own small businesses himself, including a consultancy business and property investment ventures.
Within the scope of Hilmis previous career positions, he had to understand in detail all industries in the economy which gave him a wide perspective on the peculiarities of each industry.
Hilmi has also worked in quality assurance and control management position in the biggest marketing company in Asia-Pacific.
If your business is not big enough to hire a full time financial controller, Hilmi would be the person you need to have an accounting system that gives you accurate information about your business performance and how to move it forward.
Hilmi is a strong believer in a positive attitude, as a pre-requisite for the success of any business and practices this belief himself. It wont take you long to feel that whatever problem you have, you will find Hilmi a good person to talk to.
Specialist in Bookkeeping services
Weekly, monthly, quarterly and annual accounts
Reporting the earnings of a business by stating all relevant income and all expenses that have been incurred to generate that income.
Reporting all ATO lodgements to keep you ATO compliant.
Such obligations include the need to complete an IAS or BAS, which can be done monthly, quarterly or annually.
EOFY Processes including finalisation of STP
End of financial year processes including reconciliation of accounts and inputting Tax Agent's adjustments.
Payroll Services inc PAYG Withholdings, and STP setup
Ensure your staff are paid the correct rates and paid according to the correct hours worked.
End of Payroll year process including STP
Ensuring all your payroll accounts balance and any discrepancies are corrected, prior to lodgement with the ATO.
Management reporting, consolidations and analysis
Key information about the financial state of your business in language you can understand.
Set up and maintenance of accounting systems
Including Inventory & Payroll and keeping all reconciliations up to date.
Software Training
Training and support in all Accounting Software products (MYOB, Reckon, Intuit and Xero) and associated app/addon training.
Bank Reconciliation
Maintain all bank accounts, bank feed setup and keep them reconciled.
Cost analysis and controls
Generating profit and loss reports as well as balance sheet to be informed at all times.
Data input manual or automated processes
Making sure all information is entered and bank reconciliations are up to date.
Debt Management
Making sure receivable accounts are monitored and collected on time.
Cash Flow Management
Monitoring income and expenditure to establish your immediate cash flow.
Budgets
Setting up budgets to help you run your business.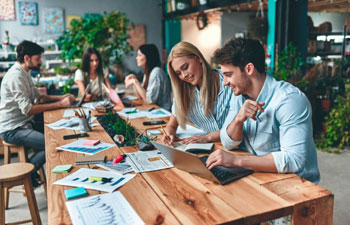 Skills
Hilmi Holds a Masters in Business Administration which gives him a very strong theoretical business background.
Budgeting, performance against budgets and cashflow statements.
Analyse management reports.
Sort out complex inventory & payroll issues.
High organisational skills- can provide advice on digital or hard copy filing systems.
And above all Hilmi cares!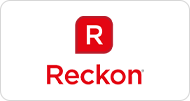 Trusted by Businesses across Australia
Hilmi is a very warm person with an excellent knowledge of accounting procedures. He is a man of high integrity and very reliable. He helped us out for several.months whilst a staff member was on maternity leave. We were very pleased with the work he did. David Sullivan. Executive Officer.
David Sullivan – CEO
Coliac Australia
It is a pleasure to work with someone that has both accounting and business knowledge, and also has their clients well-being at heart. The accounting and business advice that you provide to your clients is great, and having talked with those who we share working with, I know for a fact that they appreciate that your role is far more than bookkeeping, in a way that helps them run their business much more successfully. From an accounting perspective the accounting records that you provide to our office are well prepared and presented and make our role much easier. I look forward to continuing working with you in the future.
James Finlay
TT Australia, Accountants & Business Advisors
Hilmi, we are most appreciative of three aspects of your contribution: a) your knowledge of MYOB, b) your accounting and bookkeeping skills, and c) your dedication and application in sorting out a mess and doing it in a compressed timeframe.
John Amore
The Painted Image Pty Ltd
Serving clients in Frenchs Forest and surrounding areas
2100 Brookvale
2093 Balgowlah
2082 Seaforth
2086 Frenchs Forest
2085 Belrose
2100 Beacon Hill
2087 Forestville
2084 Terrey Hills
Contact us for a free 1 hour initial consultation
Book an appointment using our online system or call us.