Your local First Class Accounts bookkeeping expert.

We lift the burden of bookkeeping with expert advice at every turn so you never feel alone.

Protect your business from fines, charges or even ATO action with Australia's trusted and experienced bookkeepers.

We're here for every question whenever you need so you can quickly get on with business without delay.

We have the latest training in Australia's MYOB and Xero software so you receive the most accurate bookkeeping.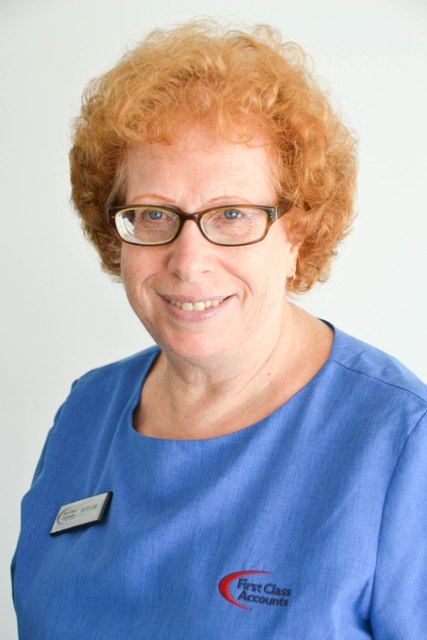 Miriam Feldheim – Malvern
Interest Areas: Accounting Setup, Bookkeeping, BAS & GST, Payroll, Software Training
Languages: English
Miriam joined First Class Accounts with extensive experience in small business. She understands the demands of running a business. Giving Miriam your books will free your time to attend to your business so it can thrive. With her attention to detail you will have peace of mind that the financial side of your business will be properly managed.
The backing of a network of an experienced support team at First Class Accounts means we can provide solutions to meet your needs. We can provide a service weekly, fortnightly, monthly or quarterly. We can work on site, or remotely from our own office.
Do you need help to keep your paperwork in order? Do you need help to prepare your BAS? Do you need someone to make sure your employees are paid on time? If you need help with any aspect of your bookkeeping, we invite you to send a message using the form on the right.
Miriam can then contact you to arrange a free consultation to learn about your business and discuss a service to suit your needs.
Give us your books and we'll give you back your life.
Specialist in Bookkeeping services
Weekly, monthly, quarterly and annual accounts
Reporting the earnings of a business by stating all relevant income and all expenses that have been incurred to generate that income.
Reporting all ATO lodgements to keep you ATO compliant.
Such obligations include the need to complete an IAS or BAS, which can be done monthly, quarterly or annually.
EOFY Processes including finalisation of STP
End of financial year processes including reconciliation of accounts and inputting Tax Agent's adjustments
Payroll Services inc PAYG Withholdings, and STP setup
Ensure your staff are paid the correct rates and paid according to the correct hours worked.
End of Payroll year process including STP
Ensuring all your payroll accounts balance and any discrepancies are corrected, prior to lodgement with the ATO.
Management reporting, consolidations and analysis
Key information about the financial state of your business in language you can understand.
Set up and maintenance of accounting systems
Including Inventory & Payroll and keeping all reconciliations up to date.
Software Training
Training and support in all Accounting Software products (MYOB, Reckon, Intuit and Xero) and associated app/addon training.
Bank Reconciliation
Maintain all bank accounts, bank feed setup and keep them reconciled.
Cost analysis and controls
Generating profit and loss reports as well as balance sheet to be informed at all times.
Data input manual or automated processes
Making sure all information is entered and bank reconciliations are up to date.
Debt Management
Making sure receivable accounts are monitored and collected on time.
Cash Flow Management
Monitoring income and expenditure to establish your immediate cash flow.
Budgets
Setting up budgets to help you run your business.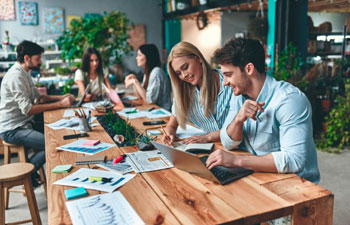 Skills
Certificate IV in Finance (Bookkeeping)
Certified Xero Advisor
MYOB Certified Consultant
Registered BAS Agent number 25518470
Fully registered and authorised to trade as a First Class Accounts professional bookkeeper
Member of the Institute of Certified Bookkeepers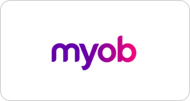 Trusted by Businesses across Australia
I am a proprietor of the financial planning practice. Being a busy practice with focus on client service and delivery of exceptional service, I decided very early on that activities outside of my core profession will be outsourced to other professionals. Bookkeeping was one of the areas I really did not want to deal with myself; however I wanted to make sure that my Business Activity Statements, balance sheets, reconciliation are all done in a timely manner for my accountant to perform his work. Miriam has been looking after my bookkeeping needs for the last nine months, and I cannot be happier. She is very knowledgeable, with strong work ethics, paying attention to details, with work always completed on time and as a bonus, she is a very pleasant lady to deal with. She genuinely cares for your business and I do hope this will become a long-term professional relationship. I am very happy to recommend Miriam to my colleagues and business acquaintances.
Katherine Isbrandt
Asire Financial Planning
I have found Miriam of First Class Accounts to be professional, efficient, punctual and able to assist in solving our accounts problems in a fast and knowledgeable manner. Her attention to detail and her interest in our business, even including follow-up phone and email contacts regarding matters we hadn\'t considered, were a great help and showed her willingness to go the extra step for our business. I would highly recommend Miriam to any organization in need of a reliable and competent accounts/bookkeeping professional.
Vicki Spalding
Accidental Health & Safety
Serving clients in Malvern and surrounding areas
3143 Armadale
3144 Malvern
3145 Caulfield East
3146 Glen Iris
3142 Toorak
Contact us for a free 1 hour initial consultation
Book an appointment using our online system or call us.