Your local First Class Accounts bookkeeping expert.

Committed to honesty and professional excellence so you can trust your books are kept in the right order.

Our bookkeepers save you money by minimising accountant fees and government fines with better money management.

Trusted local professionals backed by support from Australia's largest bookkeeping business.

We specialise in small business and franchisee businesses for whom we offer an expert bookkeeping service.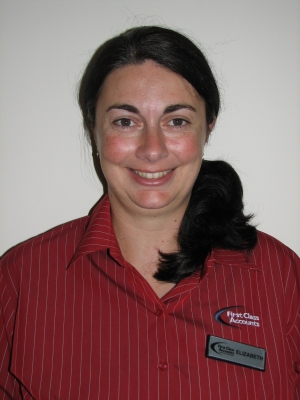 Elizabeth Jeanes & Steven Jeanes – Narre Warren
Interest Areas: Accounting Setup, Bookkeeping, BAS & GST, Payroll, Software Training
Languages: English
At First Class Accounts Narre Warren, we provide award winning bookkeeping and financial services to Narre Warren, surrounding areas, and beyond. With the extensive assets and assistance that Australia's largest bookkeeping franchise can offer, we have the skills and knowledge to help our clients' grow their businesses, work smarter, and regain a positive balance between work and life.
We have over 30 years combined experience providing all facets of bookkeeping, including administration, payroll, management, staff training, award and EBA interpretation, financial reporting and analysis. This extensive experience spans a variety of industries, and we are extremely knowledgeable in the many different financial requirements for all industries.
Our honesty, trustworthiness, excellent communication skills and open, friendly manner have allowed us to foster strong and long-lasting customer relationships. Our clients' are our first priority, and through a flexible and open approach to our business, we are consistently able to meet their needs.
We are very excited by the opportunities that current and emerging technologies are bringing to financial services. We can help choose a software program tailored to your business needs to maximize efficiencies and effectiveness. We find cloud based software, such as Xero Online Accounting Software, enables us to assist clients in real time and offer greater value and service no matter where we are. Whether our clients are interstate, overseas, or just around the corner, technology allows us to always stay in touch.
We are passionate about making a positive difference to our clients' businesses and working as a team to assist and support their business growth. We provide compliant, accurate and timely delivery of services, allowing our clients to concentrate on their business and spend more quality time with their family. We get the job done right the first time and are always available to answer those tricky questions and put our clients' minds at ease. We take great pride in seeing our clients happy, less stressed and more motivated.
For a free, no obligation assessment, contact us to see how we can help you and your business thrive.
Specialist in Bookkeeping services
Weekly, monthly, quarterly and annual accounts
Reporting the earnings of a business by stating all relevant income and all expenses that have been incurred to generate that income.
Reporting all ATO lodgements to keep you ATO compliant.
Such obligations include the need to complete an IAS or BAS, which can be done monthly, quarterly or annually.
EOFY Processes including finalisation of STP
End of financial year processes including reconciliation of accounts and inputting Tax Agent's adjustments.
Payroll Services inc PAYG Withholdings, and STP setup
Ensure your staff are paid the correct rates and paid according to the correct hours worked.
End of Payroll year process including STP
Ensuring all your payroll accounts balance and any discrepancies are corrected, prior to lodgement with the ATO.
Management reporting, consolidations and analysis
Key information about the financial state of your business in language you can understand.
Set up and maintenance of accounting systems
Including Inventory & Payroll and keeping all reconciliations up to date.
Software Training
Training and support in all Accounting Software products (MYOB, Reckon, Intuit and Xero) and associated app/addon training.
Bank Reconciliation
Maintain all bank accounts, bank feed setup and keep them reconciled.
Cost analysis and controls
Generating profit and loss reports as well as balance sheet to be informed at all times.
Data input manual or automated processes
Making sure all information is entered and bank reconciliations are up to date.
Debt Management
Making sure receivable accounts are monitored and collected on time.
Cash Flow Management
Monitoring income and expenditure to establish your immediate cash flow.
Budgets
Setting up budgets to help you run your business.
Business Registrations
Business Name Renewals
Superannuation Guarantee Charge reporting
Payroll Taxes
Stock Control and Inventory
Accounts Payable
Accounts Receivables
Assistance for applications for Government Grants
Workcover Registration and lodgments
Assistance with return to work plans
Software Conversion
Software Integration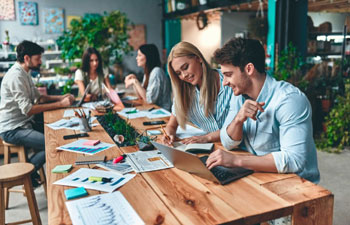 Skills
Elizabeth's Skills
Successfully completed the First Class Accounts Accredited Training
Cert IV in Financial Services (Accounting) (Swinburne University)
Registered BAS Agents (BAS agent number 24614263)
Xero Certified (Silver Partner)
Xero Payroll Specialist Certified
Intuit Certified Pro Advisor
Fully trained in accounting software such as MYOB, Xero, Intuit & Reckon Accounts
Fully registered and authorised to trade as a First Class Accounts professional bookkeeper
Fully registered and authorised to trade as a First Class Capital professional advisor
Steven's Skills
Successfully completed the First Class Accounts Accredited Training
Registered BAS Agents (BAS agent number 24614263)
Xero Certified (Silver Partner)
Xero Payroll Specialist Certified
Intuit Certified Pro Advisor
Fully trained in accounting software such as MYOB, Xero, Intuit & Reckon Accounts
Fully registered and authorised to trade as a First Class Accounts professional bookkeeper
Fully registered and authorised to trade as a First Class Capital professional advisor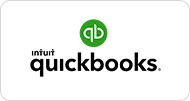 Trusted by Businesses across Australia
Elizabeth is a pleasure to deal with, she is focused on providing a high level of service to our company and, in fact I would consider First Class Accounts Narre Warren as the best bookkeeping service I have ever worked with. I highly recommend Elizabeth and Steve, they are a great duo.
Bonnie
Power Melbourne Resumes
We have been using first class account in Narre Warren since 2012 for the book keeping of 3 of our businesses which include real estate and construction. We have found Elizabeth and Steven to be by far the best book keepers we have dealt with, they have both always been very profession, honest and genuinely care for their clients on a personal level. We would defiantly recommend their services to anyone who's looking for a stress free book keeping service.
AJ and Shabana
Rexhepi Rexcon Homes Rexhepi Real Estate
We are going into our fourth year with First Class Accounts and we would highly recommend Steven and Elizabeth to any of our family and friends. Always prompt with their service and very professional in the way they run their business and assist us with all our bookkeeping needs. Our records have always been up to date and BAS is always done on time. They have always assisted us on a very personal level and they take the time to get to know their customers. Thank you Steven and Elizabeth for your wonderful service and assistance, looking forward to many more years with you and wishing you always a successful business and life.
Shane & Eleni
Golding Berwick Couriers
I would like to Thank Steven and Elizabeth for all there support and understanding in helping us to develop our business and to be there to answer all our questions no matter what size. With Steven and Elizabeth you get value for your money because this family cares about there customers and they help in any way they can.
Jason Robins
Subway Carrum Downs
We have worked with Steven and Elizabeth for a few years now, and will continue to do so ongoing. They are not only very knowledgeable and fast at what they do, but the loveliest people on the planet! They are on top of the latest procedures and have helped us immensely over the years. They always go over and above expectations to do the very best that they can for you and your business. Steven and Elizabeth are honest, reliable and over the years we have known them, we consider them friends and trust them with our business more than we would anyone else. We cannot recommend them highly enough. Kind Regards, Dennis & Paulitta Brands United Group PL
Dennis Duplaix & Paulitta Zito
Brands United Group
Elizabeth and Steven are a great asset to our book keeping and xero accounts. They have helped me endlessly with our business and they are always there to answer and solve my accounting questions. They are the reason I find it easy to understand how to run my payroll and accounts. I would recommend their services to anyone needing professional and reliable accounting needs. They make xero accounting very easy to use and understand.
Heather Kristalyn
Benchmark CFI
Elizabeth and Steven from First Class Accounts saved me when I was overwhelmed with our small business accounting requirements. I cannot thank and recommend them enough for their friendly, helpful service and for making everything seem so much simpler. I appreciate their ongoing support and advice.
Wendy Williams
Proof Integrity Solutions
Thanks guys for such a wonderful service as first class accountant are the best. We couldn't have found anyone better. Thanks guys for your help and this amazing service!Thanks guys for such a wonderful service as first class accountant are the best. We couldn't have found anyone better. Thanks guys for your help and this amazing service!
Abhishek Mahajan
Cupcake Bakery, Fountain Gate
Dear Elizabeth & Steven, We would like to take this opportunity to thank you for all the generous help and support you gave us throughout the past year. We began our business with very limited knowledge and experience, when we were first introduced to you, little did we know, we were about to start a wonderful journey while working with you guys. We wanted to say that Shingle Inn would not be able to reach today's achievement without your amazing work. Each time we visited your home, we are feeling so lucky to know such a lovely family and we benefit greatly from your help every time, while Li might need to come up with some new reasons to stick in your office for hours now.? Thank you again for always being incredibly organised, accurate, and reliable. We admire your amazing work and hope we will always have the opportunity to learn from you. Take care and keep in touch.
Yumi & Li Zhou
Shingle Inn, Fountain Gate
We have been using Steven and Elizabeth's expertise in streamlining our finances and they are always very professional. We can certainly recommend First Class Accounts.
M te Grotenhuis
Dutch Poffertjes
I have been a client with First Class Accounts – Narre Warren since 2011. I recommend them to you based on their high level of professionalism and value for money. They are always prompt in their responses, meticulous in their attention to detail and very personable. They are a great asset to my business.
Mark Warrington
Button Grass Plains
Easily one of the best decisions I have made for my business was engaging with Steven and Elizabeth. I found their promptness and professional service are some of their many key attributes that have always stood out about them. They are both a pleasure to work with and I would confidently recommend them to anyone.
Walid Sawari
AWS Homes
We have been using Steven and Elizabeth for the last four years. It has been the best decision we have made in regards to the day to day accounting needs of the business. They are always available to talk to and help us with any invoicing questions we have. Like the adverts say "Give us your books and we'll give you back your life" couldn't be more accurate.
Darrell Jonas
Freedom 2020
Moving my business accounting to Xero with Elizabeth and Steve at First Class Accounts has truly been one of the best business decisions I ever made. It saves me time and I no longer have book work looming over me every weekend. Both Elizabeth and Steven are incredibly helpful, timely in all matters and I really feel they are genuinely there to answer any questions, whenever they pop up. I continually recommend people to them, because I am delighted with both their knowledge and service.
Rebecca Powne
AWE Cosmeceuticals
I have been using the services of First Class accounts Narre Warren to maintain my business records. In that time I have found Steven & Elizabeth have always gone out of their way to provide great service and beyond. It has allowed me to concentrate in the running of my business, without worrying about all the paperwork we encounter. I certainly appreciate their help and have referred them to many of my business partners, Keep up the good work!
Jim Harbis
(Director) Modern Locksmiths
Serving clients in Narre Warren and surrounding areas
3802 Endeavour Hills
3803 Hallam
3804 Narre Warren East
3805 Narre Warren
3805 Narre Warren South
3806 Berwick
3807 Beaconsfield
3808 Beaconsfield Upper
3809 Officer
3810 Pakenham
3812 Nar Nar Goon
3813 Tynong
3814 Garfield
3815 Bunyip
3816 Longwarry
3976 Hampton Park
3978 Clyde
3177 Doveton
Contact us for a free 1 hour initial consultation
Book an appointment using our online system or call us.