Your local First Class Accounts bookkeeping expert.

Our bookkeepers save you money by minimising accountant fees and government fines with better money management.

We make dealing with us easy so you can worry less and focus on your business.

Professional advice and support tailored for your business.

Prepare for tax time with monthly and annual packages.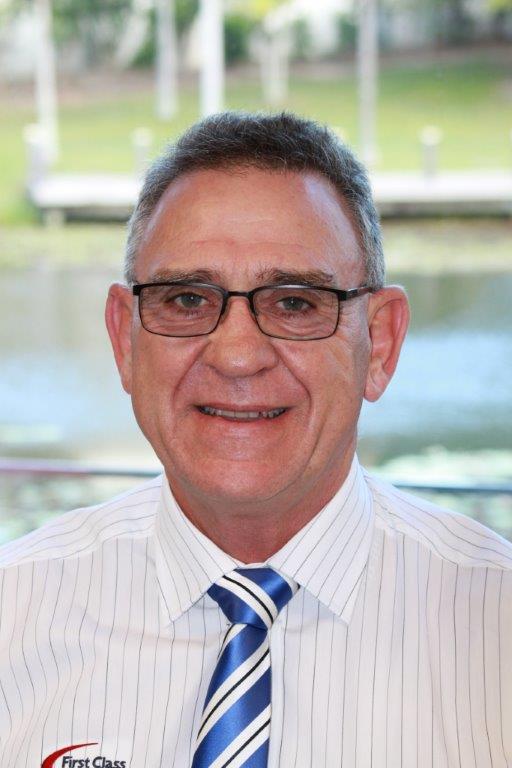 Gary Jones – Norwood
Interest Areas: Accounting Setup, Bookkeeping, BAS & IAS, Payroll, Software Training, Other accounting software conversions to XERO accounting accounting, Third party app integrations with XERO, End of Year procedures, XERO training, Budgeting and forecasting
Languages: English
We can save you time and add value to business by outsourcing your bookkeeping to us, we have a team of 4 fully qualified bookkeepers who are very experienced in all facets of bookkeeping.
Time is a very precious resource, spending time on bookkeeping is a negative revenue producing activity, if you spent that time on growing your business or spending quality time with family and friends, this a good use of your time. Leave the books to us and grow.
First Class Accounts Norwood is a full service bookkeeping solution, serving a wide range of industry types. Our services are ideal for organisations who do not have the time or background to handle accounting functions.
We specialize in XERO and use this platform as there are a many applications that can be used in conjunction with XERO. We use cloud applications to streamline our workflows, and we can recommend to our clients the correct applications that will assist in their administration processes for their bookkeeping package.
I have previously been involved in small business ownership and in operations management in the retail sector. From my experience I know that every business owner's concern is for the sales and profitability of their business, we can assist by looking after the bookkeeping functions for you.
We are committed to building long term relationships with clients through well organised and trustworthy bookkeeping. We will visit your business and assess your situation and customise a plan to help you run your business. From there, our services can be delivered on or off- site and at intervals that are consistent to your needs and preference. We are responsible for helping our clients with all of their bookkeeping needs.
Specialist in Bookkeeping services
Weekly, monthly, quarterly and annual accounts
Reporting the earnings of a business by stating all relevant income and all expenses that have been incurred to generate that income.
Reporting all ATO lodgements to keep you ATO compliant.
Such obligations include the need to complete an IAS or BAS, which can be done monthly, quarterly or annually.
EOFY Processes including finalisation of STP
End of financial year processes including reconciliation of accounts and inputting Tax Agent's adjustments
Payroll Services inc PAYG Withholdings, and STP setup
Ensure your staff are paid the correct rates and paid according to the correct hours worked.
End of Payroll year process including STP
Ensuring all your payroll accounts balance and any discrepancies are corrected, prior to lodgement with the ATO.
Management reporting, consolidations and analysis
Key information about the financial state of your business in language you can understand.
Set up and maintenance of accounting systems
Including Inventory & Payroll and keeping all reconciliations up to date.
Software Training
Training and support in all Accounting Software products (MYOB, Reckon, Intuit and Xero) and associated app/addon training.
Bank Reconciliation
Maintain all bank accounts, bank feed setup and keep them reconciled.
Cost analysis and controls
Generating profit and loss reports as well as balance sheet to be informed at all times.
Data input manual or automated processes
Making sure all information is entered and bank reconciliations are up to date.
Debt Management
Making sure receivable accounts are monitored and collected on time.
Cash Flow Management
Monitoring income and expenditure to establish your immediate cash flow.
Budgets
Setting up budgets to help you run your business.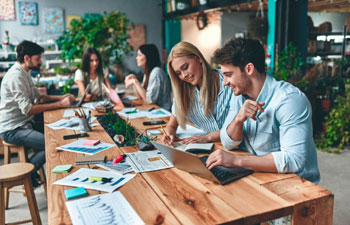 Skills
Registered BAS Agent – 2582123
Successfully completed the First Class Accounts Accredited Training Program incorporating Cert IV in Finance (Bookkeeping)
Successfully completed Cert IV Financial Services (Accounting) TAFE SA
Fully trained in accounting software such as MYOB, Xero, Quickbooks Online & Reckon Accounts
Fully registered and authorised to trade as a First Class Accounts professional bookkeeper
Member of the Institute of Certified Bookkeepers and the Australian Bookkeepers Network
Xero Certified Advisor
Xero Gold Partner
Receipt Bank Silver Partner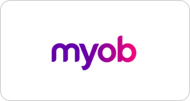 Trusted by Businesses across Australia
A testimonial for Gary Jones of First Class Bookkeeping Services I used Gary's services for my business, Creative Serum. He assisted me in preparing to convert my accounting system from MYOB to XERO. Not only did he complete this all on my behalf, he did it in a very timely manner, handled all of the correspondence with the suppliers and followed up to ensure a smooth transition. He then came out to my house after hours and provided training in the new system in an easy to understand format which allowed me to take over from that moment. I can guarantee that Gary is an excellent bookkeeper and will provide the same service to my customers as he has given me. I couldn't be happier with his professionalism and knowledge in his feild. Thanks again Gary, I look forward to continuing to work with you over the years as my bookkeeping requirements increase with my business growth. Much Appreciated. Cheers, Scott White Managing Director Creative Serum Pty Ltd 0401 741 767 [email protected]
Scott White
Creative Serum Pty Ltd
Recently I was fortunate to meet Gary on a professional development course. I was extremely impressed by his knowledge of small business. I believe that he would be a great asset to any business requiring a bookkeeper. Not only will they be employing a person with an in depth understanding of accounts but someone who has proved their business acumen with their own business. January 20, 2015, Darrelle studied with Gary at First Class Accounts – Norwood
Darrelle Puttock
First Class Accounts- Loganholme Qld
I engaged the services of Gary Jones from First Class Accounts Norwood for my businesses book keeping, Gary has been most helpful and available always. The accounting systems Gary has set me up with have made my business streamlined and paperless which as a result have saved me so much time and money. I wouldn't hesitate to recommend anyone to Gary.
Adam Baines
Detailed Building Inspections
I have found Gary Jones runs First Class Accounts in a professional well organised fashion. He is systematic in his approach to keeping the financial accounts for Partenaire up to date ensuring that any queries we have are dealt with in a timely manner. I feel confident in leaving the technical issues with our bookkeeping in Gary's capable hands.
Roger Bennett
Partenaire
I have been using Gary for quite some time now and since I was lucky enough to have met him through the BNI network, I have nothing but praise for his honesty, reliability and extremely high standards of work. Gary spent many hours getting my books into order at the very beginning to the point where things are very easy to follow and very little needs to be done on my behalf. I would highly recommend Gary to anyone looking for a great bookkeeper.
Paul Thornton
Express Business Group UK
Serving clients in Norwood and surrounding areas
5067 Norwood
5065 Dulwich
5069 St Peters
5068 Kensington
5072 Magill
5066 Burnside
5152 Stirling
5154 Aldgate
5155 Bridgewater
5141 Summertown
5140 Greenhill
5151 Piccadilly
Contact us for a free 1 hour initial consultation
Book an appointment using our online system or call us.