Your local First Class Accounts bookkeeping expert.

Our bookkeepers save you money by minimising accountant fees and government fines with better money management.

Committed to honesty and professional excellence so you can trust your books are kept in the right order.

We're here for every question whenever you need so you can quickly get on with business without delay.

Sleep easier at night knowing your staff and suppliers are paid right and your cashflow is handled.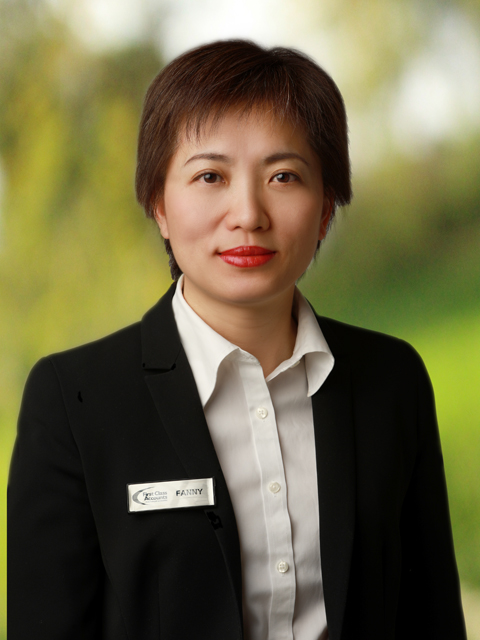 Fanny Xu – Surry Hills
Interest Areas: Accounting Setup, BAS & GST, Payroll, Software Training
Languages: English
Fanny Xu runs First Class Accounts Surry Hills; she specialises in helping her clients prepare their BAS reporting, as well as everyday bookkeeping activities. Fanny has worked in accounting and administration firms, developing the passion and knowledge of bookkeeping over the last three years. With a Master degree in Accounting and an understanding of tax law, Fanny takes small business problems and turns them into profitable solutions.
Fanny works closely with her clients, identifying root causes of their bookkeeping stress and confusion, improving processes and establishing efficient, cost-saving practices. This turns her clients' businesses around, helping them set goals and look to a brighter future of business growth.
Fanny takes the stress out of BAS preparation, helping her clients establish good practices and making sure their business is compliant with ever-changing requirements. As part of the First Class Accounts network, Fanny is kept up-to-date on all current tax and business laws, making sure your business is always on top of its requirements.
Working under the supervision and control of a registered Tax Agent –Registered BAS Agent. First Class Financial Group PTY LTD Tax Agent Number 20874002
Specialist in Bookkeeping services
Weekly, monthly, quarterly and annual accounts
Reporting the earnings of a business by stating all relevant income and all expenses that have been incurred to generate that income.
Reporting all ATO lodgements to keep you ATO compliant.
Such obligations include the need to complete an IAS or BAS, which can be done monthly, quarterly or annually.
EOFY Processes including finalisation of STP
End of financial year processes including reconciliation of accounts and inputting Tax Agent's adjustments.
Payroll Services inc PAYG Withholdings, and STP setup
Ensure your staff are paid the correct rates and paid according to the correct hours worked.
End of Payroll year process including STP
Ensuring all your payroll accounts balance and any discrepancies are corrected, prior to lodgement with the ATO.
Management reporting, consolidations and analysis
Key information about the financial state of your business in language you can understand.
Set up and maintenance of accounting systems
Including Inventory & Payroll and keeping all reconciliations up to date.
Software Training
Training and support in all Accounting Software products (MYOB, Reckon, Intuit and Xero) and associated app/addon training.
Bank Reconciliation
Maintain all bank accounts, bank feed setup and keep them reconciled.
Cost analysis and controls
Generating profit and loss reports as well as balance sheet to be informed at all times.
Data input manual or automated processes
Making sure all information is entered and bank reconciliations are up to date.
Cash Flow Management
Monitoring income and expenditure to establish your immediate cash flow.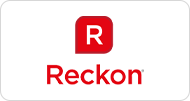 Trusted by Businesses across Australia
Testimonial coming soon
Serving clients in Surry Hills and surrounding areas
2010 Surry Hills
2010 Darlinghurst
2010 Taylor Square
2011 Potts Point
2011 Elizabeth Bay
2011 Kings Cross
2011 Rushcutters Bay
2011 Woolloomooloo
Contact us for a free 1 hour initial consultation
Book an appointment using our online system or call us.