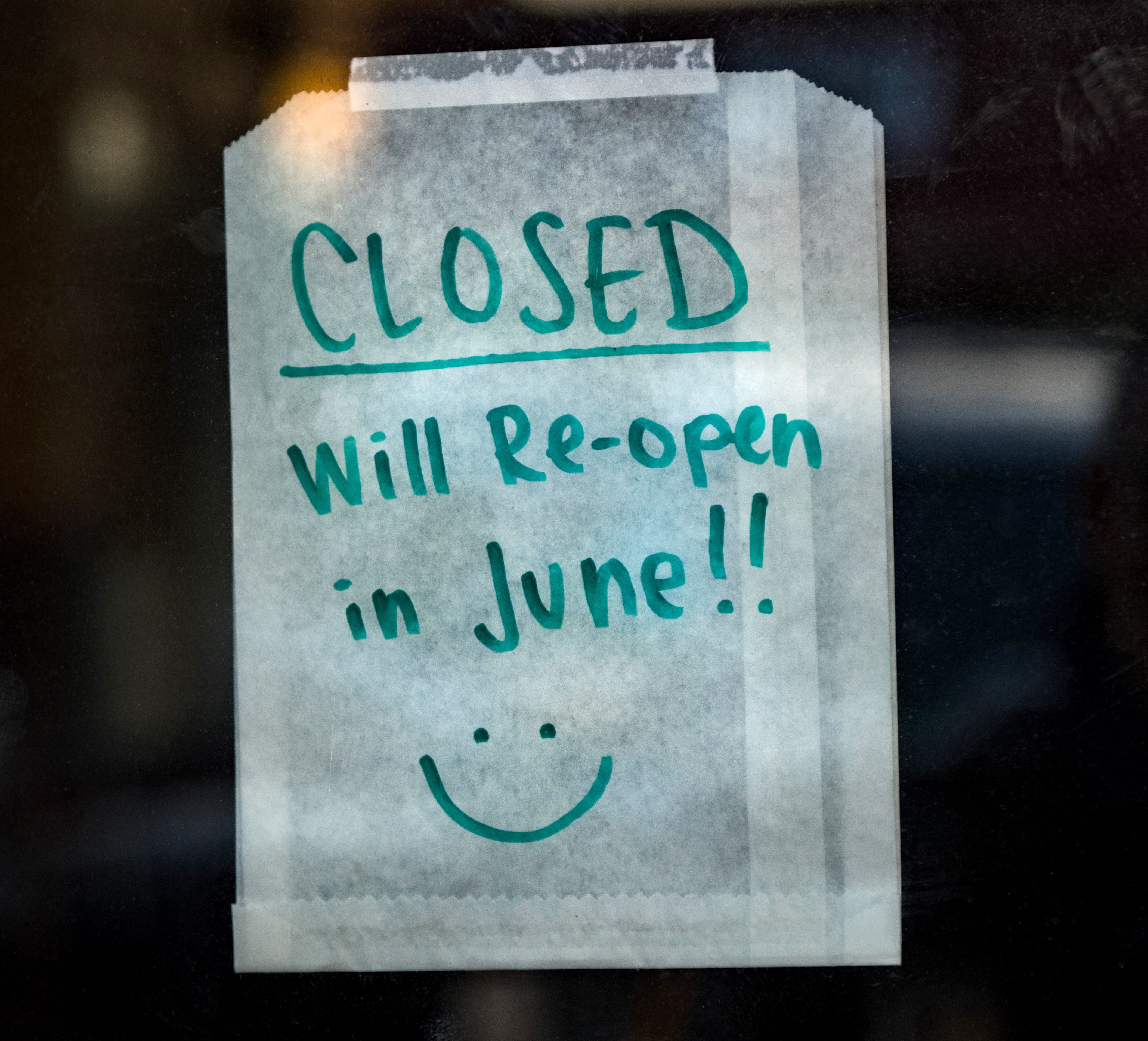 Businesses the world over have been devastated by the global economic shutdown. Everyone from corporate giants to small, family-owned companies have all taken a hit as the world bands together to keep each other safe. In Australia, now that we have flattened the curve, our governments are looking to open the country back up. But some businesses aren't in a position to turn the open sign back over on their doors. So, how do business owners pick themselves back up and look to the (uncertain) future? Spoiler alert: they don't do it alone.
1.Get Help
The first thing you need to know about your business future is that you shouldn't go it alone. It's imperative to remember that we are in uncharted territory. There is no modern precedent for this level of economic disruption. Governments around the world are trying to implement recovery plans without any roadmaps to guide their decisions. Which means there will be much change, new systems and new laws that your business will need to follow.
If you are already dealing with the emotional and financial devastation of shutting your doors, or if you are running on empty after 'pivoting' your business model to make ends meet, you can't be expected to know and understand how to implement all the new resources and requirements on your own.
Depending on the level of devastation your business encountered, you might need help with creating a detailed relaunch roadmap, or you might just need help with a simple cash flow projection. But there is no denying everything from production, supply chain, marketing and sales requirements has shifted, so you will need to re-imagine your business in this new world.
So turn to your trusted business advisors for help – that is what they are there for. Our bookkeepers are at the forefront of government updates. They have been working together, figuring out the best way to help a variety of different clients across different industries deal with the crisis. And our bookkeepers have focussed on how to move their clients forward in an uncertain economic climate. Sharing knowledge and learning from each other is a key factor in our business – which benefits our bookkeepers' clients.
You can't do it all, and you shouldn't feel alone. Business advice and support is essential. Make sure you trust and feel a connection with your advisors, so you trust their information and feel comfortable asking tricky questions.
2. Take time to reflect, then plan, plan, plan.
With the chance to slow down and pause the noise of our busy lives, we can take the time to reevaluate our needs and reevaluate what we want our working lives to look like. So before you try and fit your old business back into the strange new world we are facing, or before you try and make it adapt to new legal requirements, take a step back, and reflect on what was and wasn't working for your business.
Asking yourself some big questions like what do you want your business to be, what's been missing, what was overwhelming. Whether you've made a huge realisation about your business model or recognised a failure in your operational process, take responsibility and use your experiences to make positive changes.
Understanding what your business means to you, and what you want it to be, helps with agility and allows you to partake in the ultimate corona buzzword – pivot. Gaining a strong understanding of your business purpose, strategy and priorities means you can make big decisions quickly without fear, and your business increases resilience.
You also need to outline plans for adapting your safety practices that restore trust in not only your customers but your staff as well. Thinking about what will happen to your business if you get sick should also be high on your planning agenda.
3. Make sure you're going in with the right attitude
Now is also a great time to make sure you're coming back into your business with the right attitude. And it's not about maintaining a constant state of positivity. Facing hardships and feeling like you're at rock bottom helps you reevaluate and look at the bigger picture. It enables you to identify what you really want and figure out what is missing from your dream. Use it as the ultimate motivator to guide you out of the uncertainty and into your greatest achievements. You just need to keep going. Trust yourself, ask for help where you need it, and just keep trying. A positive attitude is a fantastic way to go through life, but don't let a constant need to 'look on the bright side' cloud your judgement or hide negative aspects of your business that you need to change. Success is due more to resilience than maintaining unrealistic (and potentially toxic) levels of positivity. Acknowledge that you've built your business before, then show perseverance to reclaim your success. 
So to face whatever else 2020 has to throw at us, you need to surround yourself with smart people who are experts in their fields. You need to make honest assessments of where your business needed improving and take action to strengthen your brand and your processes. You need to commit to your dream and keep showing up every day. Covid-19 has presented society with a situation we have never faced before, and while the future is uncertain, our ability to overcome adversity and create new opportunities will shine through.