After 12 years working overseas in Eastern Europe, Central Asia, Cambodia, and Papua New Guinea in senior economic and accounting roles for the Australian Government, World Bank, and Deloitte, Bruce and Gabi Reid were searching for a sea change. They wanted to settle their son in a good school and work on a professional project together. Seeing a First Class Accounts TV advert made them realise that opening up a bookkeeping franchise was a ticket to their business dreams. They launched in January 2017 so we caught up with them to see how they're travelling.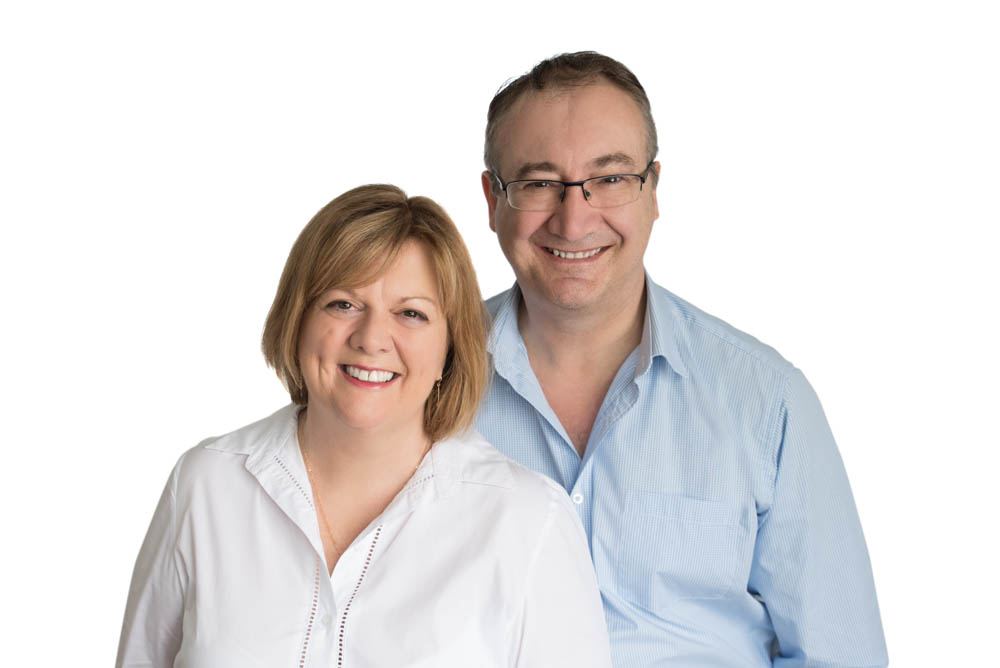 What motivated you to become a First Class Accounts franchisee?
Bruce: When we came home I realised that I didn't want to work for a large consultancy firm anymore. I wanted to work in a much more hands on role helping small businesses be successful. Gabi suggested that we needed to find something that would combine our professional skills and offer our family a better work-life balance. First Class Accounts (FCA) caught our eye because of its fantastic reputation. And on further investigation, we found that the franchise offered flexibility, support, and the ability to craft our own business model. So, we signed up and haven't looked back since.
How valuable was FCA's three-month long 'Kick-Start' training program?
Gabi: I don't come from an accounting background (I'm a communications specialist by trade) so the level of detail around learning the fundamentals of bookkeeping and how to build a thriving franchise business was exactly what I needed. After finishing the course, I felt confident and with Bruce's accounting knowledge to lean on, knew I was ready for the job.
Bruce: For most of my career I've worked on macro-level economics helping post-conflict countries get their finances in order, so I needed to get across the specifics of small business administration. I needed to know how to prepare and lodge a BAS, set up and run a payroll system, file a company tax return, and all the other crucial financial services a good Australian bookkeeper needs to provide. I was incredibly impressed by the depth and breadth of the training, and the ability of the FCA staff to transfer this knowledge to me.
How was the transition from your old life to owning a small business?
Gabi: After living in five countries, dealing with different visa conditions, settling my children in various international schools, and learning the cultures of every place, we were ready to come home! Don't get me wrong, it was a brilliant experience. However, our final stint in PNG was frustrating because the political constraints and level of corruption made doing a good job tough. So, it was lovely to come home and pursue an opportunity that allowed us to have a direct relationship with small businesses and see the positive impact of our work.
What were the early days of your business like?
Bruce: We worked very hard on a business and marketing plan that set out what we wanted to achieve and how we were going to attract the kind of clients we wanted to work with. We were very fortunate to land a dream client quickly and got another couple of clients on board soon after. I guess in the early days we were just keen to get people on the books but we soon realised we wanted less 'fix it' jobs and more strategic, longer term work. Fortunately, we're now in a position where we can choose the types of clients we want to work with, and this is an awesome position to be after only eight months.
What's business like today?
Gabi: It's in great shape. We've got 15 clients on the books and feel like our business is growing in the right way regarding the number, size, and bookkeeping services they require. All of this means we're hitting the financial targets we mapped out in our business plan — and this feels extremely rewarding.
What's the most rewarding part of running your own business?
Gabi: I'm naturally a very social person and my PR background means I find interacting with the clients very rewarding. I love getting to know them and understanding how we can help them achieve their business goals. We treat our client's businesses as if they were our own, so when we find ways to boost their profits, it's very rewarding to share in their success.
Bruce: I really enjoy educating our clients about the technology and tools that can help them find efficiencies and see how their business is performing. Helping them implement these systems and seeing the positive difference it makes to their way of working and results is very motivating.
How supportive has FCA been?
Bruce: Before we signed up to FCA we contacted current franchisees about the company culture and got nothing but good news. In fact, someone we did the training with went one step further and contacted people who left FCA. In every case their departure had nothing to do with them being dissatisfied with the company — this put us at ease and gave us a good feeling. When we did join, the sense of camaraderie and willingness of everyone to share their knowledge and help when we were a bit stuck with something blew us away.
How has being an FCA franchisee impacted your work-life balance?
Gabi: To be honest, we're running hard right now because we're still establishing our business. We're working from home and have set boundaries to ensure we're able to switch off, but it's a work in progress! However, we're confident we'll be able to structure the business in a way that will allow us to enjoy more family and fun time soon. We're certainly excited about what the future looks like.
So, if you find yourself dreaming of being your own boss then get in touch with our National Franchise Recruitment Manager and find out how we can give you the training, support and systems to help make it happen. Tell us where you're at in your own business journey below – we'd love to hear it!