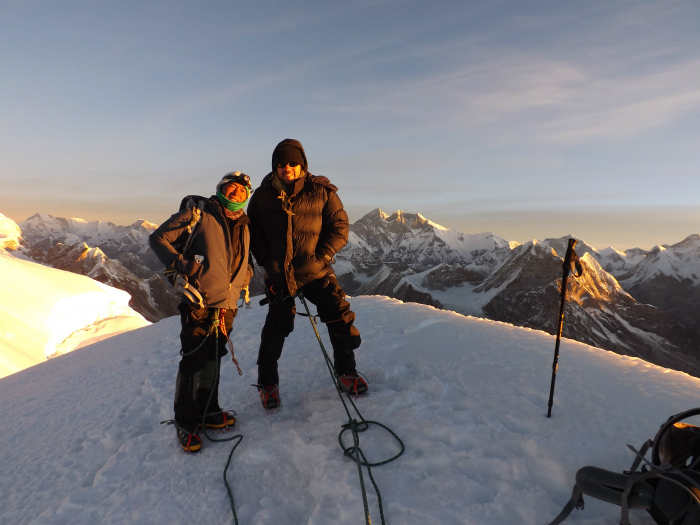 Jeff Phillips isn't your typical bookkeeper. He's trekked some of the world's most famous mountain trails and survived near-death experiences. He believes the same mental stamina that gets him to the top of mountains also helps him get to the bottom of his client's business problems. We caught up with him to see why being at 6000 metres gives him a clear head for numbers.
Before we hit the trail, could you tell us a bit about yourself?
I did an accounting and law degree at the University of New England in Armidale, New South Wales.
After graduating and spending a few years at an accountancy firm and a couple of years in the army as a reservist and full-time soldier, I'd had enough of taking orders from others and started my own bookkeeping business in 2012.
How did you get into trekking?
About ten years ago, I was looking for somewhere to go on holiday and a friend suggested going on a hiking expedition to Kilimanjaro. While it's Africa's highest mountain, it's one that can be climbed by people with a reasonable level of fitness. So, I decided to give it a go in 2006. I climbed it, and then caught the bug for walking up big hills!
What mountains have you conquered?
I've been to Nepal twice (2009 and 2015) to trek Everest Base Camp (5,364m), Gokyo Ri (5,357), Kala Patthar (5,644) and Mera Peak (6,476m). The Himalayan scenery is truly breath-taking. It makes you realise how impressive the people are who make it to the top of the really big mountains. I've hiked the Inca Trail into Machu Picchu in South America, and I've climbed Mount Kinabalu (4,095m) in Borneo.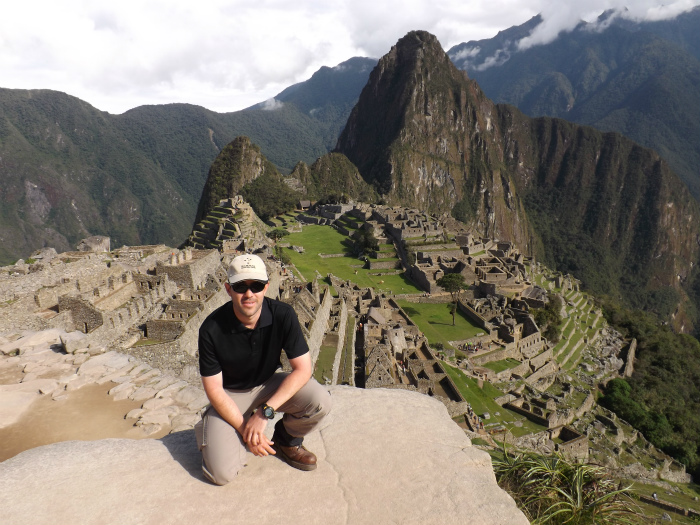 Do you have a favourite mountain?
Mera Peak in Nepal because it's the highest place I've been to on earth and the accent was so special. We wanted to make it to the top by sunrise so got up at 2 am in minus 15 °C conditions. My two guides and I were roped together for our safety and the lead guide set a brisk pace up the glacier. Keeping up was hard but I didn't have enough oxygen to call out and ask him to slow down.
I thought I was going to pass out at one point but I managed to find the strength to keep going. Luckily, we had a brief rest before climbing up a final five-metre sheer ice wall to see the first rays of daybreak over the mountain. The guides were even happier than me to be at the summit because none of their previous treks had made it to the top in time for sunrise. It was a first for all of us.
How has trekking benefitted you as a bookkeeper?
Trekking has taught me mental toughness. The hikes I've done haven't been technically difficult, but when the wind is howling, you're struggling for breath and your limbs feel like lead, you need a winning mentality to keep putting one foot in front of the other. I've learned to silence the voice of self-doubt and just push on to reach my goals. It's the same with work. When I'm daunted by a complex business problem I adopt a similar mindset, go slowly, and take one step at a time to find a solution.
Have you ever been scared while trekking?
Just one time. We were descending from the summit of Mt Kilimanjaro, and a woman in our group collapsed from altitude sickness. We needed to get her below 5000m as quickly as possible otherwise she could possibly die. Our guide and I picked her up and began running her down the mountain. About halfway down, I felt like I was suffocating. I fell to the ground and started gasping for air. Our guide said to me that we needed to keep going and that we could not stop where we were. I don't know where I got the strength, but I stood up and we eventually got her down to safety.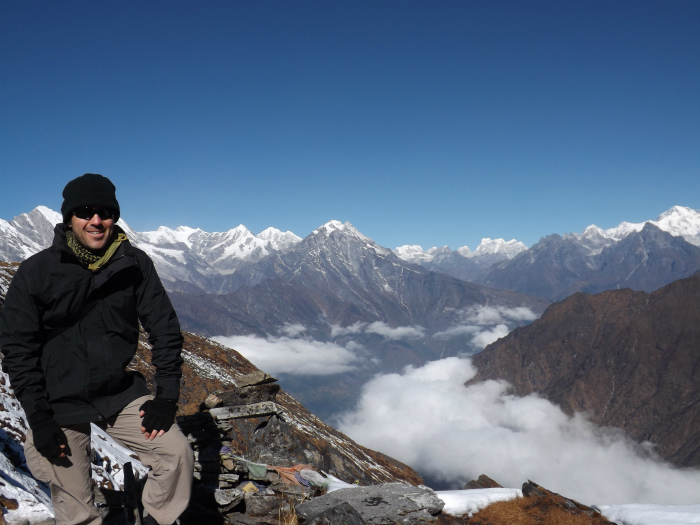 Do you have any other trips on your bucket list?
I tried to climb Mount Fuji last year but it got called off because of a typhoon so that's the next summit in my sights.
How do you manage to find the time to go on these treks?
I spent a lot of time before I leave working to make sure everything is set up for my clients bookkeeping to run smoothly. Cloud accounting has been a game changer for me because if there's internet then I can still work. I did payroll for a client halfway up Mera at a little village with WiFi! While I try not to work when I'm trekking, the ability to log in from anywhere means I'm never too far away if I need to solve an urgent problem.
Do you think it's important for bookkeepers to have outside interests?
Yes! No matter how much you love your job you need to mix it up with hobbies that help you keep a good perspective on life.
Jeff Phillips is a First Class Accounts bookkeeper who prides himself on providing high-quality bookkeeping services that allow his clients to focus on doing what they do best — growing their business.
This feature was originally published on the Xero blog here:https://www.xero.com/blog/2017/10/secret-life-bookkeepers-jeff-philips-mountaineer-head-numbers/