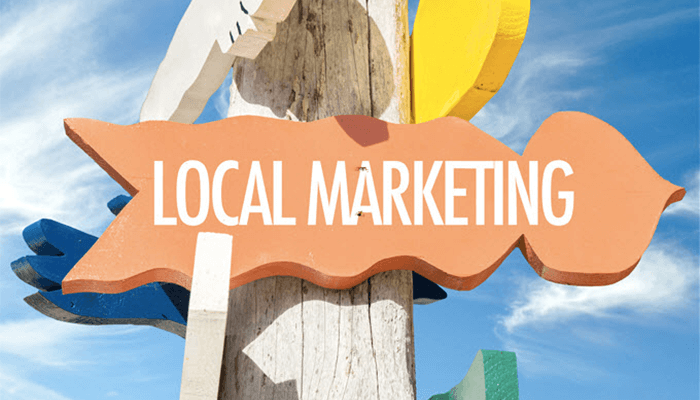 Marketing can be daunting, it's true. Mostly that's because we always think so big, feel like we need to market to everyone, all the time, and don't really know where to start. In fact, it's best to start your marketing small, and in your local area. It's the place you know and love, you know that your products or services are required there, and you know the people.
There are so many fantastic and budget friendly ways to market your business on a local scale. Many marketing opportunities are free, especially those online, which is great for your bank account. Some might require you to spend money to make money, but they are definitely worth the initial outlay.
Here are some suggestions that will help you with your marketing. Use these ideas as a starting point, customise them to fit your business, and have an open mind to different marketing approaches. If you do, you'll be surprised by how effective your marketing strategy can be.
Be direct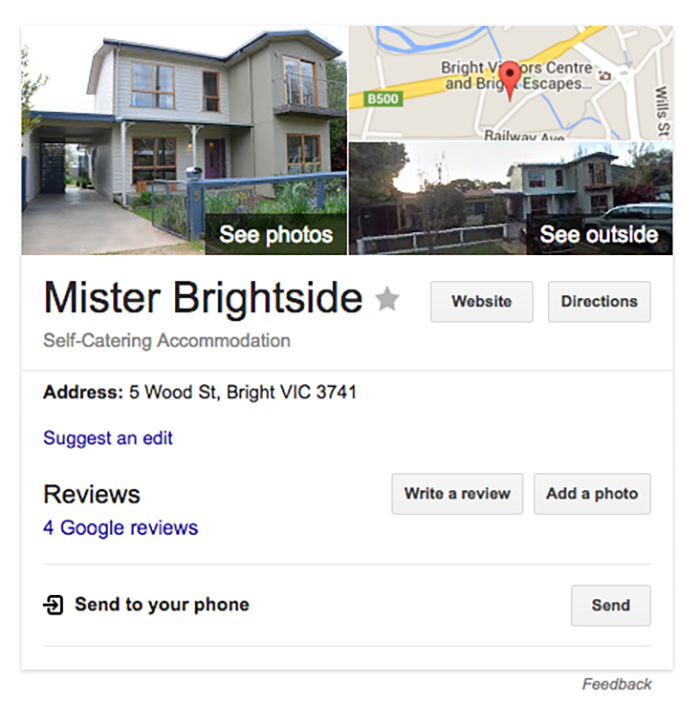 Signing up to local business directories should be one of the very first things you do when you have a business. Google My Business, TrueLocal, and your local council all offer free business directories that you can sign up to. They have the power to make your business more visible to people that are searching online. Google My Business offers the added benefit of making your business searchable by name through Google Maps, making it easier for customers to find you. Once you have your business on Google My Business, you can receive reviews for your service, too.
Keep your ears open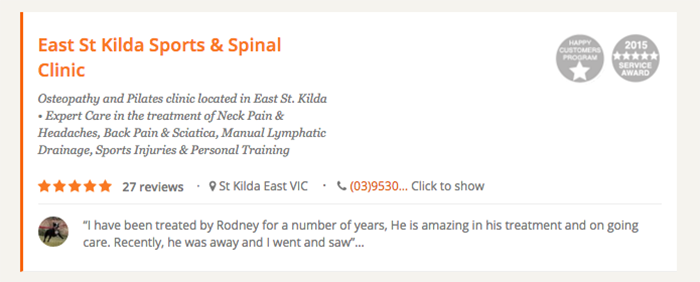 Reviews can be great for business. Positive reviews will encourage other people to use your services, or purchase your products, and good responses to negative reviews will display your professionalism. You should always request reviews, especially if you are just starting out as a business, and you should take them seriously. Business reviews can be accepted through Google, social media, and specialised review applications like Word of Mouth Online (WOMO), TripAdvisor, and Zomato.
This leads into another extremely important field: Online Reputation Management. You should always respond quickly to reviews and comments. Thank people for sharing your content, or posting about you. If you receive any negative reviews, never delete them! Always respond quickly in a polite and positive manner, and try to resolve any issues. By doing this through open channels like review boards and social media, it shows your clientele that you take their opinions and suggestions seriously, and they are more likely to invest emotionally in your business.
Be alert, not alarmed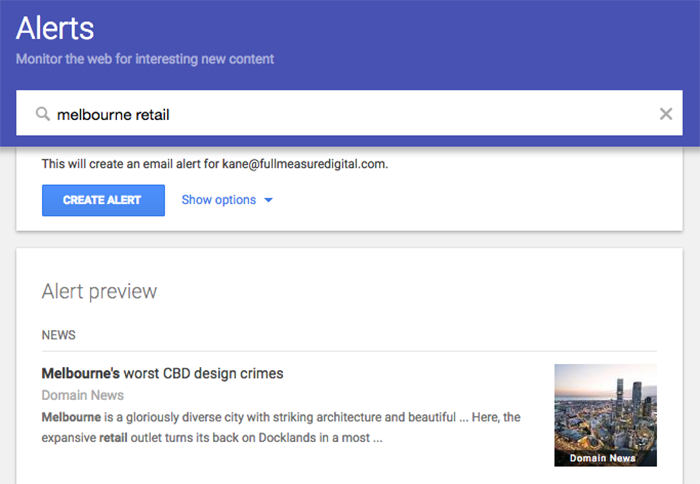 Google Alerts are a great way to monitor online activity that relates to you. Alerts allow you to see when your business name has been used in a piece of online content, so you can respond immediately and stay fresh and up to date with your own content. You can also use alerts to track your suburb, industry, or any other field that affects your business. Consider setting up alert notifications on your phone's social media apps, too, so you can respond to comments as soon as the arrive.
Be social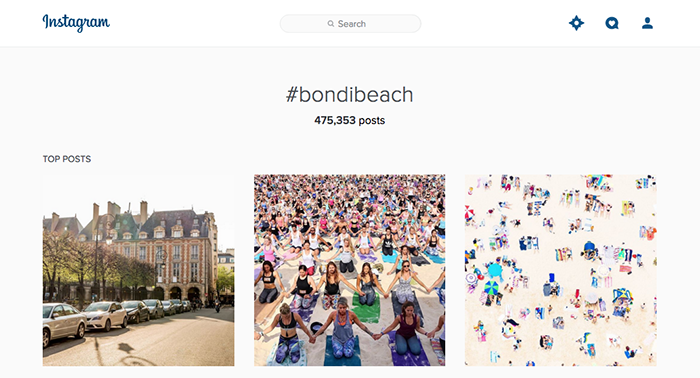 Speaking of social media, you should certainly make the most of it in your marketing plan. For some reason, social media seems to scare people, especially when you suggest that it should be used for serious things, but don't underestimate the power and reach of social media. It has the potential to be one of the bigger channels of free advertising for your business, and if used well, can be extremely successful.
Here are a few tips for effective use of social media for your business:
Create business pages. This is a simple step that will instantly increase the perceived professionalism of your business. No matter how big or small your business, you should have a business page.
You should like and follow other local businesses, and especially ones on, or around, your street. Like and comment on their posts too, to establish personal relationships with your fellow business owners. You can find businesses to follow by typing your suburb name into the search bars on Facebook, Twitter, and Instagram.
You can also find local hashtags on Instagram. Local hashtags are simply the the name of your suburb with a hashtag, like #fremantle or #bondibeach. Like and comment on the pictures you find appealing, and be supportive of other people, events, and businesses in your area.
Have a sign in your shop advertising your social media details. If your business doesn't have a storefront, make sure you have this information on your stationary, business cards, and email signature. Encourage customers to check in by offering prizes or discounts. Have a dedicated hashtag for your store, and tell your customers to use that when posting about you. 
When you shop at another local business, take pictures, write posts, tag them, and basically give them a bit of free social media advertising. If you support your local businesses, they will support you.
Imitation is the sincerest form of flattery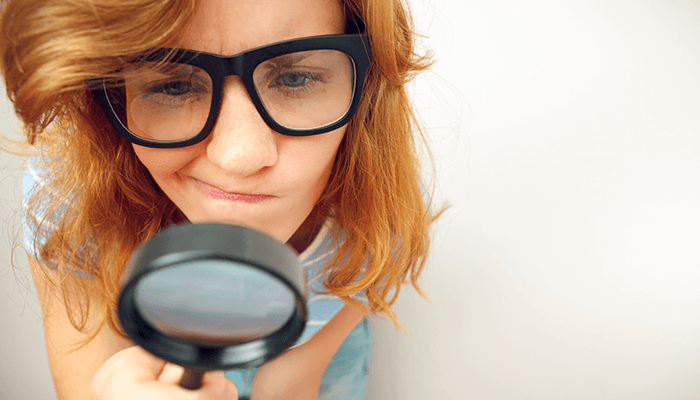 Competitor research is an excellent way to help build your marketing strategy. Try to figure out what your successful competitors are doing well. Whatever is working for them, you should consider doing too. Study their social media content, join the business directories that they are on, and take a look at how they're promoting themselves. Do they have a blog? Are they receiving positive PR from other bloggers? Consider approaching writers that have written about your competitors in the past to pitch a similar fresh story about your business or industry. Do some research on the less successful competitors as well, as they can often give you good examples of what not to do.
Knowledge is power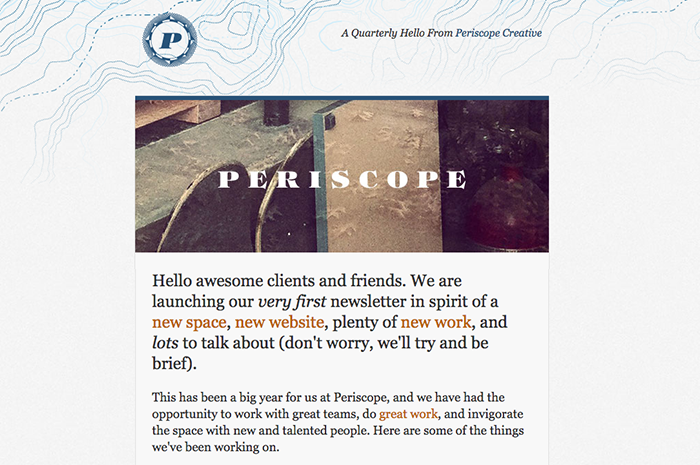 Email newsletters provide a great platform for distributing your expert opinions and information to a dedicated audience. You can keep your current customers involved and informed, while advising new potential customers of your products or services. Mailchimp is a great platform for this. It has a free subscription plan where your first 2000 subscribers/12000 emails a month are free. As a way to get email addresses for your mailout, consider having a signup sheet at your cash register, and offer an incentive, like a competition prize or in-store discount if your customer signs up.
Make a day of it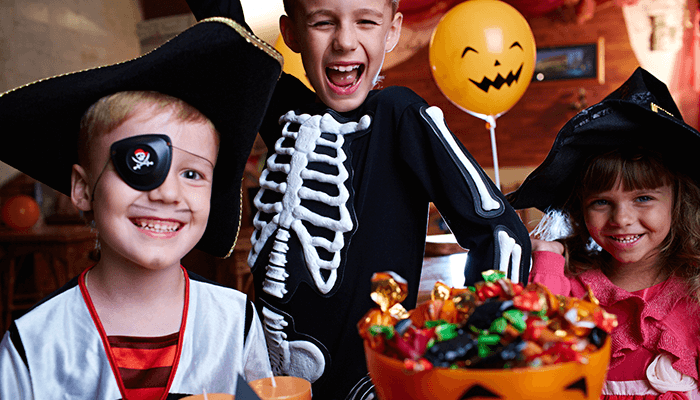 A fun and fantastic idea for your marketing campaign is to do some research on weird holidays like Star Wars Day, Sibling Day, or Talk Like a Pirate Day. You can include these days in your marketing strategies, decorate your store or vehicle according to the appropriate theme, or encourage the whole street or neighbourhood to get involved. The more people that get involved, the more newsworthy it is to be for your local press, too, so think wacky, wonderful and fun! Here's just a small selection of weird holidays that you can celebrate.
Work together, win together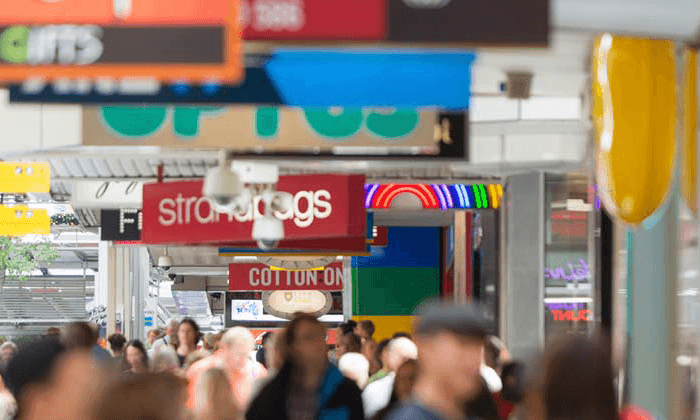 One of the most enjoyable ways to market your business is to do it with other people. If you work with another business in your street, or one that offers complimentary services, then both businesses have the potential to reach twice as many people. Your partner business could offer discounts to people that shop with you, and vice versa.
Another great idea, along a similar theme, is to hold a VIP night. Get together with all of the other businesses in your street and hold a mini street festival on a night that you normally wouldn't open. You could organise entertainment and offer discounts, prizes, and giveaways, to give the whole event a festive air. If it's successful, it'll be something that everyone puts on their social calendar, and you'll get even more people interested the next time you do it.
Give to your community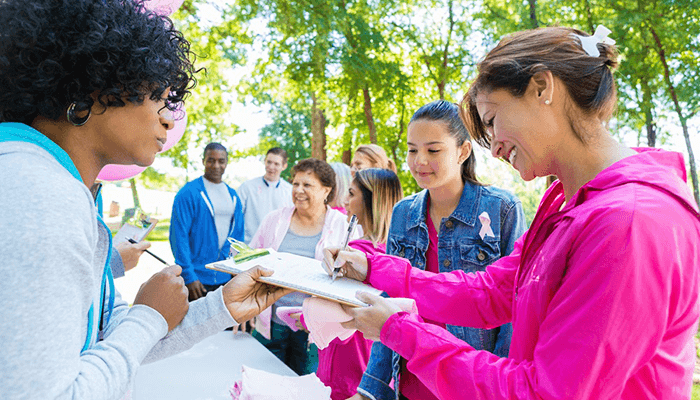 Being philanthropic is the perfect way to get yourself out into your local community, and it doesn't hurt that you're being generous. People will always remember you in a positive light if you sponsor a local sports team, event, or charity. If there's not already something in your local area that you are passionate about, you can always start your own charity, scholarship, or program that gives back to the community. Make sure to research your target demographic, and ensure that they are active in the field that you choose to sponsor or fund.
Keep being social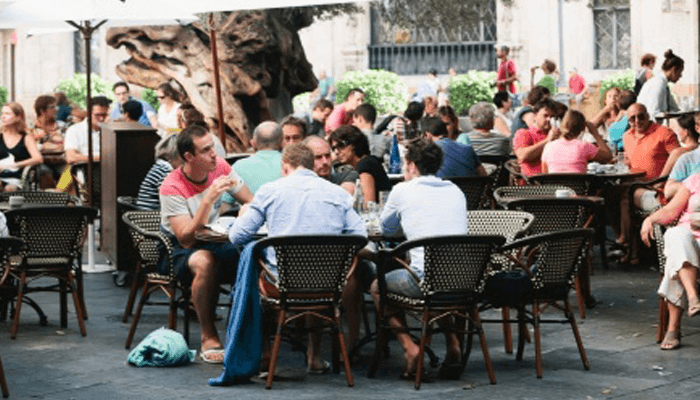 Getting out and socialising is one of the oldest and most effective marketing strategies. Thankfully, there are some great ways to meet other business owners and interested people in your area. You could see if there is a Meetup group for local business people that you can join, and if there's not, you could start one. Also, councils often host local business events, where you can meet other business owners in your area, and discuss issues that are important to you. This may not seem like marketing, but word of mouth is still one of the best ways to advertise. If your local business community likes and supports you, then you're likely to receive a lot more recommendations and endorsements than you would otherwise.
Get involved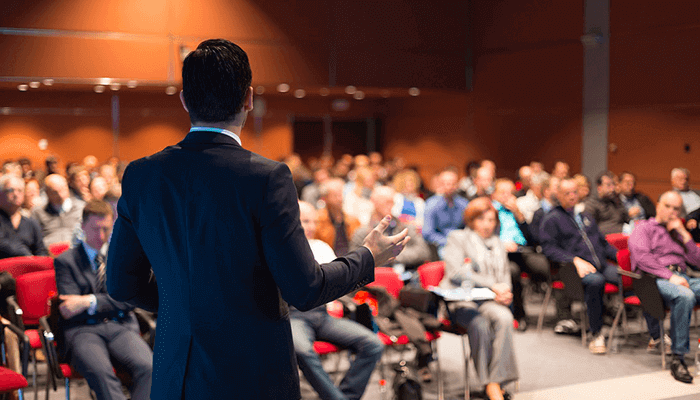 Find out if you can get a list of upcoming local events from your council. If not, compile one yourself, and brainstorm ways in which you can get involved. Most people love to support their local community endeavours if they can, and by integrating yourself into that community, you will be the first on their list when they are thinking about services and products associated with your profession.
Be you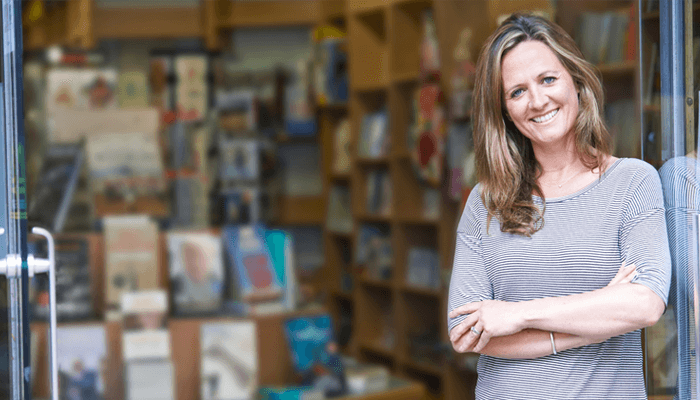 When it comes to your business and marketing, there is one thing that is far more important than anything else… You. There are so many ways that you can boost yourself, your business, and your skills to your local target audience, but when it comes down to it, all it requires is a bit of personal attention, some hard work, and you. If you do that, your marketing efforts are sure to pay off.
What local marketing tactics have worked for you? What do you think of our guide? Do you have other ideas that you can recommend to our readers that will help them with their local marketing? We'd love to hear from you.