Nobody can argue, customer service, particularly for service related industries, is the most important ingredient for success.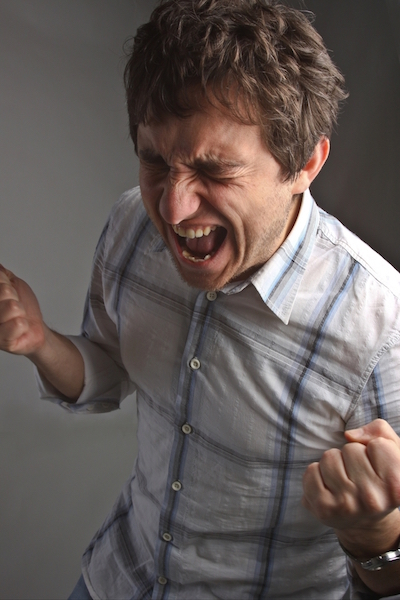 Throughout my career I have always tried to focus on customer service. If I'm asked to do something my aim is to under promise and over deliver. If there are delays I ensure that all stakeholders are kept in the loop. In my opinion, this is one of the most important elements of good customer service. I generally respond to every email, message or voicemail I receive (unsolicited selling excepted), even if it's as simple as confirming I have received the communication.
I could throw in all the old adages such as "the customer is always right" but truth be told the most important element of customer service is common courtesy. Personally, I am happy to pay more for good customer service but more and more I'm finding it harder to find.
Most alarmingly, people are failing the most basic fundamentals… common courtesy!
It has gotten to the point where I expect the worst before even engaging a potential supplier. Over the past few months I have experienced far too many customer service failings and far too few wins. Here are some examples:
The Personal Trainer – I train with a mate once a week and our current PT is going overseas for 12 months. Our hunt to find an alternative trainer started a couple of months back and my first move was to approach a trainer that used to work from a gym I frequented. The message more or less implied that he had the job and all he had to do was specify a date and time. Quite unbelievably he never responded. I find it hard to believe he is that busy that he isn't taking on clients. I find it even harder to believe he wouldn't have the courtesy to reply apologising if he wasn't taking on new clients. Either way, the goodwill he had with me from our previous encounters is now dead.
The Retail Store – My wife and I ordered an expensive fridge from a well reputed department store, we were told the fridge would arrive within 2 weeks. 9 weeks later, with many failed deadlines, we were still fridge less. The sales rep fired excuse after excuse and rarely followed us up as promised. This culminated in an online complaint to head office who finally escalated the issue to the store manager. Within 2 working days we had our fridge and were assured an internal investigation would occur into the conduct of the sales rep. It became apparent that the sales rep had been lying to us throughout the entire process and I can't fathom why or how they went down that path. Fortunately, the store manager was true to their word and negated the poor experience somewhat.
The Telco Guy – Our company recently changed mobile service providers. Before we signed, our reseller was accommodating and prompt with any requests we made. Our package included a new handset for all staff and the phone I was given was not suitable. Long story short, months and months of requests culminated in a final email that suggested our requests be actioned or we would be taking the matter further. Amazingly, there was no reply (a trend which has dominated our dealings since signing up). Through various contacts I managed to get in touch with the State Manager for the provider and my new handset arrived within 3 working days. We have since moved to a different reseller.
The Air Con Man – There is nothing worse than an air conditioner breaking in the lead up to summer. This nightmare became my reality during the long weekend heat wave last month. We were quick to get two separate quotes before deciding to do a completely new install and in turn benefit from a new 5 year warranty. 3 or 4 requests for install dates fell on deaf ears and it took 3 weeks to have a date confirmed. Fortunately the installation was completed without any more hitches.
The Celebrity Agent – I recently launched a charity. Through people I know, I was put in touch with the agent of a local celebrity. Said celebrity is not a particularly big name and would have certainly benefited from the PR the charity would generate. The agent was receptive to communication in the public eye, but once the conversation went private they went AWOL. There were perhaps 10 or more messages that were completely ignored. What's worse is that most of my contact included me pleading for an answer, whether it be positive or negative. It took a provocative comment for them to give me a stock standard excuse that would have saved me a lot of face a few months back!
I find all 5 of the above examples unfathomable. They all go completely against my principles in business and as a purpose. It's at the point where I'm shocked and grateful that somebody even acknowledges my message.
In today's competitive environment how can people afford to fail the most basic of business principles? Do I set my own standards way too high or are common courtesy and customer service both moving towards extinction?