NDIS Plan Management
First Class Account Shellharbour specialises in NDIS Plan Management, let us take the stress and confusion out of your NDIS plan by ensuring all invoices are paid promptly, usually within two to three business days, with a remittance advice sent to your provider upon payment.
Registered BAS Agent
As a registered BAS agent, First Class Accounts Shellharbour, can deal with the ATO on your behalf including lodging approved forms about your liabilities, obligations or entitlements under BAS provisions. We can advise you on GST, Fuel tax, luxury car tax, WET, FBT, PAYG withholdings and instalements.
Software Training & Support
First Class Accounts bookkeepers are highly proficient in major accounting software. With ongoing training on any bookkeeping software updates, we can provide you with training and support on any accounting packages you use whether it be MYOB, Xero, payroll software or small business accounting software.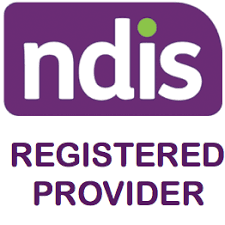 NDIS Plan Management
Prompt payment usually within 2 to 3 business days
Freedom of choice enabling you to choose a provider even if they are not registered with the NDIS
Personalised service, we get to know you and your needs
Remittance advice sent to your provider upon payment of invoice
No cost to you, the fees are covered by the NDIS in addition to your plan
Monthly statements sent to you or upon request
General Bookkeeping Services
Regardless of what structure you operate under whether it be sole trader, partnership, company, or trust we have you covered. At First Class Accounts Shellharbour, we provide bookkeeping services that will free you to focus on the operational side of your business. Our services will help you understand the financial health of your business and will give you peace of mind when making financial decisions.
Monthly Services Include:
Payroll, payment summaries and superannuation
Accounts payable and receivable
Stock control and inventory
Bank reconciliations
GST settings and BAS returns
Weekly, monthly or quarterly accounts management
Cash flow management
Financial reports and analysis
Debt management
Simple Bookkeeping Packages
All packages can be custom built to suit your needs, Payroll packages also available
INDIVIDUAL
Perfect for Sole Traders
$200 per month plus GST
Package includes
Enter and Match 60 customer receipts
Enter and match 15 supplier payments
Unlimited email support
Bank reconciliation
Quarterly Financial Report Preparation
MEDIUM
Small – Medium Business
$300 per month plus GST
Package includes
Enter and match 85 customer receipts
Enter and match 30 supplier payments
Unlimited email and phone support
Bank reconciliation
Quarterly Financial Report Preparation
BAS Preparation & Lodgement
BUSINESS
For companies larger than 7 people
$450 per month plus GST
per month
Enter and match 150 customer receipts
Enter and match 50 supplier payments
unlimited email and phone support
Bank reconciliation
Monthly Financial report preparation
BAS Preparation & Lodgement
Payroll starts from $12 per employee per payslip
Call today for your customised quote 0451 855 430