On Going Bookkeeping
If you are looking for someone to take the day to day transactional bookkeeping off your hands. We can help with that. We can help to keep you up to date on a weekly, fortnightly or monthly basis.
Payroll & BAS
Payroll and BAS can get overwhelming for business owners. Let us take some of that stress off your hands and keep your payroll and BAS under control. Also, take advantage of the BAS Agent extension we have.
Software Training & Support
If doing your own bookkeeping is important to you, but you want to know the ins and outs of the accounting software, we can offer training and ad hoc support.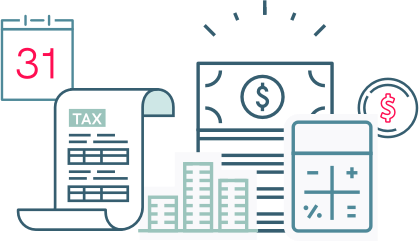 On Going Bookkeeping
If you are using a Cloud Based Software with Bank feeds, we can help with the day to day transactions allocations of your transactions. This includes attaching receipts to the transactions so there is no longe ra need to keep paper receipts.
Other Monthly Services Include:
Payroll, payment summaries and superannuation
Accounts payable and receivable
Bank reconciliations
GST settings and BAS returns
Weekly, monthly or quarterly accounts management
Cash flow management
Financial reports and analysis
Debt management
STP
Software Training and Support
First Class Accounts bookkeepers are highly proficient in major accounting software. With ongoing training on any bookkeeping software updates, we can provide you with training and support on any accounting packages you use whether it be MYOB, Xero, finance software, budget software, payroll software or small business accounting software.
Management Reporting
Eamon is available to provide you with Management Financial Reports. Should you require a Virtual CFO Contact us.
Weekly Bookkeeping Packages
Plans include subscription to Receipt Bank
Say goodbye to your paperwork! Prices are based on clients individual needs. Contact us for a quote
Starter Package
Dext (Receipt Bank)
Bank Allocations Monthly
Weekly Allocations of Bank Matches and Invoices
Enhanced Package
Dext (Receipt Bank)
Bank Allocations Monthly
Weekly Allocations of Bank Matches and Invoices
Quarterly BAS prepared and Lodged
Accounts Payable
Accounts Receivable
Platinum Package
Dext (Receipt Bank)
Bank Allocations Monthly
Weekly Allocations of Bank Matches and Invoices
Quarterly BAS prepared and Lodged
Accounts Payable
Accounts Receivable
Payroll
STP
Superannuation
Contact us for a free 1 hour consultation
Book an appointment by using our online booking system or call us on 0432 014 450