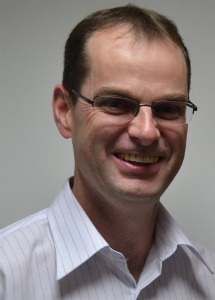 Darren Butterick
First Class Accounts - Glenelg
Being certified in Xero and MYOB software, ensures I provide peace of mind bookkeeping services for business owners.
08 8296 8647
0477 013 840
PO Box 219
Glenelg SA 5045
Darren's Profile on LinkedIn
First Class Accounts - Glenelg is a full service bookkeeping operation serving a wide range of industry types. Our services provide peace of mind to business owners who want to focus on their business and do not have the time or background to handle accounting functions.
Darren can call on many different industry areas to provide a wide background of experience to support all your bookkeeping requirements. For example, building and construction, charitable organisations, consulting, electrical, financial planning, hairdressing, insolvency, marketing, sporting, training and more.
With over twenty years' experience working in areas of finance, budgeting, payroll and human resources, Darren has demonstrated an advanced knowledge and application of financial systems. As a certified Xero and MYOB software Bookkeeper and with the backing of expert support, Darren is well prepared to implement any of your bookkeeping needs.
Our services are as flexible as possible to maximise the benefits for our clients. We will visit your business and set a course of action customised to your situation. From there, our services can be delivered on or off- site and at intervals that are consistent to your needs and preference.
To demonstrate how First Class Accounts Glenelg can help you, we'd like to offer you a complimentary, no obligation appraisal of your current business affairs.
Call today to book your complimentary business appraisal.
Skills
Registered BAS Agent (No: 25363007)
Xero Silver Partner
Business Performance Award - Runnerup 2014 National Conference
Bachelor of Commerce, University of South Australia
Graduate Certificiate in Business Administration, Charles Sturt University
Services
Bank reconciliations
GST settings and BAS returns
Accounts payable and receivable
Weekly, monthly or quarterly accounts management
Financial reports and analysis
Debt management
Cash flow management
Payroll, payment summaries and superannuation
Software training
Taxable Payments Annual Report
ReturnToWorkSA reconciliations and returns
Areas Serviced
5039 Edwardstown
5038 Plympton
5040 Novar Gardens
5044 Somerton Park
5045 Glenelg
5046 Oaklands Park
5041 Westbourne Park
5042 Clovelly Park
5043 Mitchell Park
5047 Sturt
5048 Brighton
5050 Bellevue Heights