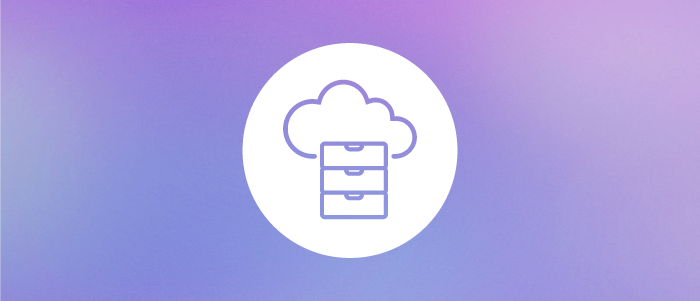 For some small business owners, the concept of cloud accounting is exciting. For others, it can be concerning. Why is it so much better than "traditional" accounting? How much work is it going to take on the small business's end? Will the benefits really outweigh the costs?
Compared to traditional accounting, which is limited by desktop software – i.e., locally stored data, software upgrades, and paper-based processes – cloud accounting can provide a ton of value to small businesses.
Let's take a look at some of the key benefits of cloud accounting for small businesses.
Time savings from automation
When you run a small business, your time is incredibly valuable. As important as administrative activities might be in order to keep your business on its feet, the time you spend on these types of tasks would probably be better spent running your business (i.e., focusing on sales, managing your staff, or pursuing your passion). Business owners are most productive when working on their business as opposed to working in their business and managing back-office tasks such as paying bills, bank reconciliation, and data entry.
One of the key benefits of cloud accounting is that it automates many of these types of administrative tasks. The cloud accounting technology ecosystem expands well beyond general ledger software solutions such as QuickBooks Online and Xero. There are now many cloud accounting apps and add-ons than can help your business gain further efficiencies.
For example, Hubdoc is an application that automates document collection and data entry. It integrates with QuickBooks Online and Xero so that your business's bills, receipts, and invoices can be automatically fetched, coded, and published as transactions to be reconciled.
Automation tools like this help small businesses and their accountants save tons of time as they eliminate the back-and-forth process involved with collecting financial documents, as well as the tediousness of manual data entry (not to mention the potential for human error).
Paper-free processes
There are so many benefits to going paperless. It's environmentally friendly, it can free-up office space (i.e., remove the need for filing cabinets), and it can reduce the costs associated with printing and other paper-based processes.
For small businesses, an often underestimated benefit of adopting cloud accounting is the efficiency that's gained from paper-free processes. Not having to organize receipts or hand-off your bills, bank statements, etc. to your accountant in-person enables huge time savings. Moreover, your business will have increased flexibility because you won't have to physically manage material documents or sign off to approve payments. Cloud accounting tools can help digitize your documents and take care of all of these processes.
Gone are the days of stuffing all your documents into a box and physically handing them off to your accountant – thanks to the cloud, this entire workflow can be accomplished without a single physical paper document.
Real-time financials
Perhaps the greatest small business benefit of cloud accounting is the high-quality data that can be gathered and analyzed to provide valuable business insights.
As an example, small business owners understand that cash flow is king. Having insight into your business's cash flow will help you understand how your business is tracking, which will then help you make informed business decisions. The problem with traditional accounting is that financial statements are provided months after the fact, causing business owners to base their decisions on outdated data.
With cloud accounting, data can be collected in near real-time, which enables up-to-date information regarding a business's cash flow. This up-to-date data will arm business owners with the information they need to make better, faster business decisions.
To summarize, cloud accounting has a number of benefits for small businesses. It can help them improve efficiency, increase flexibility, and make better business decisions. New cloud accounting tools emerge every year – being an early adopter will help your small business continue to gain efficiencies and stay ahead of the curve!
Still unsure if cloud accounting technology is right for your business? Talk to your advisor and get their insights about how cloud accounting can help achieve your business goals!
This feature is a guest post from our friends at Hubdoc and was authored by Victoria Hoffman.

Victoria is the Content Marketing Manager at Hubdoc. She is a graduate of the University of Toronto's Semiotics and Communication Theory program and has 5+ years of experience in digital marketing. Follow her on Twitter – @victoriahoffman.