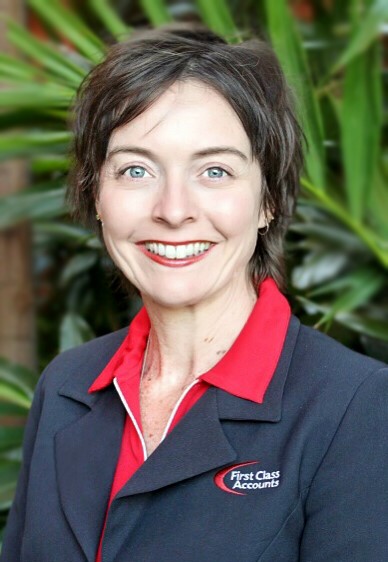 When Irene Latoa made the leap from corporate high flyer to small business owner, finding herself part of a supportive, passionate community was not something she expected to find.
Irene spent most of her working life in the corporate world. As a highly successful CPA at Nespresso, she spent 7 years growing and managing Nespresso's Singapore business. The decision to leave the international corporate world and move back to Australia was an obvious next step. But what to work on next took her a while to decide. After meeting with other franchisees and working with the recruitment team, she made the decision to start First Class Accounts North Wollongong and hasn't looked back since. We sat down with Irene for a chat earlier this month, and here is what we learned about life as a First Class Accounts Franchisee.
Bret Ireland: Irene, you've been awarded the Emerging Franchisee at the 2016 Conference, but what was it that attracted you to become a Franchisee in the first place?
Irene Latoa: I needed something a bit more personal with my work. My background is in the corporate world, where your primary stakeholder is the shareholder. The skills you learn working in such a big market was fantastic, and I loved the work I was doing, but when the time came to move back home and search out my next opportunity, I needed something with more of a personal touch. I wanted to help other people achieve their business dreams and make a difference in their lives. To go to work every day knowing what I'm doing is making a difference, is a great feeling. I'd say to anyone looking at starting a Franchise, make sure wanting to help others is high on your 'why' list. Success is there for the taking if you're genuinely interested in helping people!
BI: What was the hardest bit about deciding to go out on your own?
IL: The actual decision to go out on my own was the easiest one! I was confident in my skills, and just knowing I had the First Class team behind me was SO reassuring. For me, it was a strange experience to be outside the corporate world. I knew it would be hard work, and the rewards would come if I got stuck in and got my hands dirty. I think going into it with that mindset made the transition relatively trouble-free!
BI: What's the biggest 'relief' about being a First Class Accounts Franchisee?
IL: I think it's the support. Knowing that there are answers to my questions at the other end of the phone. When I started out, it was someone there to advise me on everything from marketing plans to technical issues. It's the little things, like recommending what type of computer to use! Seems so simple, but we deal with so many different software programs that you need to run, so making the right decisions with your technical equipment makes a difference. You also get access to all the different software packages, which opens up what type of clients you work with. But I get all my information from one place, I don't need to scour the internet trying to find out the best version to use, I get that advise straight up. Having an already established brand name behind you is paramount too. You still need to market yourself, but it's a lot easier with all the options FCA supply for you!
BI: What does FCA offer that's 'different.'
IL: Oh the community we have, definitely. It's just so lovely to have a group of people behind me – beyond Head Office – the other Franchisees are just so supportive and encouraging. We have several different ways of communicating with each other and knowing that we are always there for each other is just wonderful. That is why I will always be here with First Class Accounts. My business is successful, but the community I am a part of makes it even more worthwhile.
BI: What's next for you and First Class Accounts North Wollongong…?
IL: Well my business is ready for the next step in growth. I'm at a crossroads of being at capacity, but still wanting to help more businesses, so 2017 will probably be a year of growth for me. But it's not a scary or daunting processes as I have my community behind me to help – most of whom have gone through this before me. I'm lucky to have so many knowledgeable people at my fingertips – and we're all about sharing knowledge. It's not competitive, we support one another's successes. The fact that I can pick up the phone or hop online and have so many people there to listen to my questions or offer support is why I'm where I am!
So, whether, like Irene, you're ready to take the next step in your bookkeeping career, or are just looking for a new work/life balance, First Class Accounts provides an exceptional foundation for the growth of your business. What's your story? What made you decide to join us on your business journey? Share your story below, we'd love to hear it!