First Class Financial Group is pleased to announce that two members of our network were winners at the recent Excellence in Franchising Awards QLD/NT.
In a ceremony at the Hilton in Brisbane on Friday 17th July 2015, Parul Mehta of First Class Accounts Sunnybank Hills was announced as the QLD/NT Single Unit Franchisee of the Year (2 staff or less).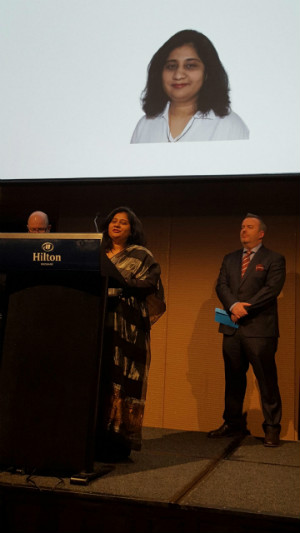 This award is deserved recognition for Parul, who joined First Class Accounts in 2001 and has gone on to build a thriving business that enables Parul achieve her desired lifestyle.
Parul wasn't the only winner for First Class Financial Group with our very own Debbie Stanton the QLD/NT Field Support Manager of the Year. Every business has that personality that epitomises the brand and is the lifeblood of the business. Debbie is that person for FCFG.
A mother hen figure to all franchisees, Debbie has been with FCFG for many years and this is the 2nd time Debbie has won the QLD/NT Field Support Manager of the Year. It is reflects her devotion to FCFG and its franchisees.
Upon being announced as the winner, Debbie commented, "My role is to encourage and provide proactive support to the franchisees in the development of their business. Knowing I have played a small part in their success is reward enough. But as the recipient of the QLD/NT Field Support Manager award, I am very humbled and honoured to be recognised as a leader in the field and in the franchising industry."
First Class Financial Group Executive Chairman, Clive Barrett, was quick to pay tribute to Parul and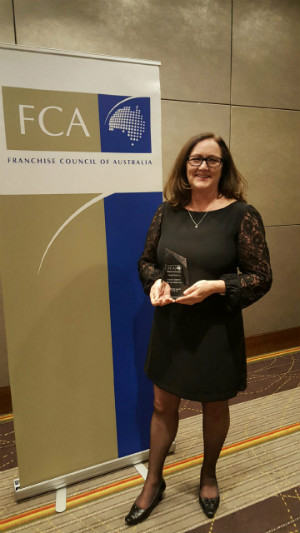 Debbie "We're immensely proud of Debbie and Parul. Both are deserving winners and are testimony to the level of excellence we strive for in the First Class Brand.
Parul has built a highly successful franchise after arriving as a new immigrant in Australia. She is an inspiration to all those who have dreams of running their own business.
Debbie consistently displays a tireless work ethic and is the embodiment of the remarkable spirit that exists in our First Class community."
Both Parul and Debbie will now be finalists for the MYOB FCA National Excellence in Franchising Awards, to be held on the Gold Coast on October 13th 2015.
Congratulations to Parul and Debbie.