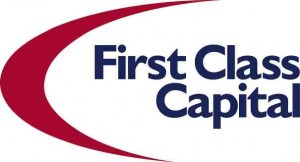 First Class Financial Group is proud to announce the launch of First Class Capital, a new division of the company. First Class Capital is conceptually similar to "invoice discounting" but entails a number of distinct characteristics to make it a truly unique and compelling product.
First Class Capital not only provides finance, but also offers a total end-to-end working capital management solution with access to state-of-the-art systems and technology.
Unlike other invoice financing services, the First Class Capital model means:
Merchants can offer flexible payment terms that effectively act as a sales tool whilst boosting cash flow.
Merchants maintain the relationship with their customers, as our products are all white-labeled solutions.
There are minimal collection costs as SPARC, our system, automates the payment plan process.
Sales Plan and Receivables Capital or SPARC, exclusive to First Class Capital, is an innovative sales tool and working capital finance solution for Australian merchants. It enables merchants to provide their customers with payment plans for invoices whilst receiving settlement.
There are many reasons to choose First Class Capital:
Encourages sales by offering longer payment terms
It's easily explained to customers; either pay in full now or pay over a scheduled timeframe
100% funding of the debtor, providing access to funds normally tied up in receivables
Increase business profits by taking on more business
Funding directly linked to sales
Provide higher level of funding compared to traditional products
Offers a total end-to-end debtor management solution
Property not required as security
No disclosure of funding to the customer
Automated processing system
Pay your creditors on time and take advantage of discounts
No more monthly reconciliation or audits for loan facilities
Fast approval
Stay focused on growing your business
Almost all businesses can utilise our products. If you are looking for a professional, cost effective method to make your business more profitable then look no further than First Class Capital.
Visit www.firstclasscapital.com.au for more information or contact us on
info@firstclasscapital.com.auThis e-mail address is being protected from spambots. You need JavaScript enabled to view it.
or 1800 082 066 if you'd like to maximise your businesses potential.