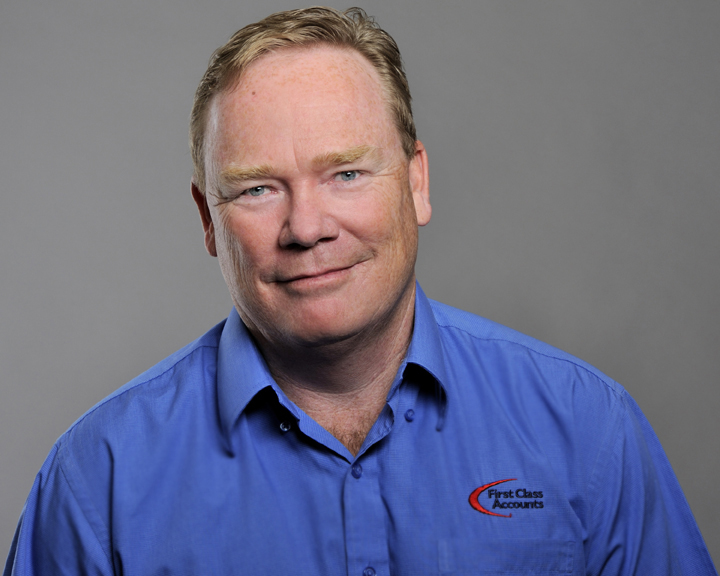 Don had no bookkeeping experience when he became a First Class Accounts franchisee, but he did have burning ambition to succeed. Having run four small businesses before joining us, Don felt confident he could hit the ground running. However, four months after graduating from our franchisee training program he still had no clients and was suffering from self-doubt. He asked us for help and we worked together to turn things around. Today, Don runs one of the most successful franchises in the network. It's been five years since Don began his business journey, so we caught up with him to talk about what he's learned along the way.
What motivated you to become a First Class Accounts (FCA) franchisee?
It sounds a bit funny, but I never signed up to FCA to be a bookkeeper! I joined because I wanted to run a business-to-business company that would allow me to use my skills and expertise to help small businesses grow — something I'm passionate about. I saw owning an FCA franchise as the perfect way to do this. Why? Because they have systems and processes in place proven to work, and they're a professional organisation with a strong track record of success.
How useful was the three-month franchisee training program?
Having never studied bookkeeping before, the technical bookkeeping skills I learned were very useful and industry insight invaluable. The information about writing business and marketing plans and was useful too, but having run small businesses before, I felt confident I already had the expertise and vision for success.
Your ideas about how to build your business were different from your peers — could you tell us about that?
Unlike many others, my business and marketing plan was based on building referral partners (people who could refer clients to me) not individual clients. I wanted to create solid relationships with professionals — accountants, business mentors, bank managers, and small business — who were likely to be in contact with people in need of a good bookkeeper. Networking was the key to the success of this referral strategy. I knew it would be a slower burn compared to targeting individual clients and was a bit of risk, because I hadn't had much experience networking, but I believed it was the best way to build my business.
Did your plan reap results?
No, not immediately. Despite joining a few select business networking groups and shaking lots of hands I wasn't getting the results I wanted. I was expecting to win clients within three months, and when I didn't, I started to lose confidence. I decided there was no point sitting on my self-doubt so I called up FCA Head Office for some help. I was assigned a business mentor and together we worked through my business and marketing plans to see what was and wasn't working. It was a real confidence boost and after putting into practice her suggestions things started to turn around.
So how did you start to win clients?
My business mentor helped tweak my plan, and she taught me how to network properly and leverage contacts to become high value refers. Networking isn't a case of turning up to lunches and handing out a few cards, it takes skill and time to build those relationship that convert into clients on the books. I was also highly strategic about the networking groups I joined. Once I'd worked out the people I wanted to connect with, I researched where they networked and joined those groups to be able to reach them. For me, the Business Network International (BNI) group was the one that really paid off. After a month of business coaching and effectively networking I started winning lots of clients through my contacts, and it's been that way ever since.
What advice would you give to new franchisees if things are tough?
I think it's important to set out what you want to achieve in a business plan and regularly measure how you're going against your goals. I also think you need to have faith in your plan but also know when to ask for help when things aren't tracking the way they should. Head Office want your business to succeed, and if you ask for advice and take it on board, you'll start to head in the right direction again. I'd also highly recommend getting a crash course in how to network from the Head Office team. And I'm always willing to share my knowledge with new recruits too. The thing to remember is that you're not alone — everyone goes through rough times, you've just got to reach out.
Your desk already bows with awards so where to next, Don?
I'm a pretty ambitious guy so I'm hoping to double the size of my business in the next few years. I currently employ five brilliant staff who manage the day-to-day bookkeeping needs of my clients so I can focus on winning new business, and helping existing clients implement systems and strategies to increase their efficiency and profitability. I've seen the benefits that great bookkeeping and business advice can bring small firms, so I'm looking forward to expanding my small business so I can help more small businesses do the same.