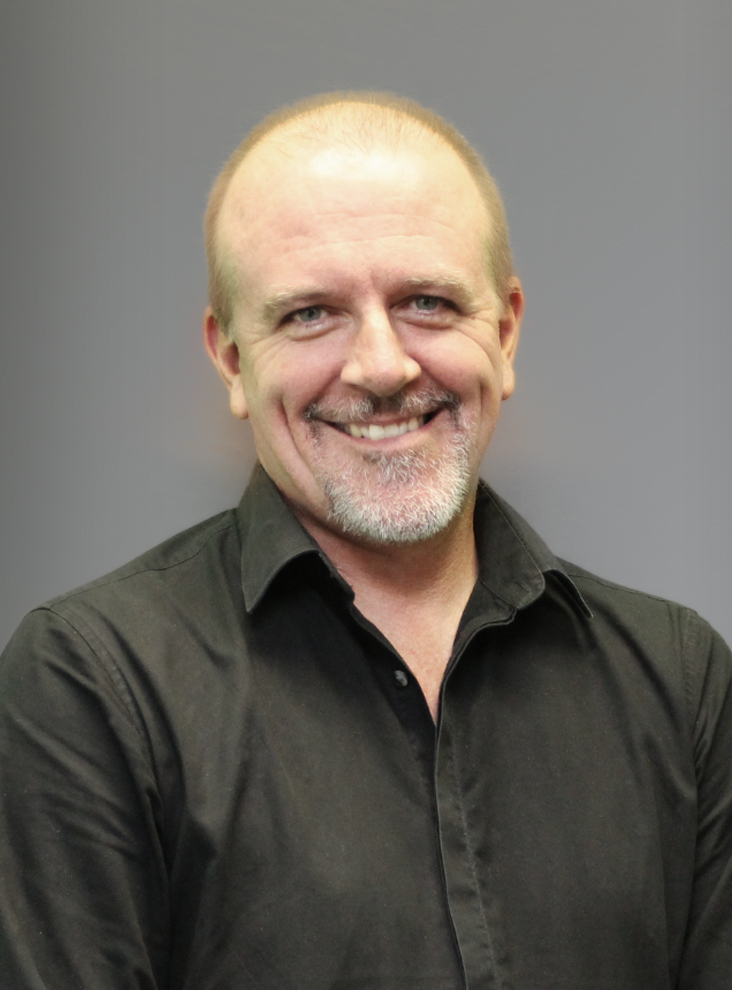 Graham Porter started his own marketing technology company in 2000 after he got tired of working for a large American IT company. In the early days, his wife oversaw his business finances before they hired a bookkeeper. But in 2016 his bookkeeper got sick and Graham decided to take on the work himself. It wasn't long before the stress piled up. He then hired a First Class Accounts bookkeeper and hasn't looked back since. Here, he tells us exactly why it's been one of the best decisions he's made.
Hi Graham, thanks for talking to us. Could you tell us a bit about your business?
I'm the founder and owner of Resolution Marketing Services. We are one of Australia's leading digital marketing and marketing automation agencies. We specialise in helping companies implement marketing platforms that allow them to streamline and automate their marketing to more effectively engage their customers. I started the company after I made a new year's resolution never to work for a big corporate IT company again! My business name is inspired by that decision I made eighteen years ago, and I'm pleased to say it's worked out well.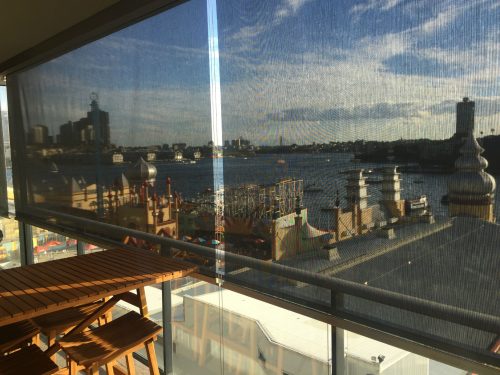 View from Resolution Marketing Services office
What were the early days of business like?
In the early days, when the company was small I looked after the business administration and bookkeeping. Staying on top of it was fairly easy, but as we grew, my wife stepped in and took over the reins when she returned to her full-time career. During her tenure GST was introduced, new government regulations had come in, and our business had grown significantly. All of this meant we needed to hire a full-time bookkeeper to replace her. So, we hired a friend of a friend in 2015 but unfortunately, she became sick and work suffered. When she eventually left, we didn't recruit another.
How did you manage without a dedicated bookkeeper in your business?
It was an error of judgement and it added a lot of pressure to my workload. Not having the books exactly as they should be made life difficult. For example, I started using spreadsheets to track where the business was at financially, and after a few months, I realised I was building a house of cards because I was making adjustments here and there and data wasn't a true reflection of the profit and loss. While we use accountants to do our BAS, the information we gave them wasn't always in the best shape and this caused delays and stress. I now recognise the true value a good bookkeeper can bring.
When did you decide to hire a First Class Accounts bookkeeper?
We hired Patrick Wang in July 2017 and it's been one of the best decisions I've made.
How has Patrick made a positive impact on your business?
Patrick is a breath of fresh air and he's made a six-figure difference to the financial reporting of our last financial year.
He's positive and professional, and he wasted no time helping me get the books back in good shape. When he started, there was quite a bit that was not best practice but he was able to quickly grasp where we were and what we needed. We use Quickbooks for our accounts and Patrick logged in and promptly put in order what we had let go astray for months.
One of the best things about hiring Patrick is the systems and processes he put in place that makes managing the books and our business administration so much more efficient. I now put everything that needs his attention into one folder and he'll then come in on any given day and action everything. He's now at the point where he can manage our business in about four hours per month. I cannot recommend Patrick highly enough to anyone!
What difference has hiring a bookkeeper made to your business and life?
It's taken a weight off my shoulders because I know that my accounts and business administration are in safe hands. In addition, I now have a 360-degree view of my business because Patrick's reports give me a clear view of my company's financial position which in turn allows me to make good investment decisions.
How important do you think it is for business owners to have a bookkeeper?
If your financial foundations aren't sound and being cared for in a consistent way then you're not going to be in a good position to grow. For me, the work Patrick does is vital because it's laying those strong foundations that allow me to confidently focus on expanding the business. I trust Patrick and this gives me the headspace I need to think about better or new ways to service my clients. It's also reassuring knowing that Patrick is always on hand if I need help troubleshooting any bookkeeping issues that might come up from time to time. In instances where I've needed assistance, he's responded and fixed the issue fast.
What are your biggest business challenges now and what is your bookkeeper doing to help you to work through them?
Our biggest challenge right now is trying to find outstanding talent skilled in the area of the services we provide. Unfortunately, this isn't something Patrick can't help with. What he has done is given us surety of our financial position and the ability to make wise investments in the future — something I'm excited about.
If you'd like to see how hiring a bookkeeper can give you the gift of time and help grow your business then contact your closest First Class Accounts branch today.