If orange is the new black, then podcasts are the new book. But unlike a book – be it old-school paper style or the techno whiz-kid Kindle – podcasts are there for you anytime anywhere, you don't have to stop to take it all in, you can keep on with your life while listening and learning. Beyond just some background noise, all of a sudden your mundane tasks like commuting, chopping veggies for dinner or tackling the supermarket shop are opportunities to learn and be entertained.
Podcasting's portability, its wide-ranging topic coverage, and its usability make it the ultimate form of entertainment. Plus, when we're so focussed on screens all day, every day, it's nice to give our eyes a break and turn our listening ears back on (see mum, I DO have listening ears) to soak up some culture, knowledge and life tips.
So if you haven't already jumped on board, or you're on board and are keen to grow your playlist, check out these 12 podcasts we think are ideal for the small business owner to add to their playlist.
If you're looking for general business podcasts…
1. StartUp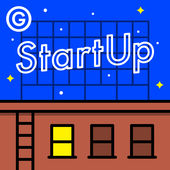 Season 1 and 2 of this podcast about getting your business off the ground, focussed on following a journey of a particular company. Each episode was a different issue that had to be tackled, or a different milestone reached in establishing a business. In the current Season, founder Alex Blumberg focuses on telling stories about a different business in each episode. It's a fascinating listen and sucks you in on the guest's journey through their businesses choices. View podcast
2. Beer, Blokes and Business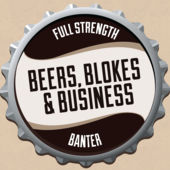 It's not often you get to drink on the job, but the lucky blokes at Beer, Blokes and Business get to do just that! The beauty of podcasts is that it often feels like you're just listening in on a conversation, this one is the perfect example of a few mates, some great business tips from real people and you, quietly listening from the other table… View podcast
3. Confessions of a Female Entrepreneur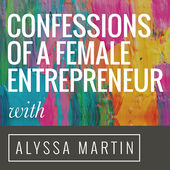 With fascinating and helpful topics like "Helping your clients be the best clients" and "Perfection is a myth" Confessions of a Female Entrepreneur delves into the side of business not often talked about, but still pressing on your mind.View podcast
If you're after some specific business tips…
4. Tick Tock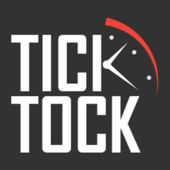 A podcast dedicated to sharing time-saving tools with busy people. Straightforward and quick (the average podcast goes for about 5mins) Tick Tock solves all those little problems that you have, but don't have the time to figure out how to solve and lets you know how to fix all those problems you never knew you could control! View podcast
5. Social Media for Small Business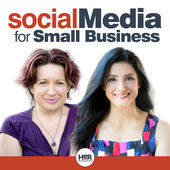 Practical tips and how-to's for social media marketing strategies. Geared towards small business owners, not marketing professionals, the advice is clear, concise and free of marketing jargon and the problems discussed are real-life issues most small businesses are struggling with.View podcast
If you're looking to follow some industry leaders …
6. Xero Gravity –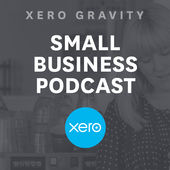 Small business podcasting at its best, Xero Gravity takes us on a journey through the good bits and bad bits of small business ownership. Dealing with issues from technology to conflict resolution, Xero takes its place in the role of a small business and delves deeper into the people behind the software. A super informative and enjoyable listen.View podcast
7. James Schramko Super Fast Business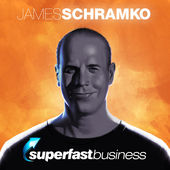 James Schramko focuses on the lifestyle benefits of running a small business. He intentionally set his businesses up to operate largely without him in them. His podcasts act as a business resource to help small business owners grow their businesses – without burning the midnight oil! View podcast
If you're looking for some variety, some conversation starters and some entertainment…
8. Story Club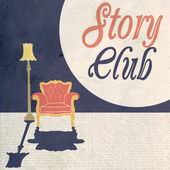 If you love shows like This American Life, but want an Australian bent, then Story Club – The Podcast is for you. Recorded live at the Giant Dwarf Theatre in Redfern, it's storytelling at its best. Funny, insightful, and sometimes heart-breaking, it covers all elements of a good yarn! Telling Australian stories, we can all relate to – or laugh along with – makes for a feel-good listening. View podcast
9. 99% Invisible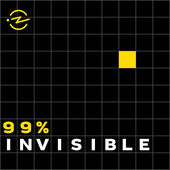 The randomness of 99% Invisible is hard to explain, so I'll leave it to the experts: "Ever wonder how inflatable men came to be regular fixtures at used car lots? Curious about the origin of the fortune? Want to know why Sigmund Freud opted for a couch over an armchair?" Variety is certainly the spice of life with these fascinating snippets from the brain of Roman Mars. Random knowledge that will stick in your mind – just waiting to be whipped out at that awkward conversation moment! View podcast
10. The West Wing Weekly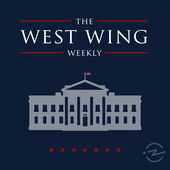 Over US politics? Then take salvation in the world of…US Politics! If you weren't a fan, or missed the series when it originally ran (from 1999 to 2006, just to make you feel old!) fear not. Joshua Malina recaps and reassesses each episode from the iconic show, often with special guests from the show to discuss their character or particular episodes. It's a fun one, ideal for those 'i-don't-want-to-read-before-bed-but-i-need-to-listen-to-something' moments! View podcast
If you're looking for some Work/Life balance…
11. Straight and Curly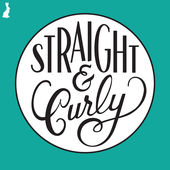 Billed as a "Weekly podcast for people who are obsessed with self-improvement" Straight & Curly go beyond the hype and assess a new "life-hack" each week and let you know whether to jump on board or move onto the next new thing! Always a frank discussion, Carly Jacobs and Kelly Exeter talk about life in all its gritty glory, exploring topics from 'How to feel more confident than you are" to "Dealing with negative feedback". This one is a great 'behind the business' podcast that addresses those parts of life we all face but don't address enough – especially as small business owners. View podcast
12. The Slow Home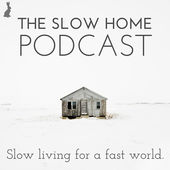 Our final pick explores something more small business owners need to tackle – creating a balance between the fast paced and over-committed world we are used to, and a more considered, deliberate approach to life. Delivered with a real-world approach (so don't think you have to go all hunter/gatherer/paleo/bushman to jump on board), it's more like overhearing a few incredibly inspiring people chat about change, improving your mental state and enjoying life – what's not to love! View podcast
At the end of the day, podcasts are like tea – we all like different flavours, and we consume them at various times! We're sure we missed some on our short list, so add to the discussion below and tell us your favourite podcast right now!