After 25 years of working as a chef in world famous restaurants, Philippe Leban decided to open his own eatery. Many new business owners are tempted to do the business administration themselves, but Philippe outsourced it to the professionals from the get-go. For Philippe, knowing his books were in good hands freed him up to focus on doing what he does best — delighting food lovers with sensational dishes. We sat down with Philippe to find why he believes a good chef, a good front of house team, and a good bookkeeper are essential ingredients for a thriving restaurant.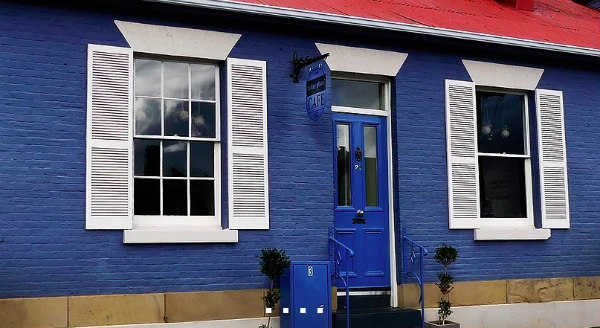 Before we talk recipes for business success, could you tell us a bit about yourself?
I'm the founder and owner of a tiny place — a small restaurant in Hobart, Tasmania. We focus showcasing the best local ingredients in dishes influenced by my travels through Europe and Asia in a cosy and friendly environment. We opened in August 2016 after my partner persuaded me that I had the talent to give it a go.
I trained as a chef in Sydney as a young bloke and then headed to Europe to refine my craft and get inspired by the food cultures of Spain, Italy, and France. I was very fortunate to work in some of France's top restaurants and alongside three Michelin star food legends like Alain Passard. When I returned to Australia, I worked for six years as the executive chef at the Museum of Old and New Art (MONA) before realising I wanted to run my own restaurant. Being my own boss is hard graft but it's immensely rewarding.
What were the early days of the business like?
Like many restaurants, we had a honeymoon period at the start where lots of people came to taste our food and then things tailed off. This was when the hard graft started because we had to find ways to keep the guests coming back. It was also the first time I became acutely aware of business costs I didn't think about when I was an employee. Rent, electricity, gas, wages, insurance, supplies, etc all added up to a substantial amount of money, and I certainly felt the pressure of paying them and trying to turn a profit. At MONA, I didn't pay as much attention to these factors, and I passed on business administration such as payroll to the accounts department — this allowed me to focus exclusively on the food. It was a steep learning curve realising that this was all on me now!
So how did you stay on top of the business administration?
I realised that if I tried to manage the business administration myself then I'd run myself into the ground. The workload was simply too much and I lacked the skills to do it efficiently and competently — so I hired an accountant (Louise Bloomfield) and more recently an FCA bookkeeper called Yuki Hasegawa. Together, they have helped me keep the business in good financial shape. Before working with Yuki, I had a bunch of systems set up that worked for me. Well, he came in and showed me a much better way of organising things in a way that made much more sense to me and everyone else, saved us heaps of time, and allowed me to see where the finances were at quickly.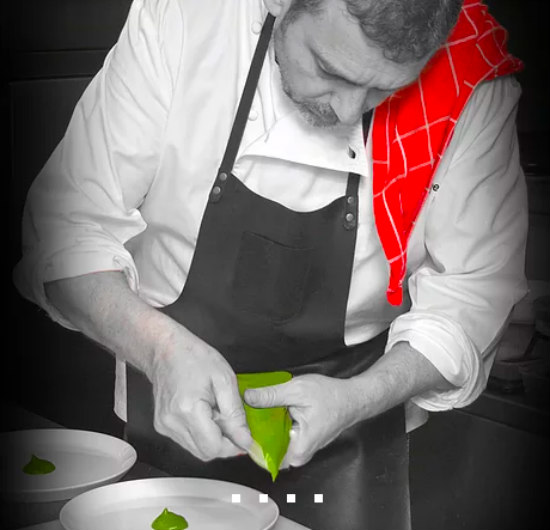 What difference has hiring financial professionals made to your business?
It's changed my life. Honestly, I think I'd be struggling to keep my head above water if I didn't have Yuki and Louise's help.
How important do you think it is for businesses to get bookkeepers on board from the start?
It's critical. In my opinion, a successful restaurant needs a good chef, a good front of house, and a good bookkeeper. It's this tri-factor that will keep the kitchen open! It's as simple as that.
How is business these days and what are you looking forward to?
Being in a less populated, regional area like Tasmania has its challenges. We experience low visitation from July up until the end of September — when the weather gets better and the tourists come to Hobart. Everyone working in hospitality and tourism in town has a tough time during this period. We actually shut down and I use the time to travel. It gives me the breathing space and inspiration I need to come back to the restaurant with fresh eyes and trial new things that help keep it vibrant.
Going forward, one of the things I'd like to work on with Yuki is managing cash flow better and how we can move into these leaner periods more comfortably. It's really important that I can pay my rent ahead so I can shut the doors in the low season with less pressure. While our working relationship is relatively new, I'm so impressed with his performance and professionalism that I'm confident he can really help me run a more profitable business.
We've only been open 17 months, so it's still early days but I'm hoping that as I continue to work to get the restaurant's name out there more people will come and eat with us. People are spoilt for choice when it comes to standout food in Tassie and this makes competition fierce. However, I'm confident we can become an established restaurant people will want to keep coming back to.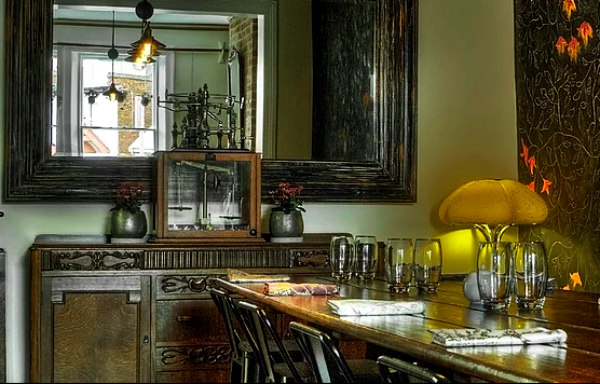 If you'd like to see how hiring a bookkeeper can give you the gift of time and help grow your business then contact your closest First Class Accounts branch today.