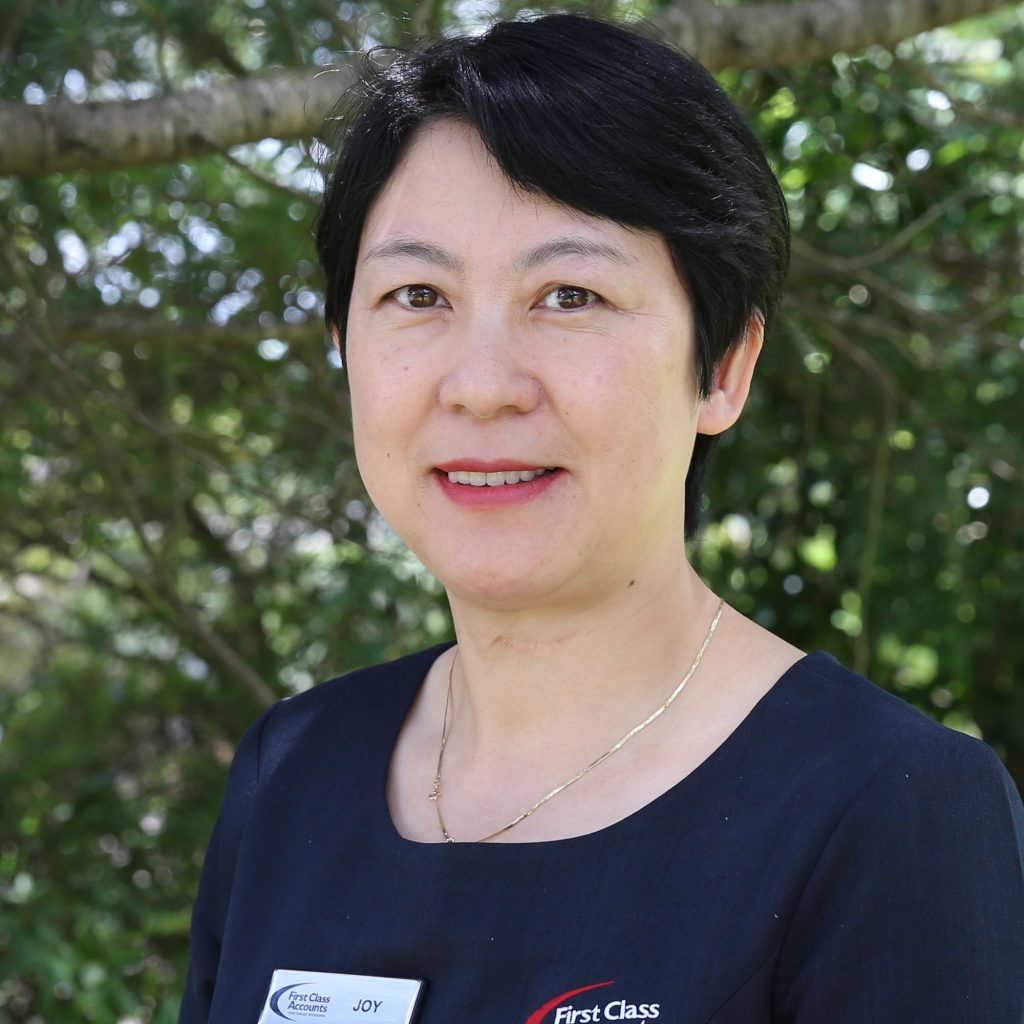 It's easy to get carried away with the tide and continue in a career that does not fit you or your lifestyle. Listening to your inner voice, the one who tells you that you can step off the treadmill and take control of your life can be very hard.
One person who listened to her inner voice and turned away from a corporate career that wasn't working for her is Joy Lui. Joy is a First Class Accounts franchisee. She started her own business in January 2016, after many years in the corporate world. She spoke to us about the early days of her business and how the First Class Accounts family supported her through those first nerve-wracking months.
Hi Joy, please tell us a bit about yourself.
I've spent all of my career in accounting/finance roles in several multinational corporations. After having two kids, I had a couple of years out of my career being a full-time mum. I quit my corporate job because I was struggling to maintain a healthy work-life balance. There was little flexibility in my corporate job.
Then in 2015, my daughter was going to kindergarten, I thought I'd have more time to do something for myself so I decided to sign up to become an FCA franchisee in Aug 2015. I did my training in October-December 2015. Started my business in Jan 2016.
What motivated you to join FCA?
I wanted to have a good work-life balance. I wanted something that would be professionally rewarding and that would fit around my family. I knew First Class Accounts would give me the opportunity to fully realise my potential, utilise my skills, and allow me to manage the demands of being a full-time mum. There was flexibility, control and autonomy — the things I needed.
Why not start a business on your own?
The support network here is second to none. I find the franchise network very strong and supportive. There were various support systems that I utilised. 1. The technical support from the head office — they were very responsive with technical accounting or business regulatory topics. 2. We also have this online forum called Yammer that I can receive help through. 3. We have quarterly workshops where I meet other franchisees and talk to them about their experiences or how to solve certain problems. They are all very friendly – there is a real family vibe. I also have a fellow franchisee as a mentor, and she has been very helpful with business development and marketing advice.
I drew a lot of strength from listening to the stories of fellow franchisees and the struggles and experiences they had. They were similar to mine and it made me feel less isolated in those early days. My fellow franchisees are very open and generous in sharing their experiences and it provided a lot of support when I was starting out. It made me feel like 'this is just a normal part of doing business', and it gave me the confidence to keep going.
How is business these days?
It's going really well. My skill set has grown, and my business has flourished along with it. I've continued to exceed my annual budget, and have won an Emerging Franchise Award once and a Business Performance Award twice. I'm now considering growing my business to the next level and hiring staff. My clients' feedback reinforces my belief in the value of my work and gives me lots of confidence. This means that I'm not really worried about the same things I used to starting out, and this gives me a lot of confidence for a bright future.
No one takes the leap of faith to start their own business without nerves and anxieties. What gets you through those early, angst-ridden days, is the support and mentoring of your team. By joining our franchise network, you have the support from not just our head office team, but from your fellow franchisees, who are always there for each other as well. Those early days of starting your own business are made so much easier, thanks to our support team and franchisees.
If you're interested in starting your own franchise and banking on your future, get in touch today!