Your local First Class Accounts bookkeeping expert.
Trusted local professionals backed by support from Australia's largest bookkeeping business.
Committed to honesty and professional excellence so you can trust your books are kept in the right order.
Investing in our senior and experienced bookkeepers means we get your books right so you don't have to worry anymore.
We have the latest training in Australia's MYOB and Xero software so you receive the most accurate bookkeeping.
Gabi Reid & Bruce Reid – Cairns
Interest Areas: Accounting Setup, Bookkeeping, BAS & GST, Payroll, Software Training, Tax
Languages: English
Want to make better business decisions but don't have the right information? Looking for qualified professionals who can offer you a cost effective, stress-free solution that will allow you to focus on core business? Want a business expert you can rely on and trust and solutions that fit your unique circumstance and needs? First Class Accounts Cairns is dedicated to serving a wide range of industry types in Far North Queensland. Our bookkeeping and tax accounting services are ideal for small to medium-sized business owners and operators that do not have the time to handle accounting functions or stay up-to-date with constantly changing government legislation.'
Working under the supervision and control of a registered Tax Agent –Registered BAS Agent. First Class Financial Group PTY LTD Tax Agent Number 20874002
Specialist in Bookkeeping services
Weekly, monthly, quarterly and annual accounts
Reporting the earnings of a business by stating all relevant income and all expenses that have been incurred to generate that income.
Reporting all ATO lodgements to keep you ATO compliant.
Such obligations include the need to complete an IAS or BAS, which can be done monthly, quarterly or annually.
EOFY Processes including finalisation of STP
End of financial year processes including reconciliation of accounts and inputting Tax Agent's adjustments
Payroll Services inc PAYG Withholdings, and STP setup
Ensure your staff are paid the correct rates and paid according to the correct hours worked.
End of Payroll year process including STP
Ensuring all your payroll accounts balance and any discrepancies are corrected, prior to lodgement with the ATO.
Management reporting, consolidations and analysis
Key information about the financial state of your business in language you can understand.
Set up and maintenance of accounting systems
Including Inventory & Payroll and keeping all reconciliations up to date.
Software Training
Training and support in all Accounting Software products (MYOB, Reckon, Intuit and Xero) and associated app/addon training
Bank Reconciliation
Maintain all bank accounts, bank feed setup and keep them reconciled.
Cost analysis and controls
Generating profit and loss reports as well as balance sheet to be informed at all times.
Data input manual or automated processes
Making sure all information is entered and bank reconciliations are up to date.
Debt Management
Making sure receivable accounts are monitored and collected on time.
Cash Flow Management
Monitoring income and expenditure to establish your immediate cash flow.
Budgets
Setting up budgets to help you run your business.
Gabi's Skills
First Class Accounts Accredited Training Program incorporating Cert IV in Finance (Bookkeeping)
Fully trained in accounting software XERO, MYOB & Xero
Fully registered and authorized to trade as a First Class Accounts professional bookkeeper.
Bruce's Skills
First Class Accounts Accredited Training Program incorporating Cert IV in Finance (Bookkeeping)
Fully trained in accounting software such as MYOB, Xero, QuickBooks Online
Fully registered and authorised to trade as a First Class Accounts professional bookkeeper.
A public sector financial management specialist and a CPA with over 25 years of experience in management consulting in the areas such as institutional strategic planning; project management; risk management.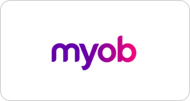 Trusted by Businesses across Australia
Contacting First class accounts was the best thing I could have done in regards to the financials of my new business. Gabi and Bruce are such genuine people and love the team they create together, the qualities, skills and knowledge they have as individuals complement what they do together so well. It's such a wonderful feeling to know they are there when I need them and couldn't have found a more encouraging pair, Nothing is too hard. Thanks a bunch Gabi and Bruce, I appreciate you lots!
Jaye Harris
Yorkeys Yoga
NOT ENOUGH TIME TO SORT OUT YOUR FINANCES??? Bruce and Gabi from First Class Accounts Cairns can help sort out your bills and general accounting needs. From a personal point of view they have certainly helped me out in this really busy time and have not only got me on top of my finances and tax return, they have offered great advice and friendship to me and the JGFA team. We couldn't recommend these guys enough!!! Give them a call and they will help ease your stress and workload 🙂
Jamie Gosling
Jamie Gosling Football Academy
We are so thankful to have found Bruce + Gabi! We can't recommend highly enough. Their attention to detail and professionalism is amazing but just as importantly, their care and kindness makes the whole process of the boring and sometimes confusing side of running a business smooth and stress free. They are such lovely people with a passion for what they do!
Stephanie Holt
Peppermint Lane Photography
Gabi and Bruce are good people that know their work. Great advice and attention, highly recommend.
Colin Gilbert
Andersens Cairns
Serving clients in Cairns and surrounding areas
4876 Bamaga / Seisia / Injinoo / Umagico / New Mapoon / Punsand / Somerset
4878 Yorkeys Knob / Holloways Beach / Machans Beach / Caravonica / Smithfield / Barron
4879 Cairns / Palm Cove / Trinity Beach / Kewarra Beach / Ellis Beach / Clifton Beach / Trinity Park
Contact us for a free 1 hour initial consultation
Book an appointment using our online system or call us.