Your local First Class Accounts bookkeeping expert.
We handpick our expert bookkeepers and train them well so you get the best advice to keep your business running smoothly.
Our bookkeepers can navigate complex businesses with ease thanks to the support from our accredited training program.
We have the latest training in Australia's MYOB and Xero software so you receive the most accurate bookkeeping.
Improve your relationship with the ATO and employees with our efficient and friendly bookkeeper.
Jenny Bayly – Indooroopilly
Interest Areas: Accounting Setup, Bookkeeping, BAS & GST, Payroll, Software Training, Business & Individual Tax Returns
Languages: English
I am a qualified bookkeeper and registered BAS Agent and have owned my business since August 2013. I also teach Accounting at Diploma and Undergraduate level. Prior to this I worked in my family business for 13 years. I enjoy working with small business owners to assist them in maintaining their accounts. To this end, I perform all the necessary bookkeeping tasks involved in preparation of BAS and payroll. I can come to you and your initial bookkeeping consultation is free. Call 0417 612 602. I specialise in: Small Business Bookkeeping services, GST and BAS preparation, Payroll and PAYG, Superannuation, Profit and Loss statements, Bank Reconciliations, Initial client set up and maintenance of accounting and office systems, End of Financial Year processes. I am experienced with all major Accounting software packages, including MYOB, XERO and Reckon Accounts. Contact me today to arrange your FREE one hour consultation!
Specialist in Bookkeeping services
Weekly, monthly, quarterly and annual accounts
Reporting the earnings of a business by stating all relevant income and all expenses that have been incurred to generate that income.
Reporting all ATO lodgements to keep you ATO compliant.
Such obligations include the need to complete an IAS or BAS, which can be done monthly, quarterly or annually.
EOFY Processes including finalisation of STP
End of financial year processes including reconciliation of accounts and inputting Tax Agent's adjustments
Payroll Services inc PAYG Withholdings, and STP setup
Ensure your staff are paid the correct rates and paid according to the correct hours worked.
End of Payroll year process including STP
Ensuring all your payroll accounts balance and any discrepancies are corrected, prior to lodgement with the ATO.
Management reporting, consolidations and analysis
Key information about the financial state of your business in language you can understand.
Set up and maintenance of accounting systems
Including Inventory & Payroll and keeping all reconciliations up to date.
Software Training
Training and support in all Accounting Software products (MYOB, Reckon, Intuit and Xero) and associated app/addon training
Bank Reconciliation
Maintain all bank accounts, bank feed setup and keep them reconciled.
Cost analysis and controls
Generating profit and loss reports as well as balance sheet to be informed at all times.
Data input manual or automated processes
Making sure all information is entered and bank reconciliations are up to date.
Cash Flow Management
Monitoring income and expenditure to establish your immediate cash flow.
Budgets
Setting up budgets to help you run your business.
Tax Returns
Skills
Master of Commerce (UQ)
Registered BAS Agent
Successfully completed the First Class Accounts Accredited Training Program incorporating Cert IV in Finance (Bookkeeping)
Fully trained in accounting software MYOB, Xero & Reckon Accounts
Fully registered and authorised to trade as a First Class Accounts professional bookkeeper
Member of the Association of Accounting Technicians Australia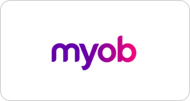 Trusted by Businesses across Australia
I have known Jenny for four years and in 2015 I introduced her to one of my clients, the CEO of a State Membership Association, to undertake all of the financial functions within the business. As a registered BAS Agent, Jenny quickly assessed the Association's account administration requirements, including undertaking a full reconciliation of financial and operating entities. Since Jenny has been working with my client they have completely modernised their financial administration system and Jenny has trained the branch staff to streamline all transaction activity. More importantly the CEO, her Executive and the Board now have management accounts and other financial reports produced immediately upon the monthly close of accounts. In the words of my client, "Jenny takes so much pressure off me, I can focus on so many other things within the business to add value to our members. Her attention to detail and knowledge of accounting gives the Board and myself comfort that we know where the business is financially at any time." As a strategy and governance consultant I am proud to have a trusted colleague such as Jenny that I can refer to my clients with the fully knowledge that she will add significant value to their businesses.
Lloyd Russell
TCB Solutions
I have found First Class Accounts Indooroopilly and particularly Jenny to be reliable, knowledgeable, consistent and a pleasure to work with whilst we have established our business and grown it to three locations. She has visited onsite and worked with us remotely and seamlessly. I would not hesitate to recommend her book-keeping services
Rebecca Medcalf
conscious.kin
Thanks for the great work on the accounts, ""accountant"" giving glowing reports!
Rohan Hine
Vero Surfaces Pty Ltd
Serving clients in Indooroopilly and surrounding areas
4065 Bardon
4066 Toowong
4067 St Lucia
4068 Indooroopilly
4069 Kenmore
4070 Bellbowrie
4073 Seventeen Mile Rocks
4074 Mount Ommaney
4075 Oxley
4075 Sherwood
4075 Corinda
4105 Tennyson
Contact us for a free 1 hour initial consultation
Book an appointment using our online system or call us.