What we believe in, why we exist, how we can help your business.
Focus on running your business, and we'll focus on your books
Take control of your cashflow with accurate montly reporting
Professional advice and support tailored for your business
Prepare for tax time with monthly and annual packages
Specialist in Bookkeeping services
Bookkeeping Expertise
Be in control of your information by setting policies in real-time knowing your personal or company
Regular Reporting
It's simple, fast and easy to use. You can share your files through our mobile apps, web app
Software Training & Support
Your business can keep running the way you are used to.
Save Money
Only the recipients who you have granted access to, will be able to view or edit these files.
Accurate BAS lodgements
You can Edit your files through the Quiver web app, Share securely via email, the cloud, or storage platforms like Box and Dropbox
Remote CFO
Every picture, video, document is protected at file level, and embedded with our security features.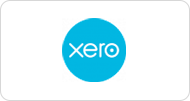 Trusted by Businesses across Australia
I approached Nerida Pokarier from First Class Accounts Rockhampton to help solve problems with the bookkeeping records in my business. After an initial consultation, Nerida advised that she could assist with my situation and began working methodically through my account to bring everything back into line. This was a huge undertaking and Nerida worked tirelessly to achieve an excellent result. Of particular note was Nerida's commitment to the task and constant updates with progress reports to myself and my accountant. I have no hesitation recommending Nerida to anyone requiring assistance to obtain an accurate set of books.
Chris
Founder
Nerida is a valuable asset to my business, she is always very professional, helpful & polite. Initially, Nerida would collect my paperwork each quarter to prepare BAS & lodge with ATO. Now I use technology which Nerida has assisted & provided training to automate sharing of business information. This has taken away the stress of arranging meetings to suit the shiftwork roster & gives me more time to do other jobs
Rodney
Founder
It is always a relief to annually hand all my books to Nerida and have them managed so well. I appreciate the efficiency of her office and staff. It is a pleasure to deal with First Class Accounts Rockhampton. Thank you Nerida, you're more than just a bookkeeper!
Linda
Lovely Client
Learoyd Mini Diggers is a growing owner-operator business, the First Class Accounts Rockhampton team has provided an outstanding bookkeeping service that has given me great confidence and allowed my business to operate effortlessly.
Malcom
Owner