When deciding to start your own business, making the choice between going solo or investing in a franchise can be tricky.
Here we share the stories of two franchisees who describe why the decision to join First Class Accounts was right for them and what benefits they see compared to starting from a blank slate.
Andrew Syme of First Class Accounts, Victoria Point, QLD
I joined the First Class Accounts family with my wife eight years ago. I was a trained accountant though had spent most of my career as a contractor on the IT side of the finance industry, delivering software solutions to big businesses and government departments. On the side, we volunteered as Treasurers of the local basketball association.
When I was made redundant, I realised we could make our volunteer work a business and joined First Class Accounts.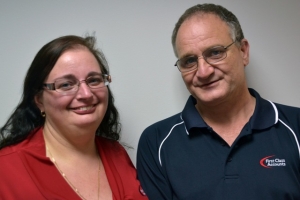 It's the soft landing after jumping off the cliff that matters.
It was like standing on the top of a cliff. I was ready to jump but I didn't want to crash land like most small businesses in their first few years.
When I spoke to existing franchisees, I found that they had all made a soft landing thanks to the support they received.

Do you have answers to the important questions?
So, I asked myself, have I got a detailed business plan? Do I have the qualifications? Do I have a business mentor? If the answer is no to any of those three, then you need help. I needed that support.

Business planning, marketing support with more freedom.
I really benefited from the business planning and the marketing support. I didn't have to consult an overpriced business mentor or advisor to keep me on track.
I also really appreciate there's no strict guidelines around how you grow and run your business. At First Class Accounts you can operate as a stay-at-home sole trader to a larger consultancy.

Finding the community to keep you motivated.
For me though, it was the community of other FCA business owners that allowed me to fly.
I used to try to work from home and it was extremely demotivating. As a sole business owner, it's very hard to ask for help. You wonder if you're getting ripped off. Wonder if you're managing a client properly. I needed an environment around me to focus.
There are so many strong relationships I've forged with other franchisees, who I rely on to test ideas out and ask for advice and guidance. Their collective knowledge is invaluable.
Milton Young of First Class Accounts Tullamarine, Vic
I had spent my career as a Business Commercial Banker, selling financial products for the major banks where it is now all about sales and the next deal. It allowed me no time to spend with clients as their trusted advisor. First Class Accounts has also provided a way for my wife and I to work together and build a business for the future.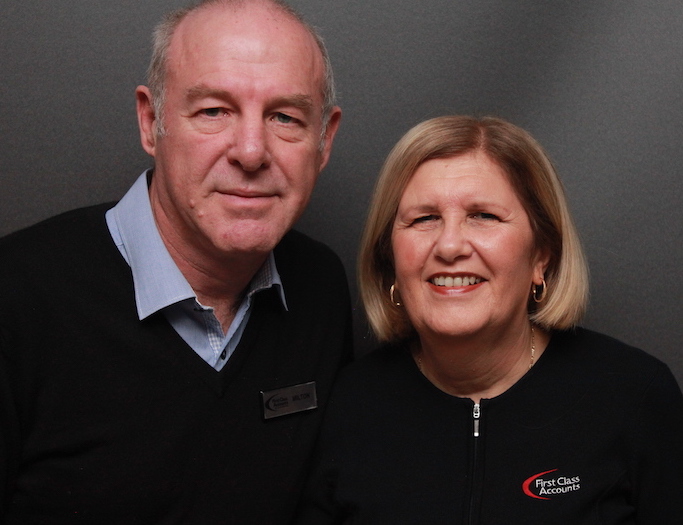 There is no question when you compare the costs.
I compared all the costs to starting up the business by myself including all the training of the more prominent software packages like Xero and MYOB, access to support, CPE hours, memberships, and qualifications to becoming a BAS Agent. I found that by the time you cover it all you're going to be up for a fortune, and it will take a longer time to achieve.
Then, added to that was the time needed and costs of mundane things, like figuring out what business name to call yourself, setting up the profile and branding for a website, emails and social media presence and marketing yourself. It's all costly. I could see myself making all the mistakes of a new business and I wanted to bypass all that.

Standing on the shoulders of a strong brand builds trust easier than going solo.
Saying you're with First Class Accounts gives a much better platform to have discussions with new prospects.
You can either say, "trust me, I'm a new bookkeeper with no client experience but I can do your books," or you can say "I'm a bookkeeper working for a national brand operating for 21 years and I have been given the best training in Australia." That speaks volumes.

We continue to see the value for our family beyond what we ever expected.
We have now renewed our contract with First Class Accounts and are about to start our sixth year. We've now included our daughter in the business, who has an accounts background, and it gives us a family business to pass on to the next generation.
This business has expanded our horizons beyond what we ever thought might be possible at the beginning, and that has changed our lives.